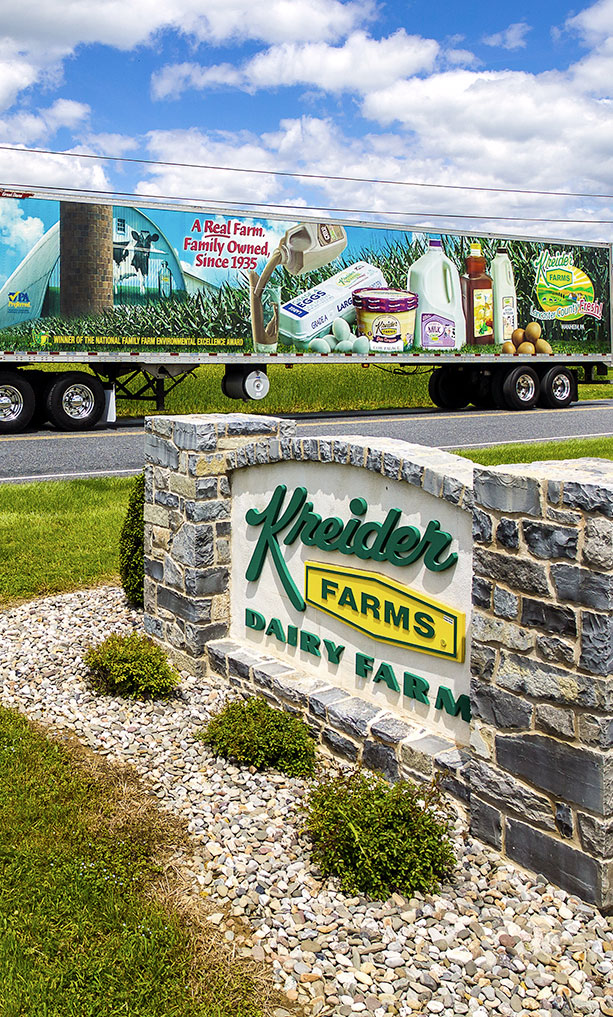 Farm Fresh, Lactose Free Milk
Kreider Farms Lactose Free Milk is the only farm fresh, lactose free milk in the United States. What exactly does that mean? Other lactose-free milks are heavily processed by "UHT" (Ultra-High Temperature) because the milk comes from multiple farms across multiple towns, counties, and states, and can take 5 days or more from the time it's harvested to the day it's bottled. Kreider Farms milk comes only from our cows, all located within ½ mile of our milk plant, where it's bottled fresh.
We understand that you want more local, farm fresh products. Our Lactose Free milk is produced locally on a smaller scale, distributed locally and has the same fresh quality and taste as our other farm fresh milk.
"I just want to say thank you for your lactose free milk... my daughter has been struggling with stomach issues since she was born and we have tried so many different types of milk but had no success until recently trying your product! She is so happy now that she can finally drink a cup of milk with her brother and sister with out any issues afterwards! I hope that you have great success with this product and can keep it in your product line." – Justin