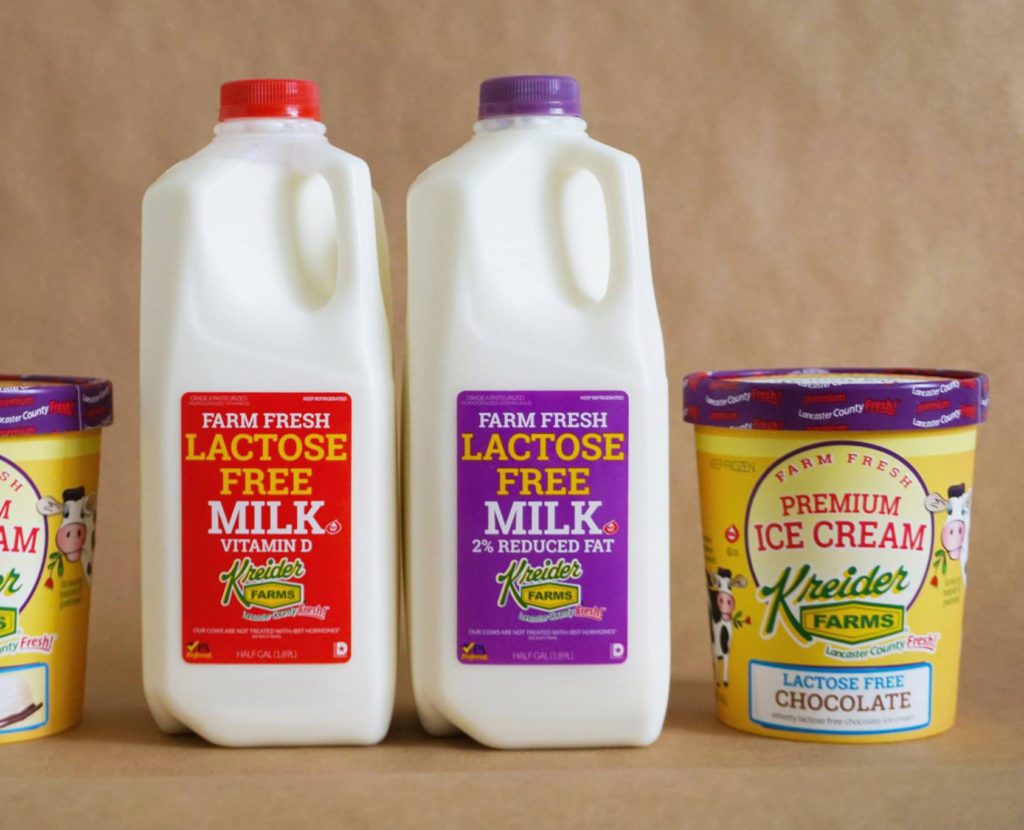 Dairy allergies and lactose intolerance are widespread, which makes drinking cow's milk impossible for many people. Yet, milk is an American staple – comforting, delicious, and nutritionally complete. If you struggle with lactose digestion, you've probably tried—and been disappointed by—lots of products that promise a taste "just like milk" or that claim to help you enjoy dairy without discomfort. And you've probably completely given up on the frozen delight of ice cream.
What if we told you that there is FINALLY a farm fresh, lactose-free milk and ice cream that you can enjoy without the pain? It's not too good to be true—Kreider Farms Lactose Free Milk and Lactose Free Ice Cream varieties are locally produced in smaller batches to ensure exceptional quality.

Our Lactose Free Products
Kreider Farms Lactose Free Milk is currently the only lactose-free milk being processed and produced on an actual dairy farm in Eastern Pennsylvania, making it truly farm fresh. Why is that important?
Many other lactose-free dairy milks are heavily processed by "UHT" (ultra-high temperature pasteurization). Because the milk comes from multiple farms across many towns, counties, and states, it can take five days or more from the time it leaves the cow to the day it's bottled at a centralized processing facility.
Kreider Farms milk comes only from our own dairy cows. The herd lives within a half-mile of our milk plant, and their milk is bottled fresh! This means we don't have to rely on excess processing to bring our customers the highest quality lactose-free milk around.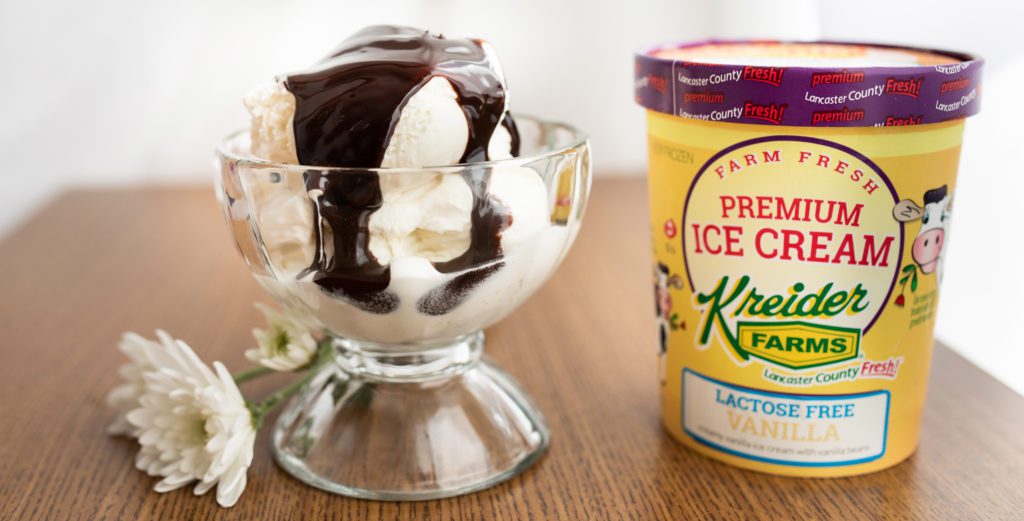 Now available in vanilla and chocolate flavors, Kreider Farms Lactose Free Ice Cream can be found in many stores throughout the Central PA region, or ordered online for delivery across the USA!
Look for our Lactose Free Milk and Ice Cream at your local store
Find Kreider Farms fresh milk or ice cream at a supermarket near you!
Our Lactose Free Process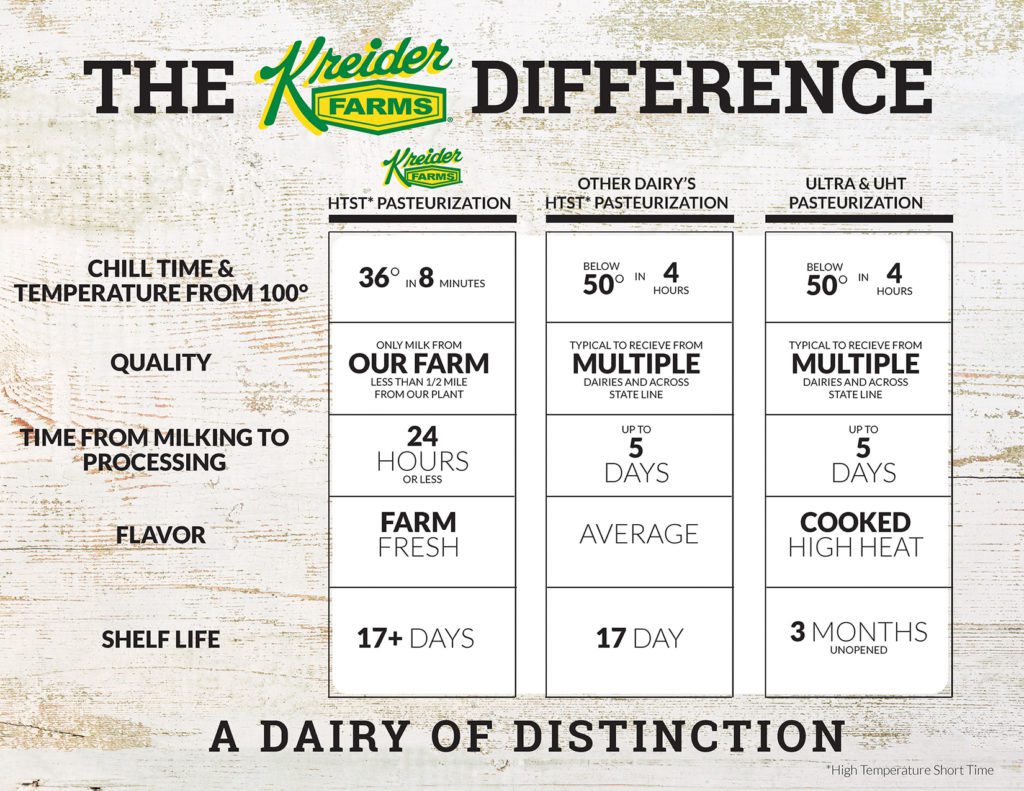 Kreider Farms does not rely on ultra-high temperature (UHT) pasteurization methods used by famous brands like Lactaid. This gives our milk a fresher, sweeter taste.
What Does Lactose Free Mean?
When a product is labeled "lactose-free," it means that it does not contain problematic levels of lactose, which natural dairy products like milk, ice cream, cheese, and more do. Truly lactose intolerant individuals do not produce the enzyme lactase, which is needed to digest lactose and properly absorb it into the intestine. Severe indigestion symptoms are an unfortunate result, which means lactose intolerance requires people to follow strict lactose-free diets. Until recently, living lactose free meant missing out on dairy completely and often substituting with unsatisfying plant and nut-based "milks."

What People Are Saying
People love our Kreider Farms Lactose Free Milk and Premium Ice Cream!
"I just want to say thank you for your lactose free milk… my daughter has been struggling with stomach issues since she was born and we have tried so many different types of milk but had no success until recently trying your product! She is so happy now that she can finally drink a cup of milk with her brother and sister with out any issues afterwards! I hope that you have great success with this product and can keep it in your product line." – Justin
Tips for Lactose Intolerant Living
If you're living lactose free, you may wonder why a dairy farm cares about you, but we do! Kreider Farms wants all of our family and friends to live more fulfilling, nutritionally balanced lives!.
Where to Buy
Ready to check out our wholesome and delicious Kreider Farms Lactose Free Milk and Ice Cream for yourself? Find our products at many Giant Food Stores locations and other fine retailers in Central PA—and grab a coupon, too!
Why Choose Pennsylvania Dairy?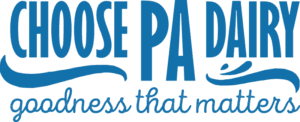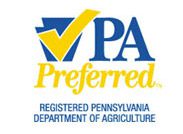 Kreider Farms is a Pennsylvania Dairy of Distinction producing goodness that matters for better nutrition and health, stronger farm families, and a thriving economy here in the Commonwealth.