Finally—a great tasting and real farm fresh milk without the lactose! Kreider Farms Lactose Free Milk is the only lactose-free milk being processed and produced on an actual dairy farm in Lancaster County, PA.
What is Lactose Free Milk?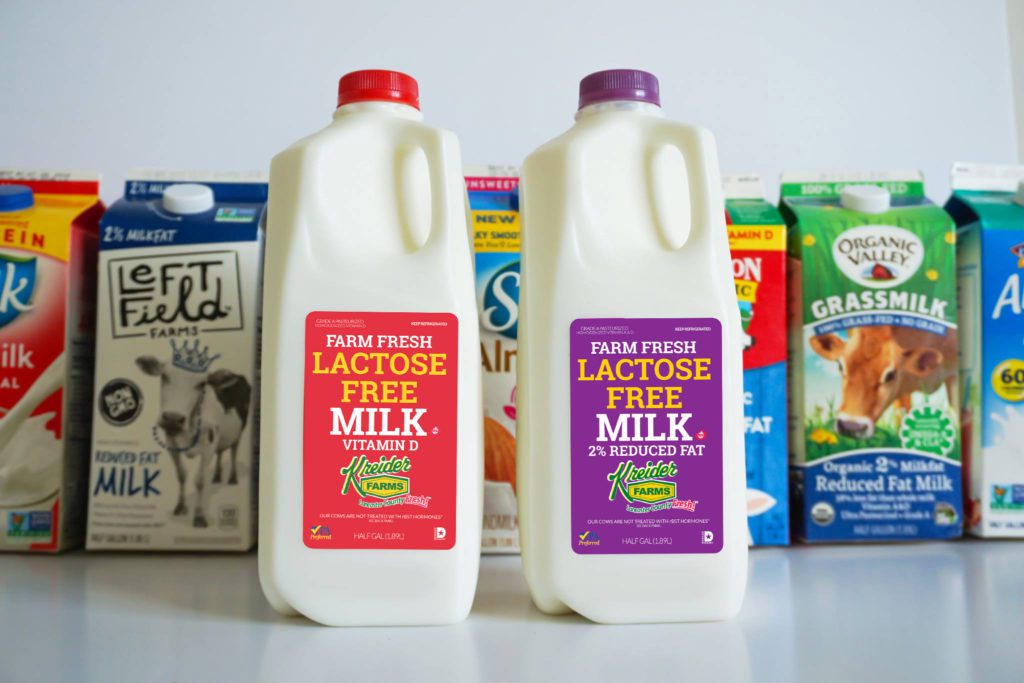 When a milk product is labeled "lactose-free," it means that the lactose—a component in natural dairy milk that many individuals cannot digest—is broken down and drastically reduced. Today, lots of fluid beverage products call themselves "milk," but do not come from cows or other animals at all. This means lactose-free drinks may be made from plant-based foods like almonds, coconuts, rice, and soy. Or, lactose-free milk may still come from cows, but be heavily processed through extreme lactose reduction methods, which affects the flavor.
Our Kreider Farms Lactose Free Milk is different.
Look for our Farm Fresh Lactose Free Milk at your local store
Find Kreider Farms fresh milk and ice cream at a supermarket near you!
Is Lactose free milk real milk?
Kreider Farms Lactose Free Milk is absolutely REAL milk. Unlike plant or nut-based "milks," our farm fresh lactose-free milk comes from living, breathing dairy cows on our own farm in Lancaster County, PA! You can even meet our bovine friends by visiting them on our Kreider Farms Tour!
We know our customers want more local, farm fresh products. Our Lactose Free milk is produced and distributed locally, on a smaller scale, and has the same fresh quality as our traditional, full-lactose farm fresh milk with a slightly sweeter taste.
Is lactose free milk healthy?
Real lactose-free milk offers all of the nutritional benefits of traditional cow's milk—because it is cow's milk—just without the harmful lactose! You'll find powerhouse vitamin D and many other excellent nutrients in lactose-free dairy milk.
Good for Bones
The calcium, vitamin D, and phosphorus contained in our Kreider Farms Lactose Free Milk help build and maintain strong bones and teeth, reduce the risk of stress fractures, and may prevent osteoporosis later in life.
Heart Healthy
All dairy milk, whether it has lactose or not, contains potassium, which plays a role in maintaining normal, healthy blood pressure among other benefits.
Contains Complete Proteins
Unlike non-milk lactose-free beverages, our Kreider Farms Lactose Free Milk contains all the essential amino acids (the building blocks for protein) to help build and maintain lean muscle.
Why Our Lactose Free Milk is Different
Kreider Farms Lactose Free Milk has attributes that make it much better than all other lactose free milk and beverage options. First, it comes from cows! It also checks all the boxes for protein, vitamin, and mineral content that plant-based drinks simply do not.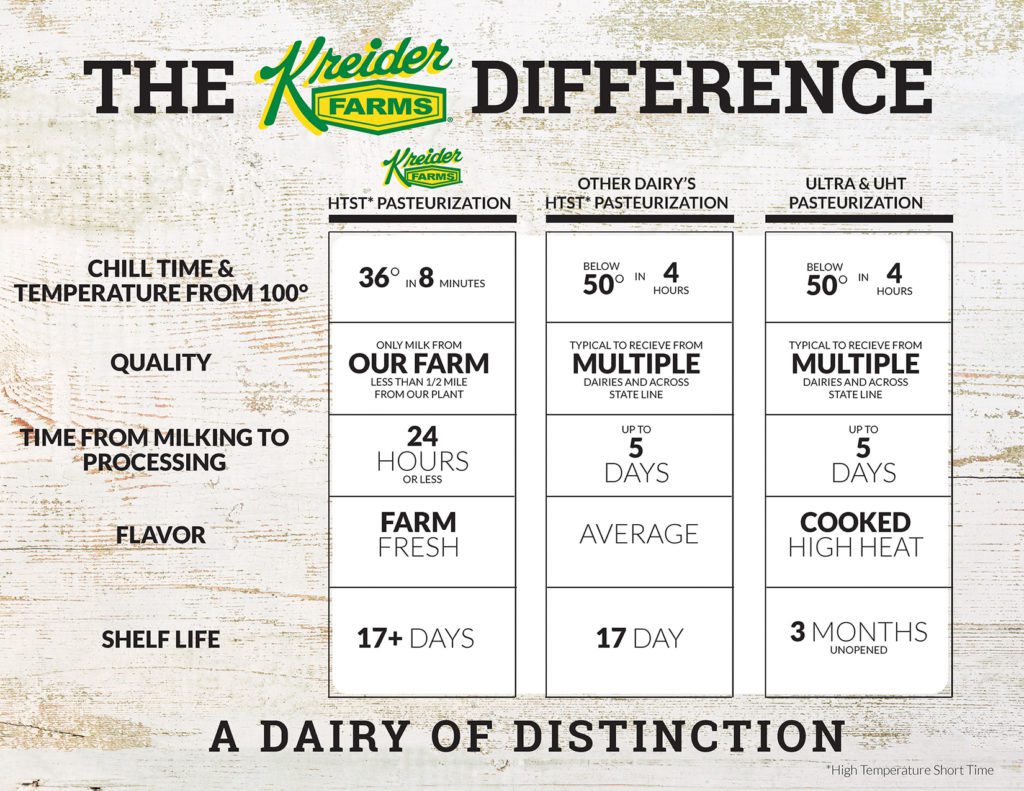 What People Are Saying
People love our Kreider Farms Lactose Free Milk!
"I just want to say thank you for your lactose free milk… my daughter has been struggling with stomach issues since she was born and we have tried so many different types of milk but had no success until recently trying your product! She is so happy now that she can finally drink a cup of milk with her brother and sister with out any issues afterwards! I hope that you have great success with this product and can keep it in your product line." – Justin
Where to Buy
Ready to try our wholesome and delicious Kreider Farms Lactose Free Milk for yourself? Find our products at many Giant Food Stores locations and other fine retailers in Central PA—and grab a coupon, too!
Why Choose Pennsylvania Dairy?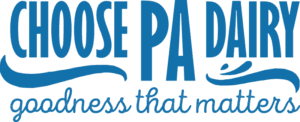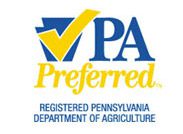 Kreider Farms is a Pennsylvania Dairy of Distinction producing goodness that matters for better nutrition and health, stronger farm families, and a thriving economy here in the Commonwealth.