State-of-the-Art Egg Facilities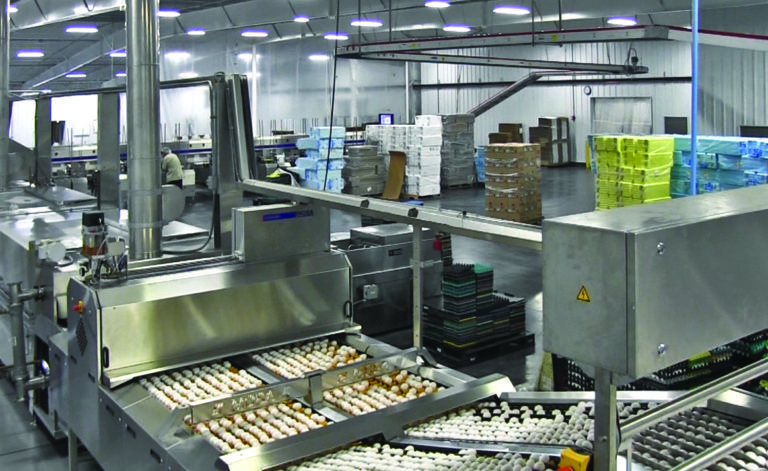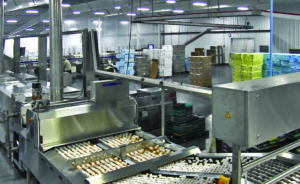 Not only does Kreider Farms care about getting you farm fresh products, but we also care about the safety, welfare and well-being of our flocks.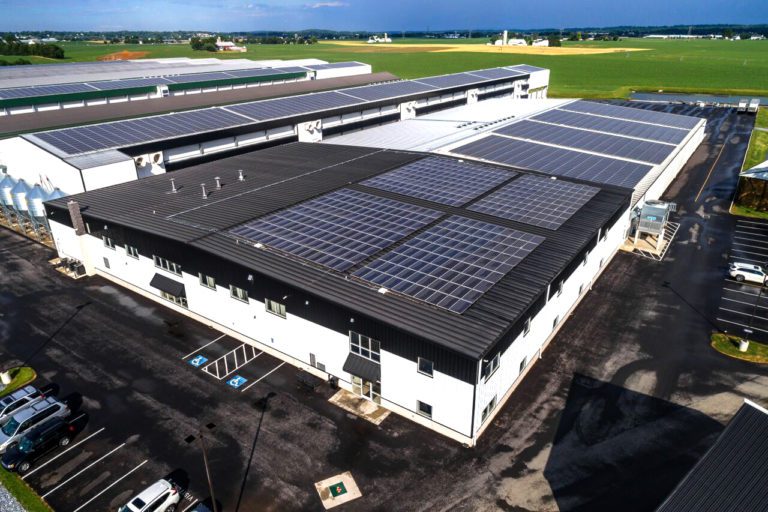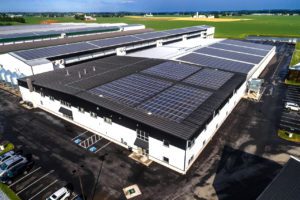 Our facilities are the most state-of-the art fresh egg facilities in the northeastern United States. Tunnel air ventilation and daily manure removal belt systems provide our birds with superior air quality keeping them happy, healthy and comfortable.
Our newest cage-free aviaries and processing center are the finest in the world and we are AHA (American Humane Association) Certified meaning that we always treat our birds humanely.
We also aim to be a sustainable farm by minimizing our carbon footprint. Our Manheim Facility has 3,226 solar panels (67,000 sq. ft.) installed on its roof. These panels generate approximately 1.1 million kilowatts of clean, renewable energy each year, which is enough electricity to power 100 average-sized homes.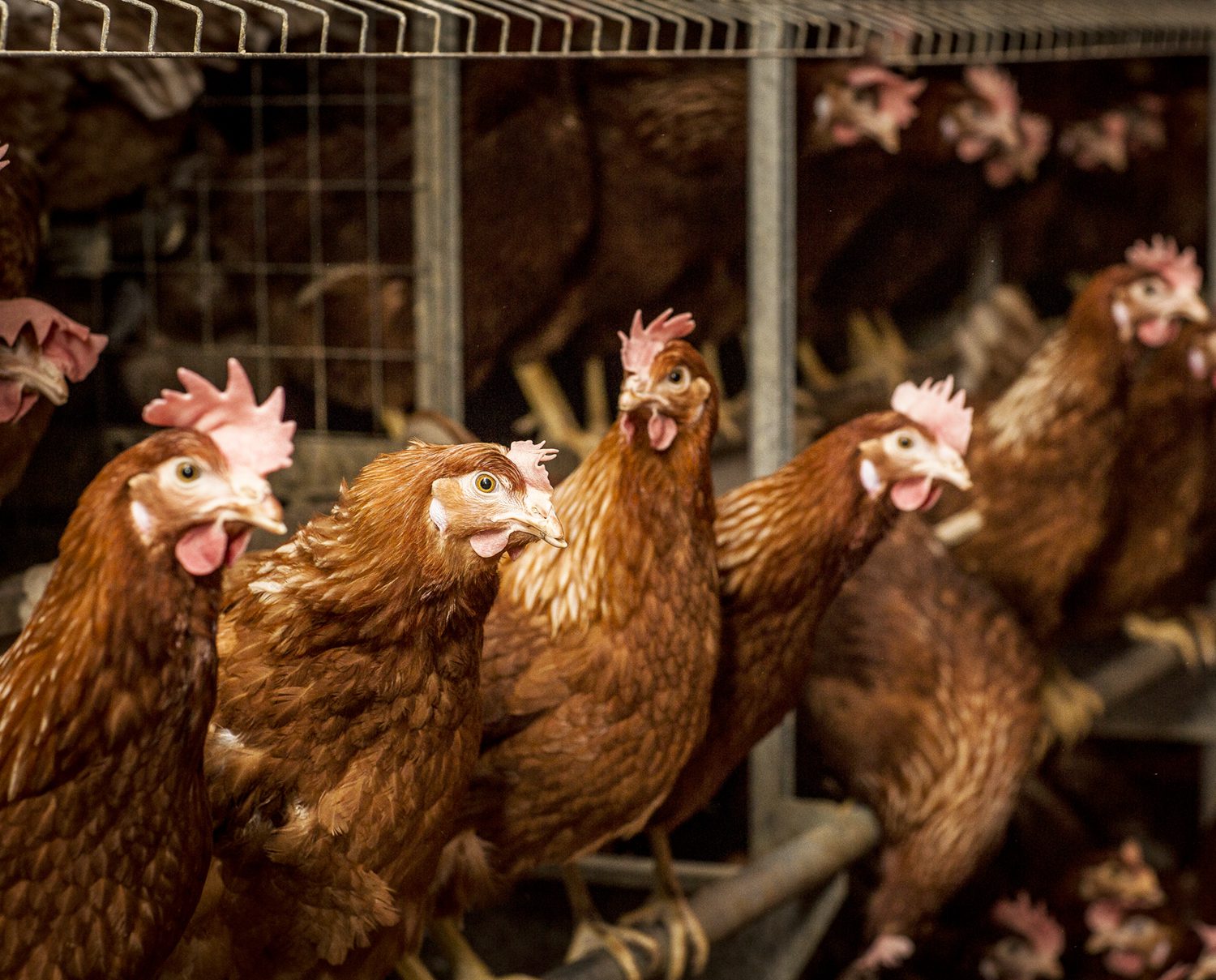 Leading the Industry
Our on-line computer system guarantees eggs are put in the carton the same day they are laid
Our system can process and package 180,000 eggs per hour
---
Dairy Facilities
American Humane Certified™
We are proud to be the first dairy east of the Mississippi with American Humane Certification™. The American Humane Certified certification program is the United States' first animal welfare program dedicated to the humane treatment of farm animals. It is the fastest-growing independent animal welfare label program in the U.S. with certified producers representing some 1 billion farm animals through American Humane Association's science-based program. Contracted third-party auditors are rigorously trained in American Humane Certified species-specific standards. As consumers and retailers are increasingly concerned about how food is raised, producers are seeking independent verification for the marketplace. The American Humane Certified program works closely with its independent Scientific Advisory Committee, agricultural professionals and producers to ensure that advances in farm animal welfare and best practices are part of American Humane Association's certification standards. To learn more, please visit www.humaneheartland.org.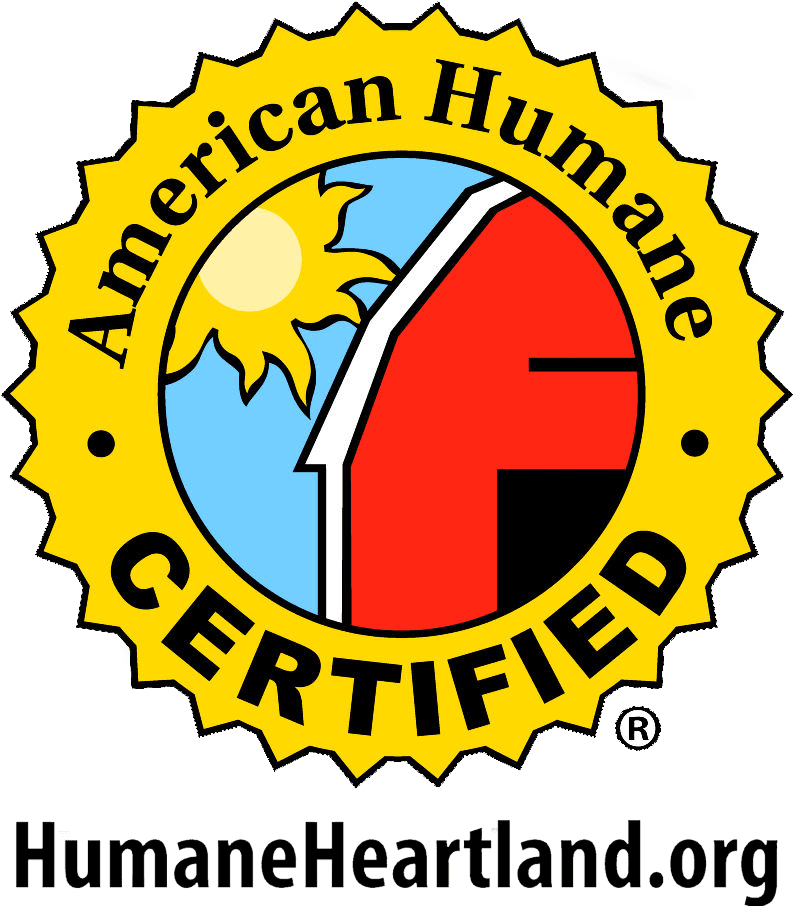 Dairy Farm
Fresh milk starts on our dairy farm where we milk 1700 cows, 3 times every day. The milking process takes just 5 hours each time, using our state-of-the-art milking carousel, for a total of 15 hours a day. The milking carousel has streamlined our milking operation and allowed us to increase our production significantly. After the milking process is complete, we quick chill each batch of milk from 100 degrees right from the cow to 33 degrees in just 8 minutes. This locks in freshness and preserves quality. Our quick-chilled milk is taken to our processing plant on our own fleet of trucks several times per day.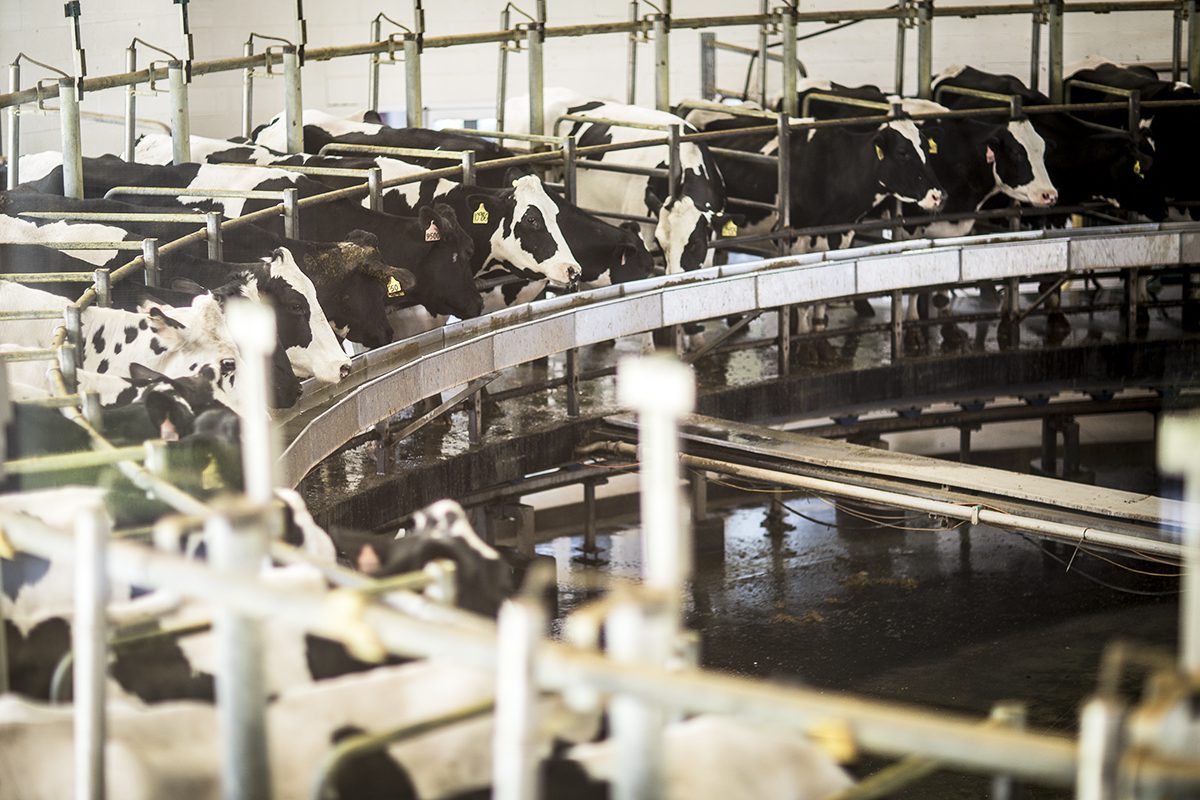 Milk Processing Plant
Located right on the farm, our milk processing plant is where we bottle all of our milk, drinks and ice cream for delivery to retailers and distributors across the northeast US. Our milk processing plant receives deliveries of quick-chilled milk from our dairy cows several times per day. Our processing facility recently underwent a complete transformation with key upgrades designed to improve our processes and expand our product lines. We replaced every tank in our facility with new stainless steel tanks. We also added new processing equipment, a new cooler and a larger freezer for our ice cream.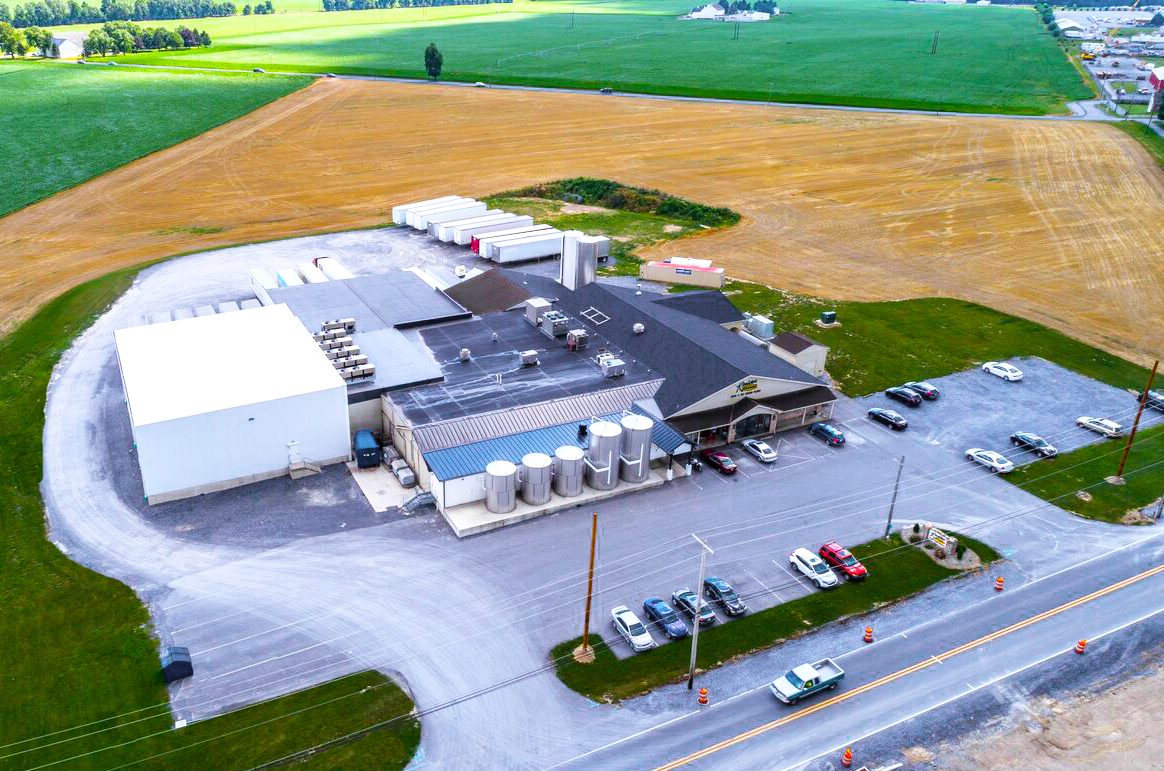 The Farm Shop
The farm shop is the center of all of our farming operations which includes the management of over 3000 acres of farmland. All of our crops are grown to feed our dairy herd.The farm shop is also host to our transportation department and full-service garage which services and maintains all of our farm equipment and our fleet of over the road delivery trucks. Our transportation department performs maintenance and repairs on over 45 tractors and 60 trailers that drive over 3 million miles per year delivering our farm fresh products to retailers and wholesalers from Virginia to New England.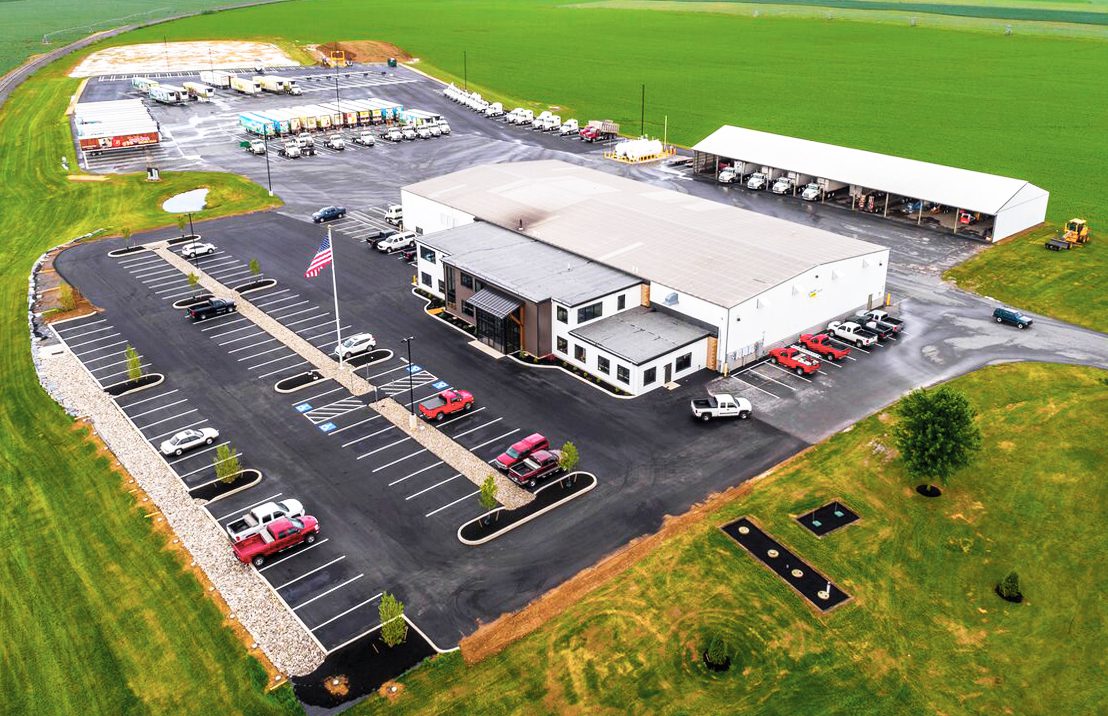 Delivery Fleet
At Kreider Farms we take great pride in handling every aspect of our products and distribution in-house. This means raising our own animals, processing our own eggs, milk and ice cream and distributing our products with our own fleet of trucks to wholesalers and retailers throughout the northeastern United States.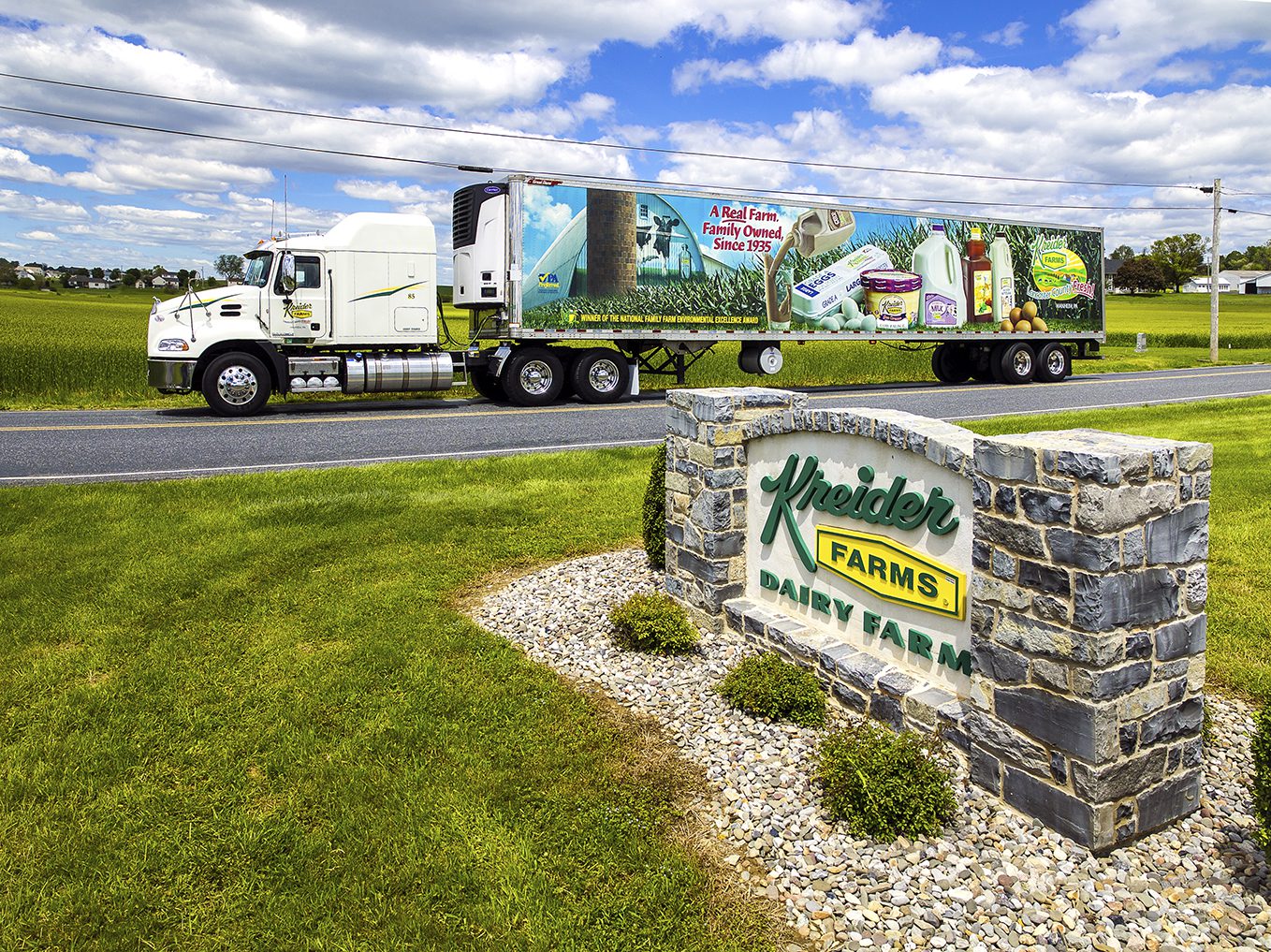 In fact, we're so conscientious about getting our products to our retailers and wholesalers that we've been known to plow the roads during heavy snow with our own farm tractors, so our delivery trucks can make it to the turnpike.
We've invested in a quality delivery fleet that features air-ride suspension to smooth out bumps in the road and keep our products safe. We also carefully maintain our fleet at our own Kreider Farms full-service garage to ensure dependability.
Our delivery trucks are driven by our own employees – some of the best and friendliest drivers you'll find.
We're dedicated to providing our customers with high quality and service.