Our ice cream is packaged so fresh its still moo-ing!
Looking for our ice cream at your local store?
Find Kreider Farms fresh ice cream at a store or ice cream shop near you!
Kreider's Premium Ice Cream
Our premium ice cream starts with the freshest ingredients and attention to detail. Rich cream from our own contented cows forms the basis for our "mix." Made in small batches to ensure quality, all of our flavors are hand-processed for that old fashioned 'hand-cranked' goodness.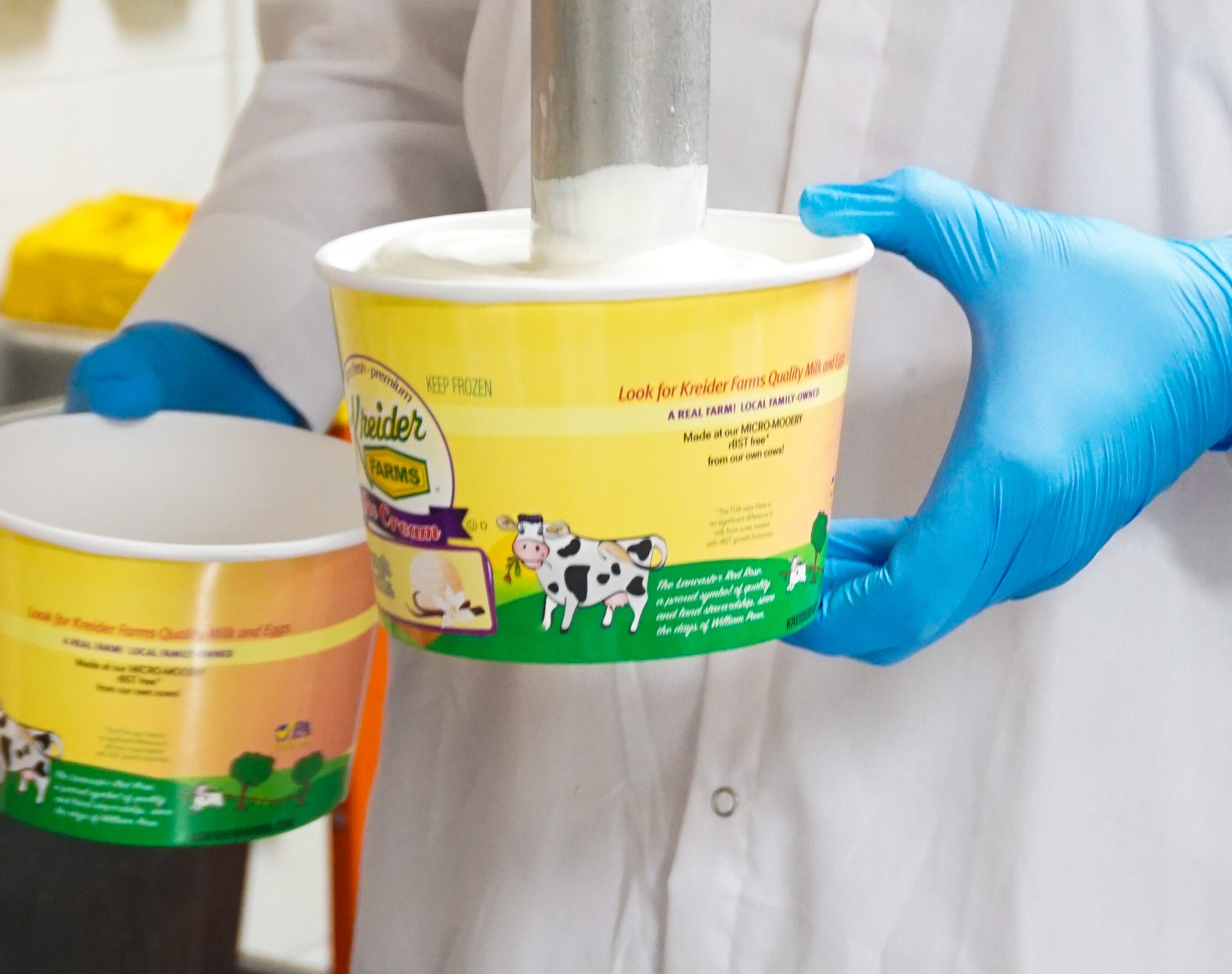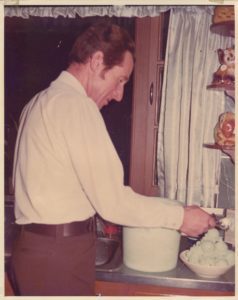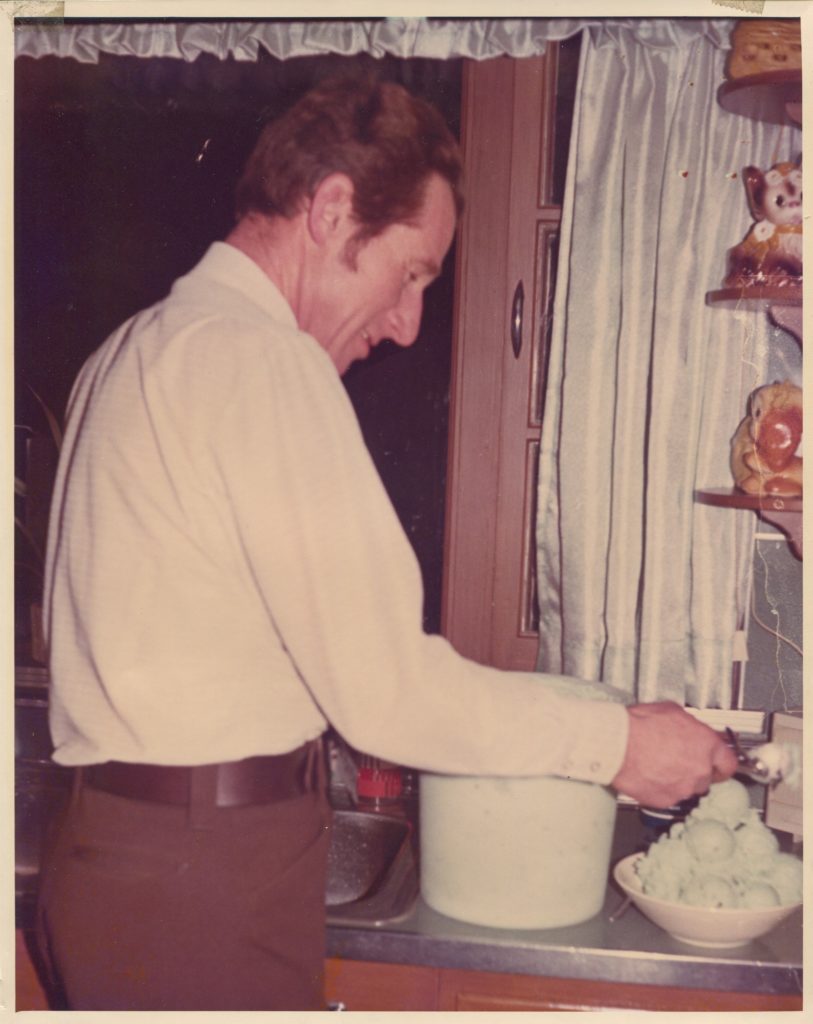 Enjoy our tried and true flavors like French Vanilla and Coffee, or go a little wild with Caramel-Chocolate Truffle and Chocolate Chip Cookie Dough. Our national award-winning premium ice cream comes in 24 flavors and 7 seasonal flavors to satisfy any preference, as well as lactose free ice creams.
Want to bring that Lancaster County farm fresh taste and feel to your dipping parlor or restaurant?
Now you can with our (square) 2 ½ gallon bulk tubs of Kreider Farms' fresh ice cream. We use farm fresh milk and cream from our own cows to make our own ice cream mix. We fill retail and bulk containers by hand right from the churn with ice cream so fresh it is still mooing!
Introducing Lactose Free Ice Cream
"It's so good! Tastes like soft serve!"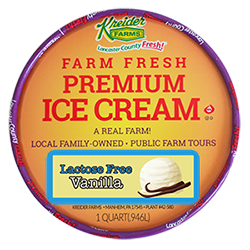 Our delicious premium ice cream made with our non-UHT, farm fresh Lactose Free Milk.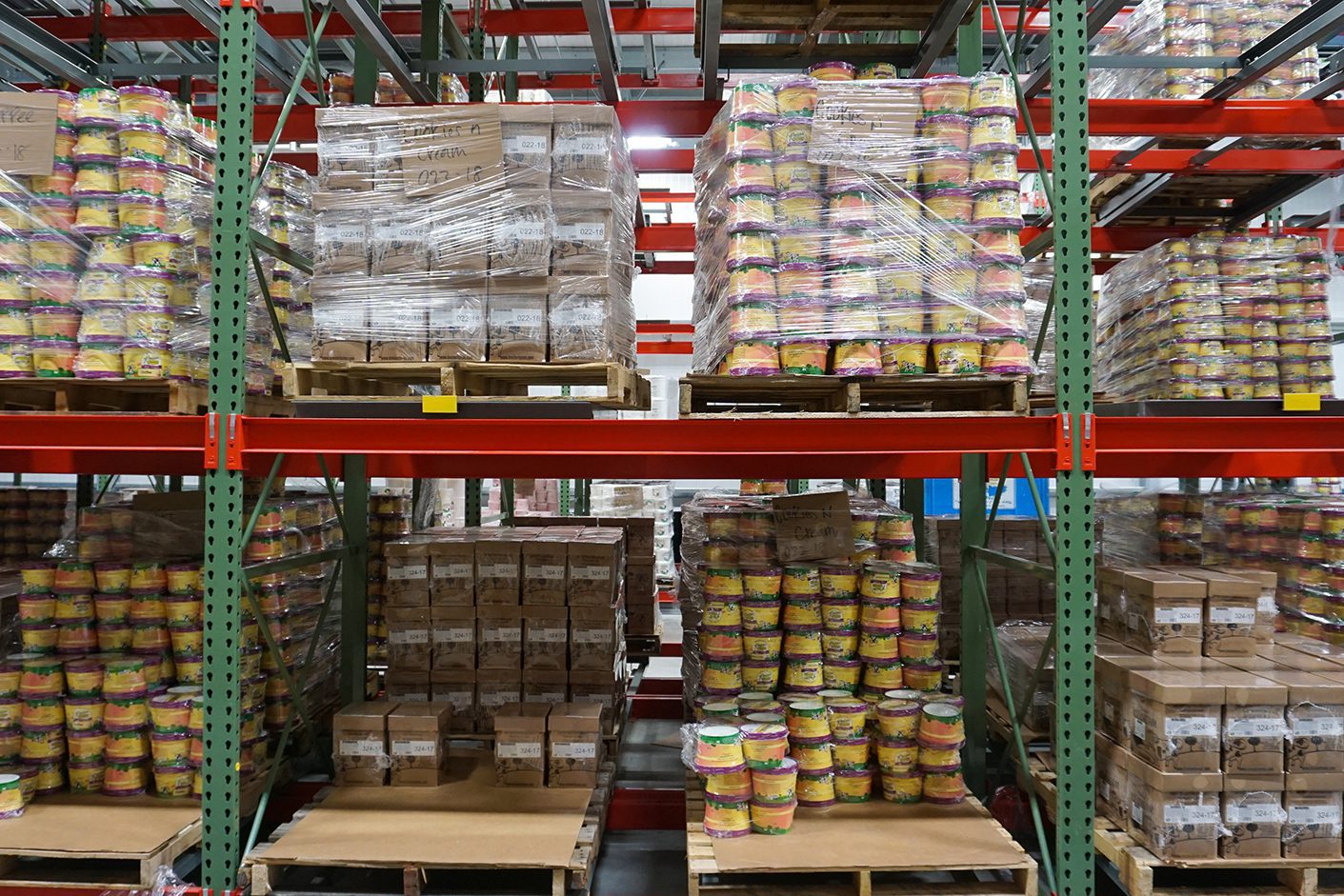 New Ice Cream Freezer
In 2017 we completed a new 6,300 square foot ice cream freezer, more than quadrupling our previous freezer capacity. This will allow us to expand our ice cream business, adding more flavors, while continuing to offer you premium ice cream with minimal processing.