Kreider's Ice Cream for Your Dipping Parlor, Ice Cream Shop or Restaurant
Bring Lancaster County farm fresh taste to your dipping parlor or restaurant with our (square) 2 ½ gallon bulk tubs of Kreider Farms' fresh ice cream. We use farm-fresh, Lancaster County rBST-free* milk from the cows at our own "micro mooery". Our fresh mix is then poured into a continuous churn. We fill retail and bulk containers by hand right from the churn, with ice cream so fresh it is still mooing!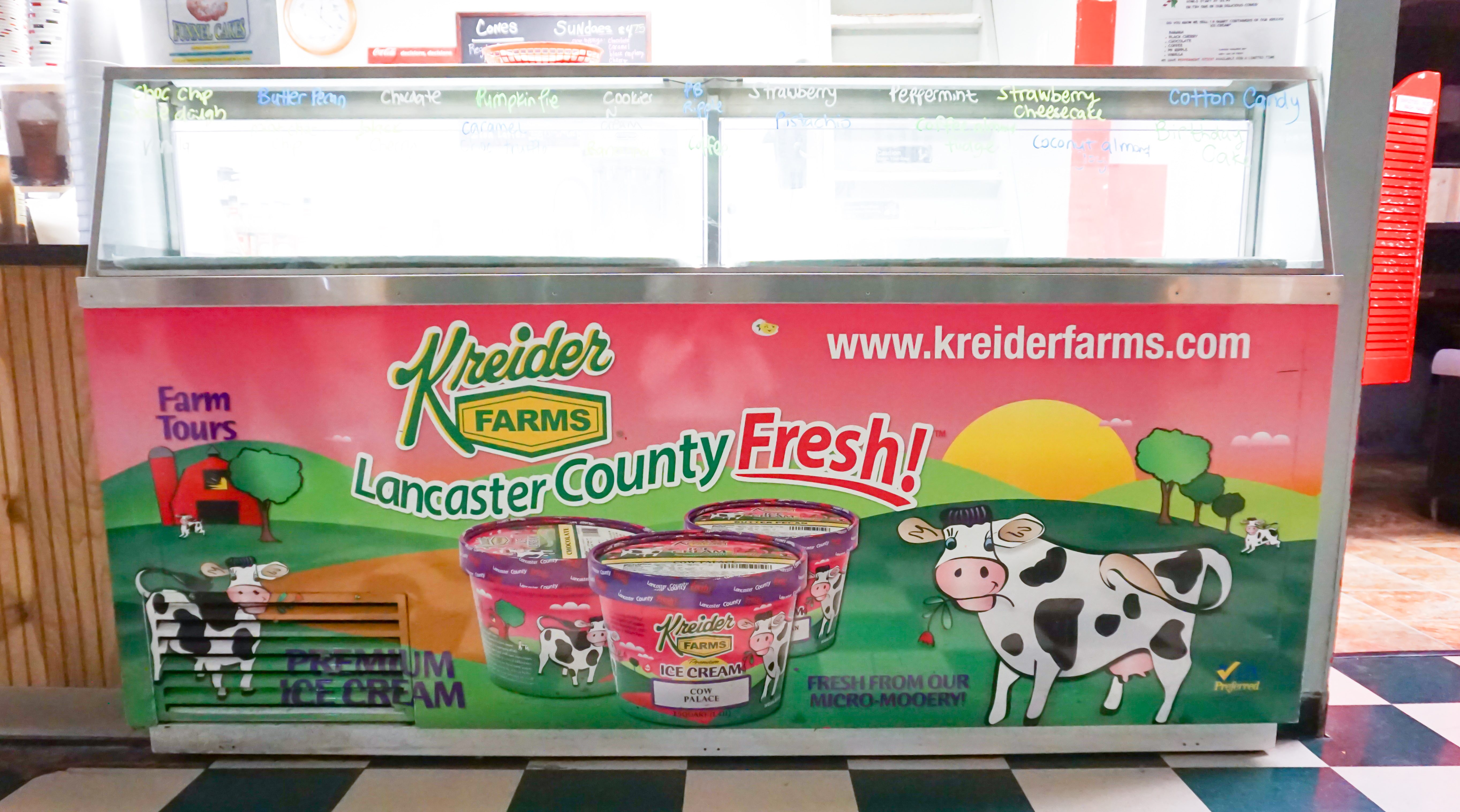 Our square 2 ½ gallon tubs nest closer together in your dipping case, which means you can stock more flavors in the same amount of freezer space.
We also offer attractive posters, counter signs and flavor boards to dress up your store with that special "Farm Fresh" message.
If you're dipping ice cream and mixing milk shakes, Kreider Farms is your Lancaster County Fresh ice cream connection.