*AVAILABLE FOR A LIMITED TIME*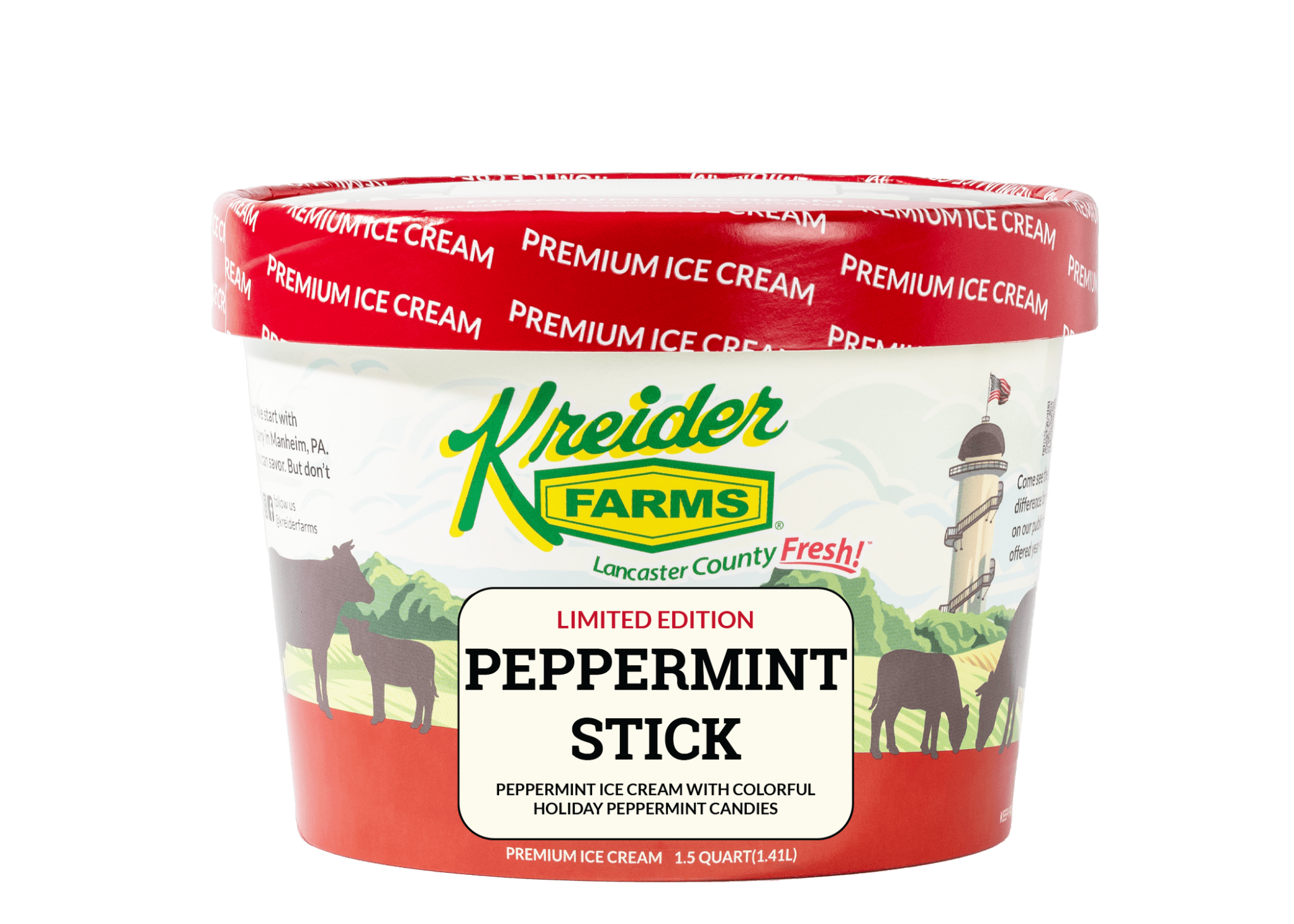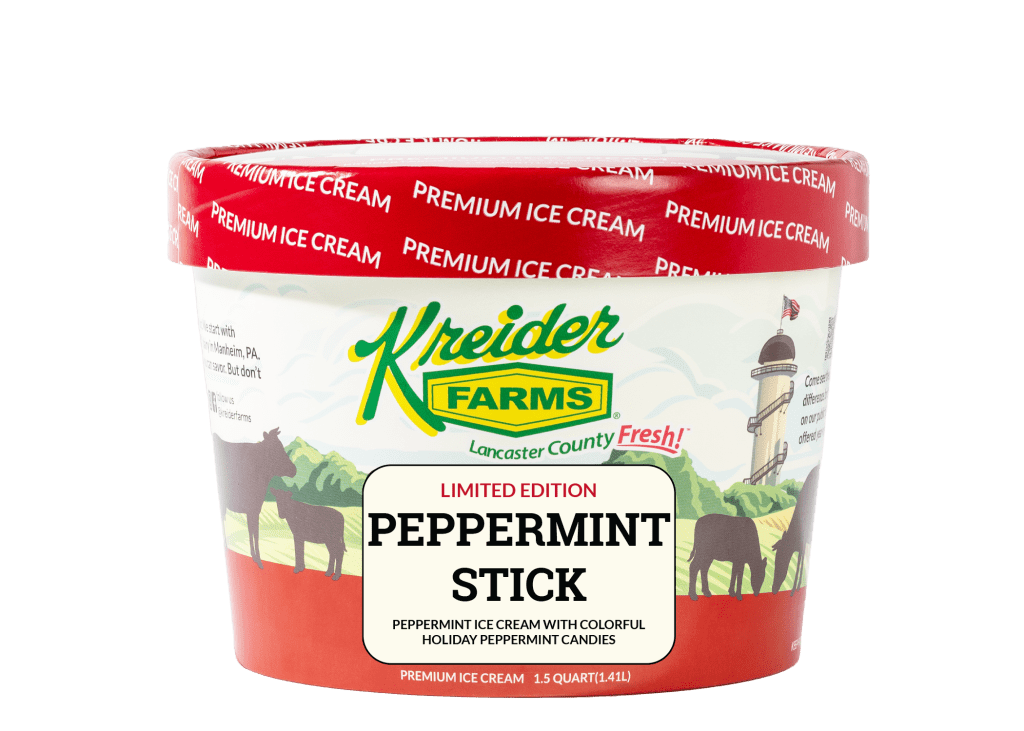 PEPPERMINT ICE CREAM MIXED WITH COLORFUL HOLIDAY PEPPERMINT CANDIES
PRODUCT HANDLING
Keep your Kreider Farms products fresh by storing them properly!
The ideal teperature for ice cream is between -5°F and 0°F. We recommend that you return ice cream to your freezer directly after serving to preserve quality and taste.
PRODUCT AVAILABILITY
Our products are available in a variety of chain and independent grocery stores around Central PA and beyond!
Visit our Product Locator to find Kreider Farms retailers near you!
NUTRITION FACTS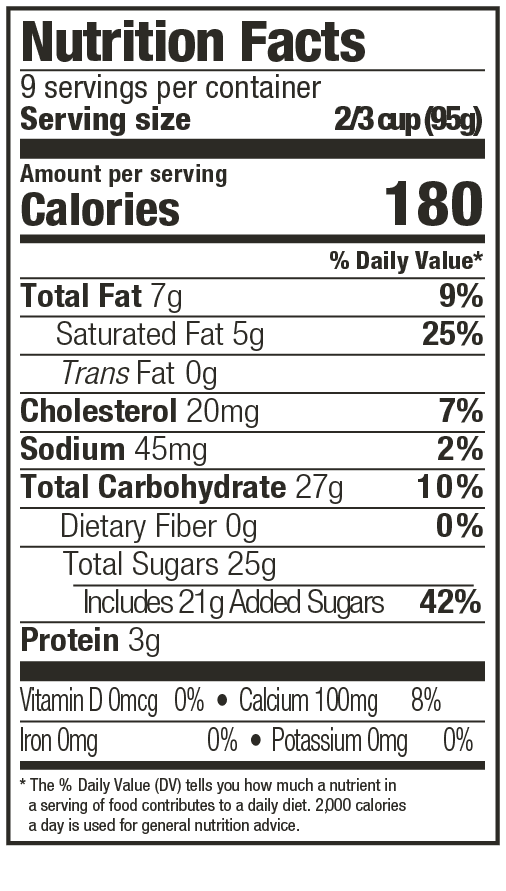 *servings per container for a 1.5qt container*
INGREDIENTS
MILK, SUGAR, CREAM, NONFAT DRY MILK, STABILIZER (PROPYLENE GLYCOL, MONOESTERS, MONO & DIGLYCERIDES, CELLULOSE GUM, GUAR GUM, CARRAGEENAN), RED & GREEN MINTETTES [SUGAR, CORN SYRUP, COCONUT OIL, SOY LECITHIN, NATURAL FLAVOR, TURMERIC, FD&C RED 40, FD&C BLUE 1], NATURAL FLAVOR.
ALLERGENS
CONTAINS: MILK, SOY AND COCONUT
"The label information listed here is the most current product being run in production. As we are always working to improve products and bring you the best that we can, you may see a previous product formulation in the stores. Please be sure to always check the container of the product you bought for accurate allergens and nutritional information."