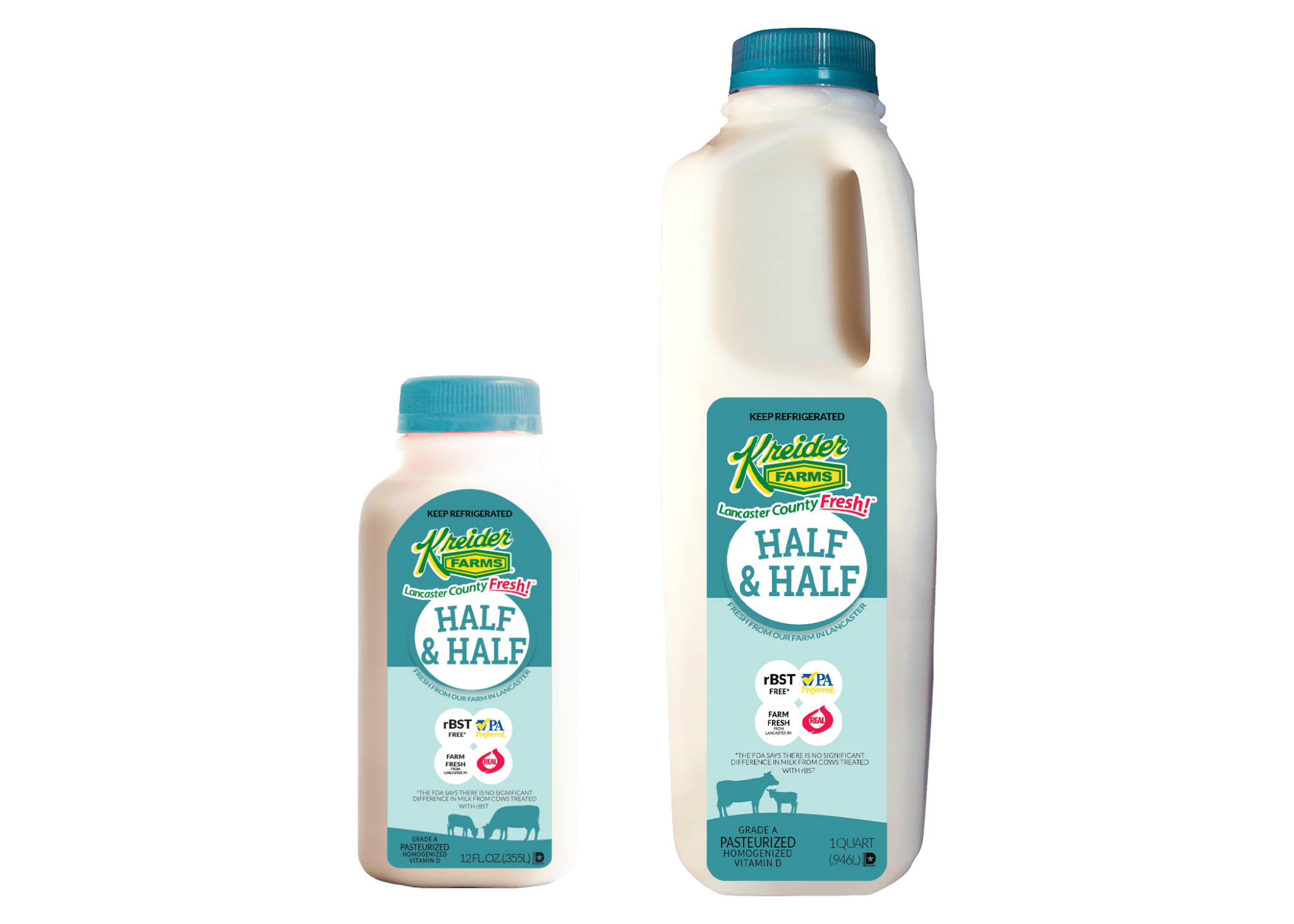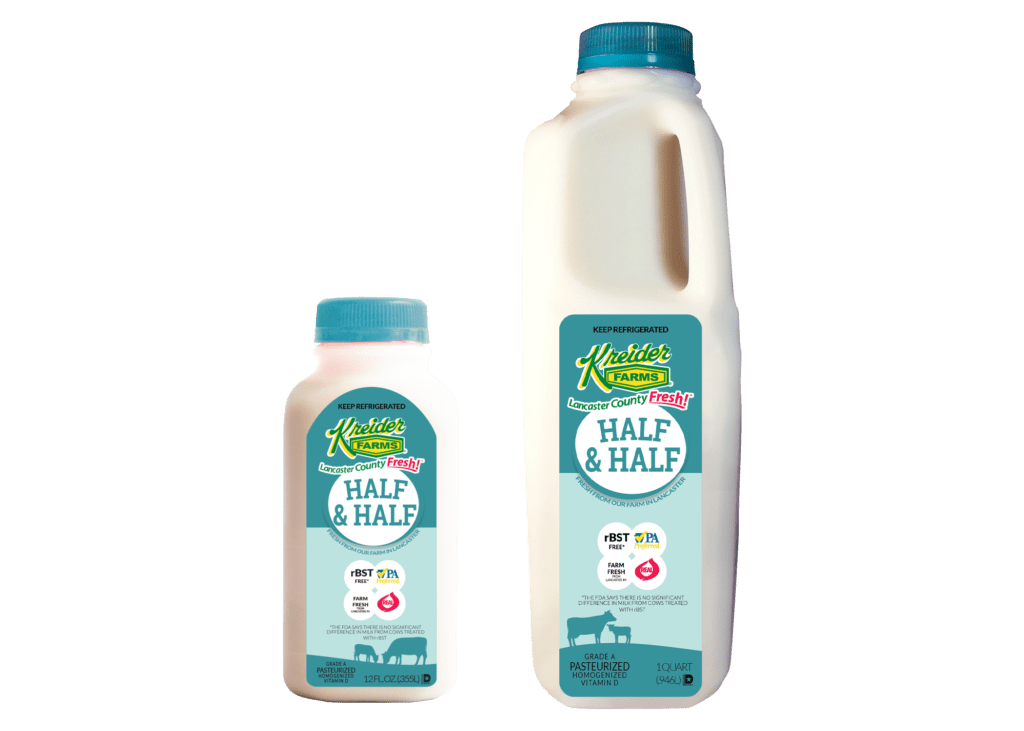 AVAILABLE IN QUARTS AND 12OZ

PRODUCT HANDLING
Keep your Kreider Farms products fresh by storing them properly!
The ideal teperature for dairy products is between 36°F and 38°F. We recommend that you store your milk in the coolest part of your refrigerater which is typically towards the back or by the fan.
Shake products like flavored milks, cultured prodcuts and drinks & teas well before enjoying!
PRODUCT AVAILABILITY
Our products are available in a variety of chain and independent grocery stores around Central PA and beyond!
Visit our Product Locator to find Kreider Farms retailers near you!
NUTRITION FACTS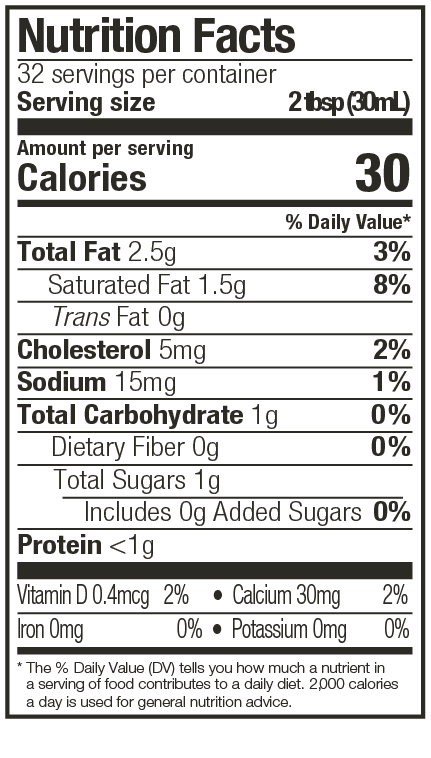 *servings per container for a quart bottle*
INGREDIENTS
MILK, CREAM, VITAMIN D3
ALLERGENS
CONTAINS: MILK