Kreider Farms is a fourth-generation producer of farm fresh milk, drinks, ice cream and eggs on our family-owned and operated farm in Lancaster, PA. Kreider Farms is also the producer of specialty egg brand Noah's Pride and the new specialty brand Chiques Creek; introducing the nation's first-ever Hemp-fed Cage Free Egg and refrigerated, ready to drink, Hemp Tea. We also have Longhorn cattle at Kreider Valley Ranch est. in 2022.
Farm Fresh Dairy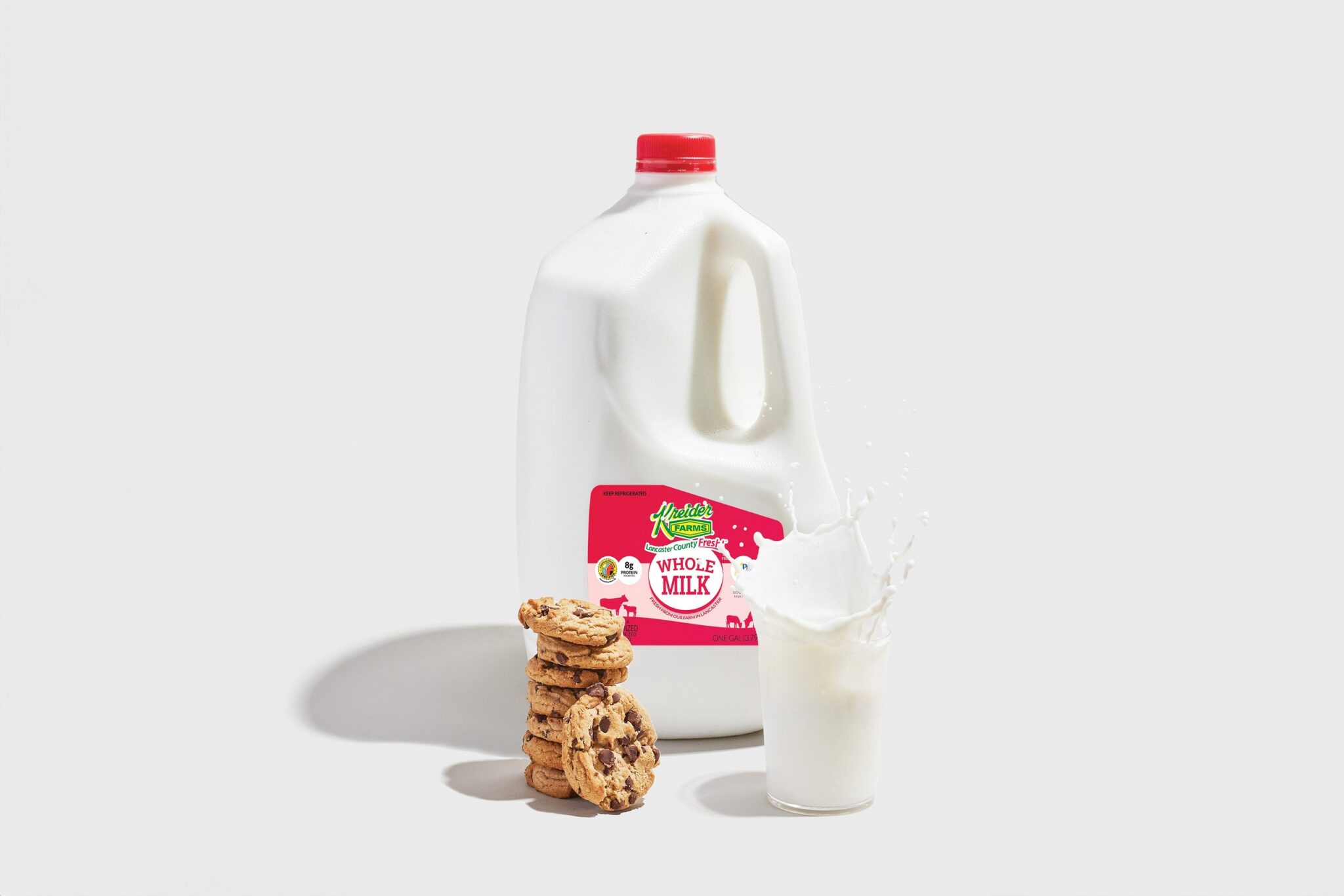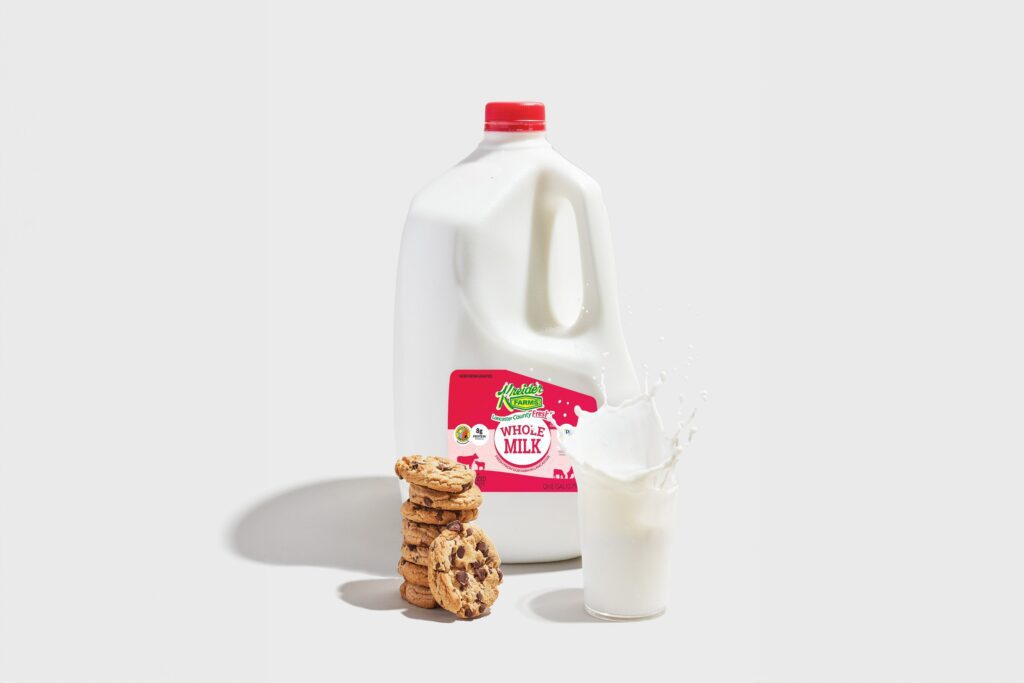 We milk our cows three times a day and chill our milk within minutes to lock in freshness. Since we do everything here on our farm, it's just a short ride across the field in our tank truck to our bottling plant before we process and package our delicious dairy so that it's ready for you to enjoy.
Milk – Kreider Farms milk is bottled in whole, 2% reduced fat, 1% lowfat and fat free milkfats in addition to our fan favorite chocolate milk. We also offer strawberry milk, iced coffee mocha milk and seasonal favorites pumpkin milk and eggnog at the holidays.
Ice Cream – Our premium ice cream starts with the freshest ingredients and attention to detail. Rich cream from our cows is used as a base and made in small batches to ensure quality. Plus, all of our ice cream flavors are hand-processed for that old-fashioned, hand-cranked goodness.
Drinks – Kreider Farms offers a variety of drinks, juices and teas that are processed right here at our milk plant.
A Dairy of Distinction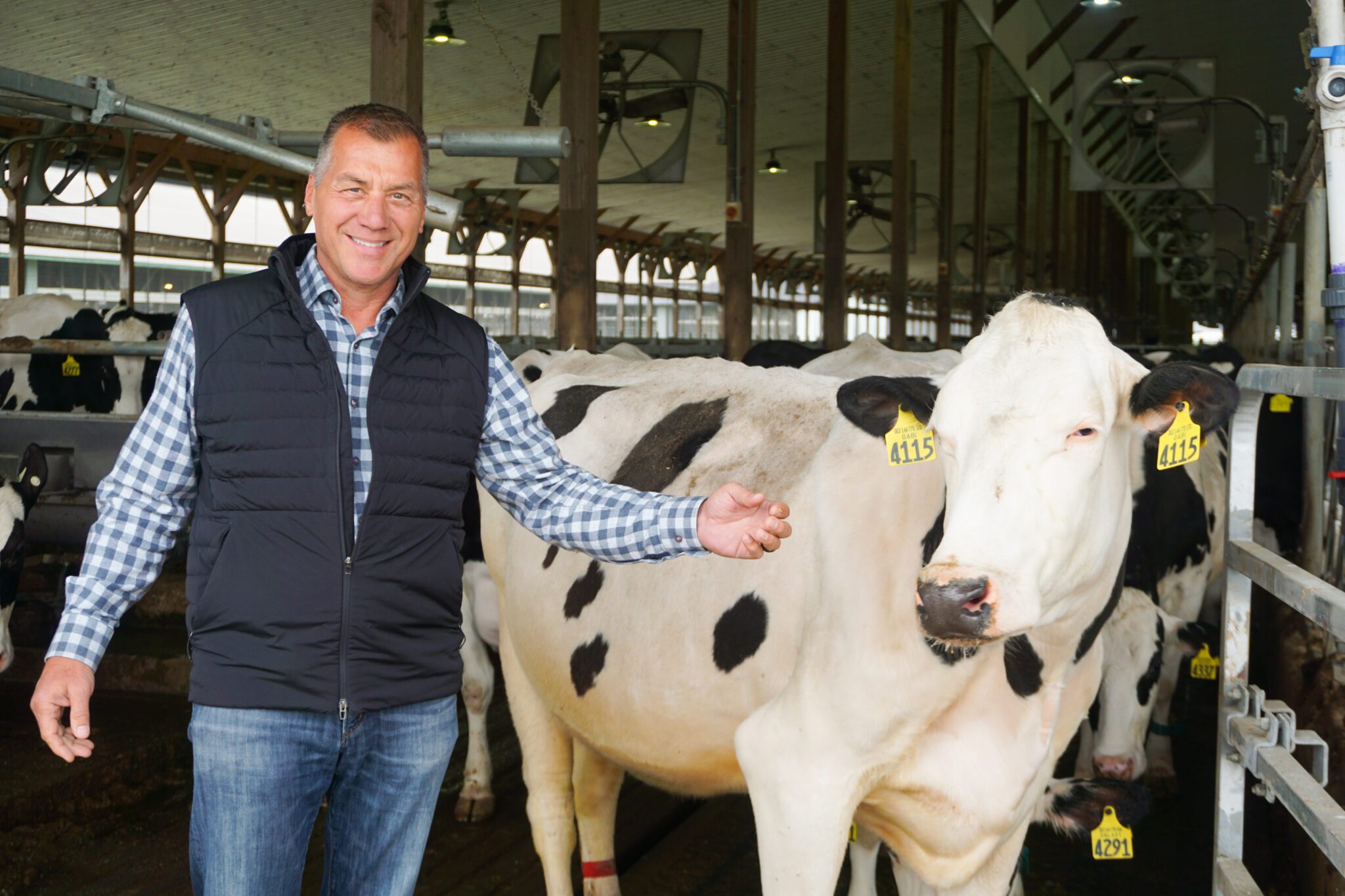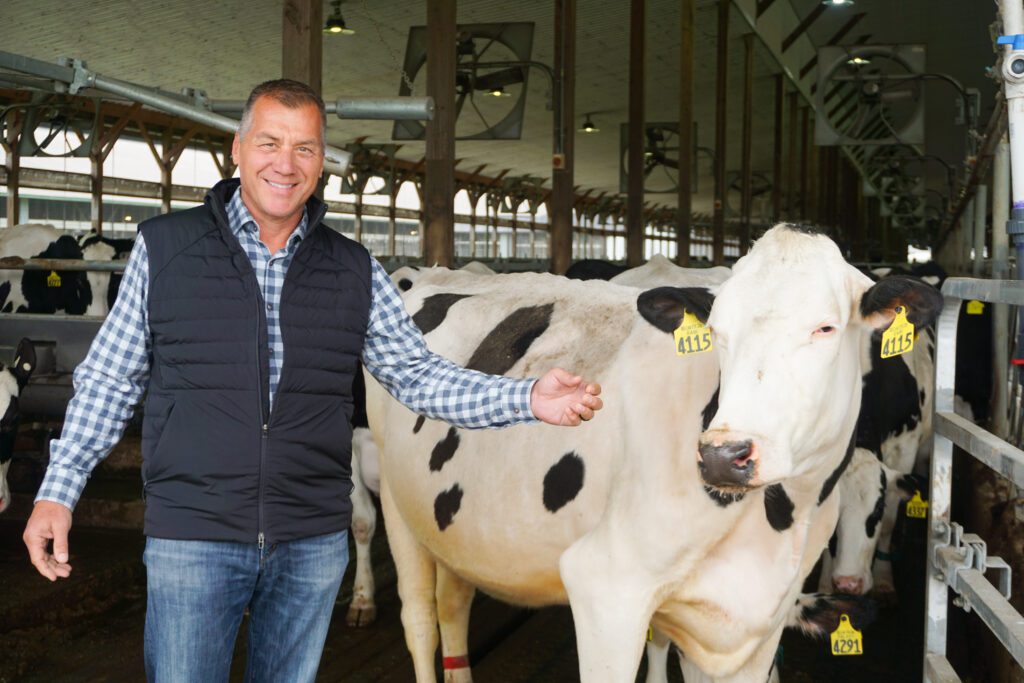 Kreider Farms is a Dairy of Distinction – as of 2020, Kreider Farms is only 1 of 4 American Humane Certified™ dairies in the country. That means that we're dedicated to the humane treatment of all our cows.
With only one dairy to operate, we can do it right! Carefully controlling diet and living accommodations to keeps our pampered cows happy and healthy.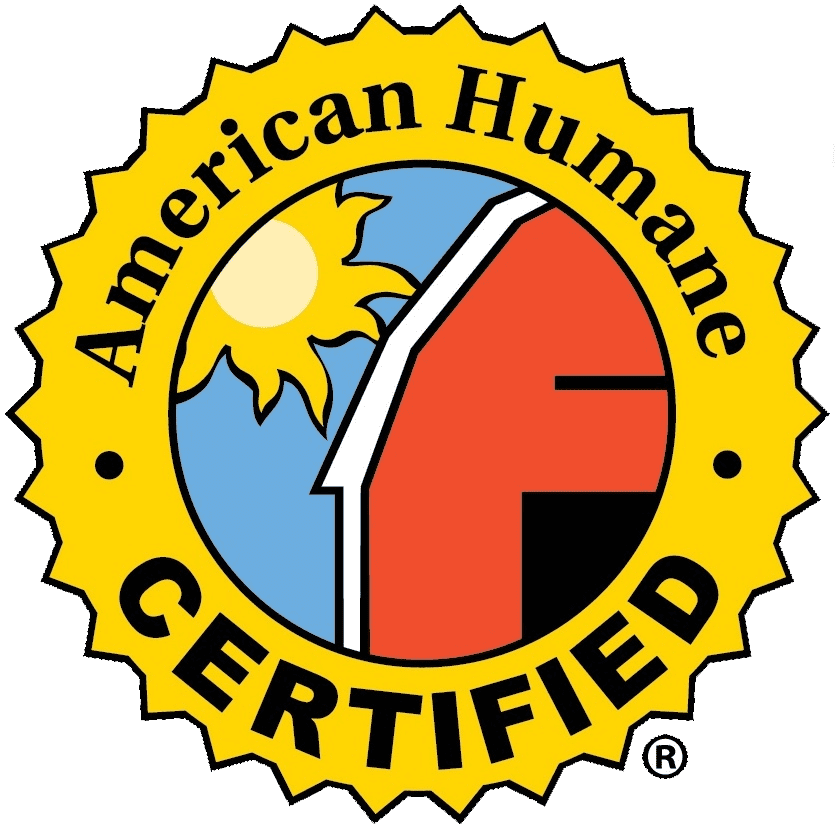 Look for the AHA seal on our milk and dairy products.
Plus, all of our dairy products are Kosher certified and PA preferred.


Come See for Yourself!
Kreider Farms offers a public farm tour where you can experience the sights, sounds and smells of our diary farm first-hand! On our 90-minute tour you'll see our:
Food Pantry – Our girls eat a lot, and we grow and produce all their food right here on our farm.
Perfume Factory and Moo Lagoon – See how we recycle and utilize all of our manure in a sustainable way.
Moo-ternity Barn – We'll take you on a drive through our maternity barn where you might even get to see a calf being born.
Milking Cow-rousel – Check out the milking marry-go-round where our girls get milked three times a day.
Silo Observation Tower – After grabbing a fresh chocolate milk, take a climb up out 100ft tall Silo Observation Tower where you can enjoy aerial views of our farm and the spectacular Kreider valley.
Advanced reservations are required, so plan your visit today.
Still want to know more?