February 1, 2021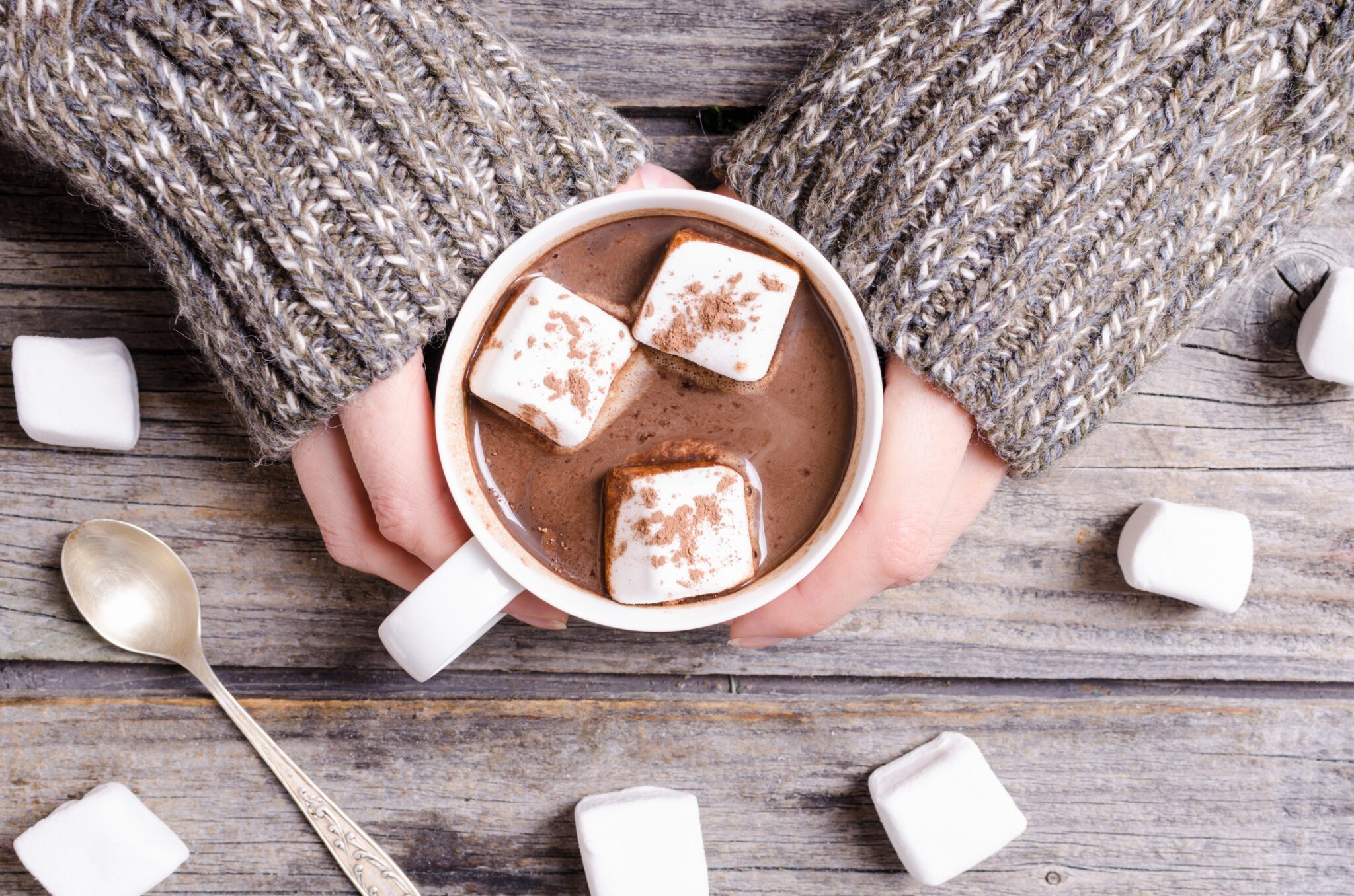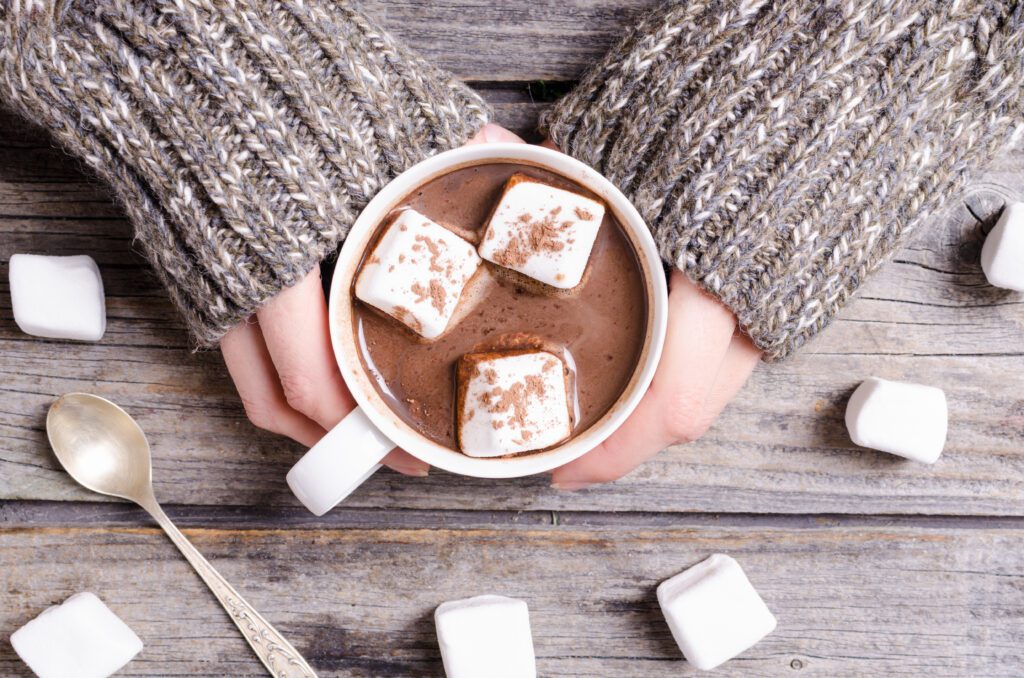 February is here and love is in the air! While we battle the bitter cold of winter, what better way to stay warm than to make some hot chocolate and snuggle up to our loved ones. Whether you're spending this month of romance with your sweetheart or sticking it out alone, these hot chocolate recipes are sure to sweeten up the month!
Homemade Hot Chocolate
Starting out on a traditional note, this Homemade Hot Chocolate made with Kreider's milk is oh so delicious and perfect to share!
Ingredients (makes 2)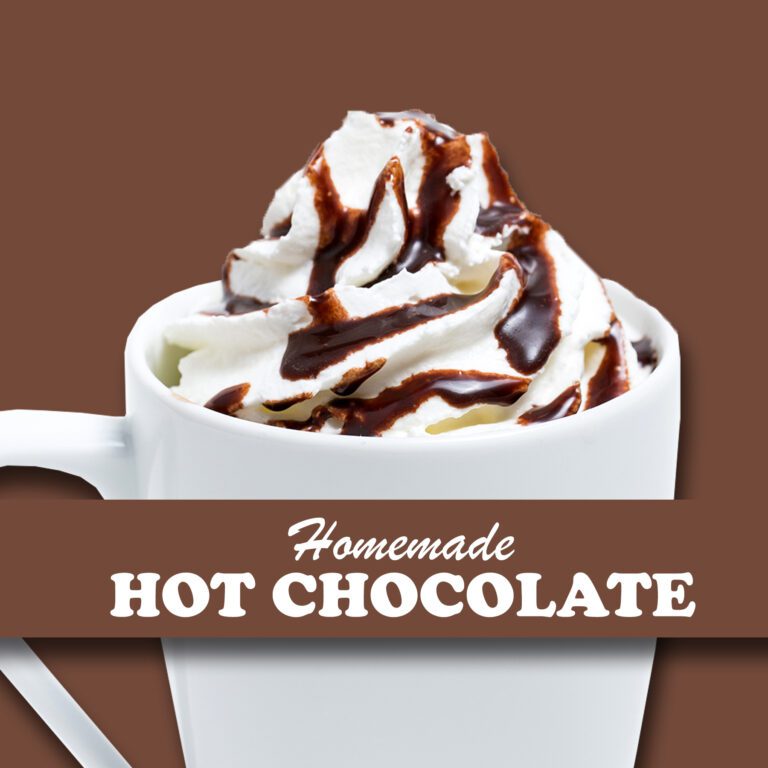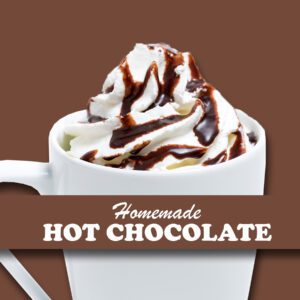 2 ½ cups Kreider's whole milk
¼ cup sugar
2 tbsp unsweetened cocoa powder
1 cup bittersweet chocolate
1 tsp vanilla extract
Instructions
Add milk, sugar and cocoa powder to a medium saucepan and heat over medium heat, whisking occasionally, until the mixture begins to bubble, but not boil.
Add chocolate and vanilla and stir until the chocolate is melted and the mixture is smooth.
Pour into 2 mugs and serve with whipped cream!
Hot Chocolate Cookies
Take your hot chocolate on the go with these ooey-gooey Hot Chocolate Cookies stuffed with chocolate chips and marshmallows!
Ingredients (makes 48 cookies)
1 cup butter, softened
1 cup sugar
2/3 cup brown sugar
2 large eggs
1 tsp vanilla
3 cups flour
4 packages hot cocoa mix (3/4 cup)
1 tsp salt
1 tsp baking soda
2 tsp baking powder
1 cup chocolate chips
1 cup Mallow bits
Instructions
Beat butter and sugar in large bowl until light and fluffy. Add eggs and vanilla, mix well.
In a separate bowl, combine dry ingredients.
Gradually add dry mixture to butter mixture until well combined. Stir in chocolate chips and Mallow bits, cover and chill for 30 min.
Bake at 350°F on a parchment lined baking sheet for 8 to 10 minutes or until cookies are set. Remove and let cool before enjoying.
Hot Chocolate Shooters
If you decide to share the love this season with some friends, these little Hot Chocolate Shooters are a fun party twist on the winter classic and are the perfect make-ahead party treat.
Ingredients (makes 24)
1 – 3.9oz package instant chocolate pudding mix
1 pack hot chocolate mix
2/3 cup Kreider's whole milk
2/3 cup Bailey's Irish Cream
½ tsp vanilla extract
whipped cream, for serving
cocoa powder, for serving
mini marshmallows, for serving
Instructions
In a large bowl, combine chocolate pudding and cocoa mix with milk, whisking until fluffy and incorporated.
Add Bailey's and vanilla, whisking until combined.
Pour into cups and refrigerate until set, appx. 2 hours.
Top with whipped cream and sprinkle with cocoa powder and marshmallow bits, serve immediately.
Hot Chocolate Truffles
Another great party treat are these no-bake Hot Chocolate Truffles! Box them up as a gift or whip up a tray for a party, these go great with a tall glass of Kreider Farms milk!
Ingredients (makes 24)
2 cups chocolate cake
4-5 tbsp Kreider's heavy cream
¼ tsp vanilla
2 packets hot chocolate
1 ½ cup semisweet chocolate chips
mini marshmallows, for topping
Instructions
In a bowl, combine cake, cream, vanilla and hot chocolate until a dough begins to form.
Form bite-sized balls from the mixture and place on a parchment lined baking sheet, freeze for 30 minutes or until firm.
Melt chocolate chips in the microwave at 30-second intervals, stirring in-between, until melted. Remove cake balls and coat in chocolate. Top with marshmallows immediately and freeze for another 30 minutes before serving.
Hot Chocolate Dip
Forget chocolate fondue, this fluffy Hot Chocolate Dip is great to eat with fruit, cookies or salty snacks! It's super easy to whip up and only take a few ingredients!
Ingredients
7.5 oz marshmallow fluff
8 oz Cool Whip, thawed
1/3 cup hot chocolate mix
mini marshmallows, for serving
Instructions
Using a hand mixer, combine fluff, Cool Whip and hot chocolate mix until creamy and combined.
Serve in a bowl with your favorite snacks for dipping!
Share your hot chocolate creations with us by tagging @kreiderfarms on Facebook and Instagram.