July 4, 2022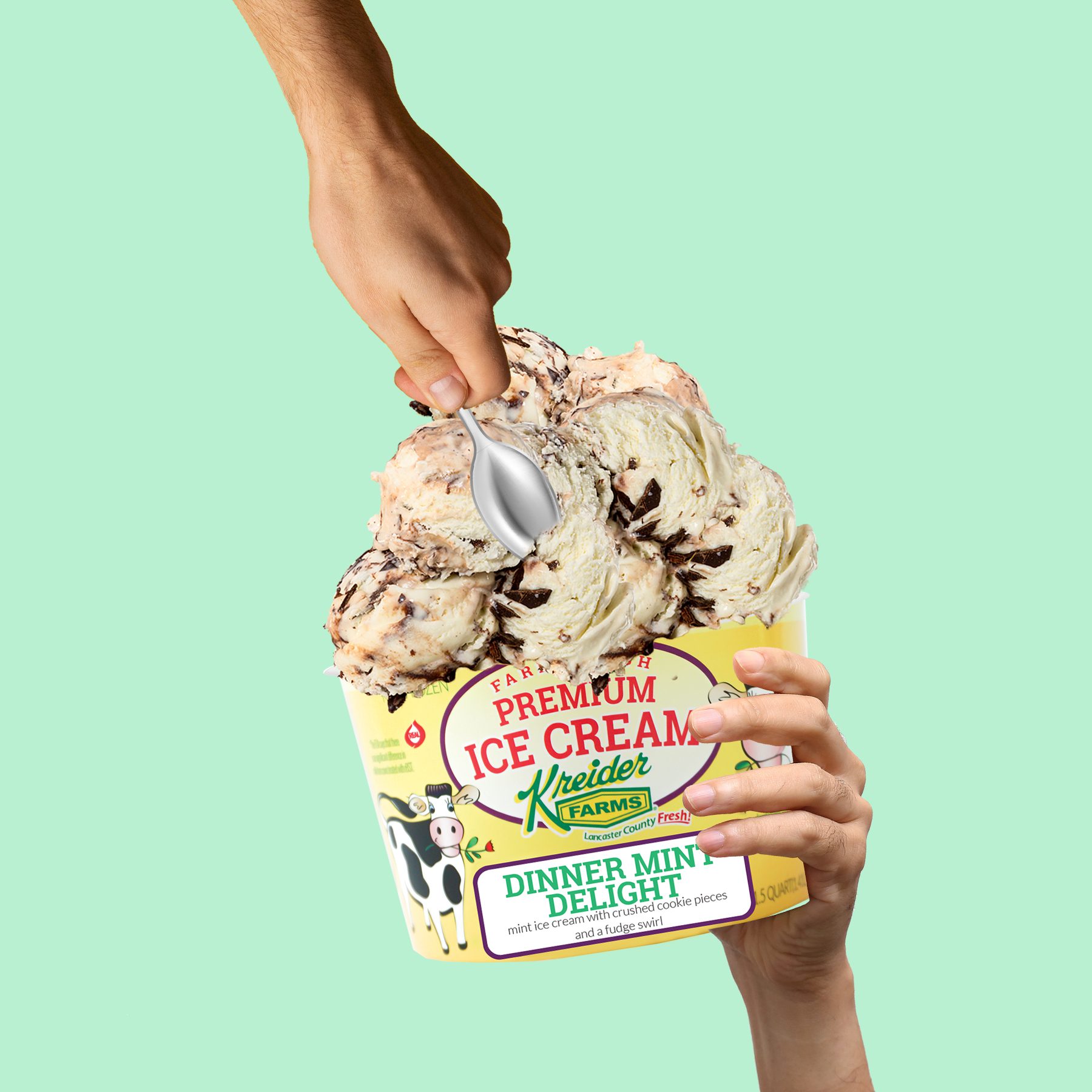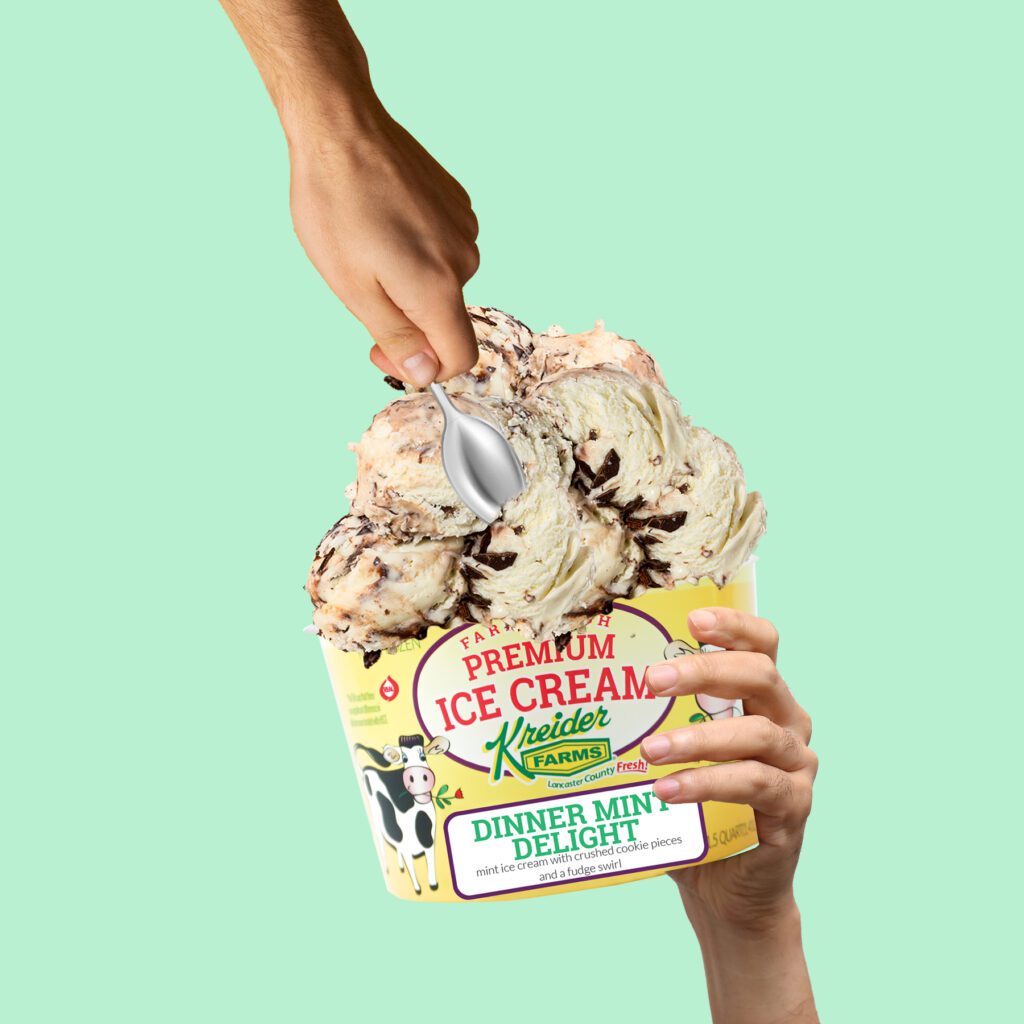 July is National Ice Cream Month and this year, Kreider Farms is also celebrating our 50th anniversary of producing and packaging consumer products under the Kreider Farms label.
Looking Back on 50 Years
50 years ago, in 1972, Kreider Farms opened our milk processing plant and retail store in Manheim, PA. This is still where we process and bottle all our dairy and drink products, however it's undergone quite a few changes since it's opening.
"Store One," as we used to call the Kreider retail store in the front half of the plant, served as a local mini-mart style store offering lunch items to-go, candy, and of course our Kreider Farms farm-fresh milk, eggs, ice cream and drinks. The plant and store were both initially opened to offer Manheim locals a spot to pick up local, fresh favorites.
Although we no longer have that retail space today, our plant is still fully-functioning, and our products are available at independent and mainstream retailers throughout the Central PA region. Anytime you purchase Kreider Farms milk, ice cream or drinks, they still come right from our Manheim plant.
Take a walk through time with us in this gallery, reminiscing on the last 50 years.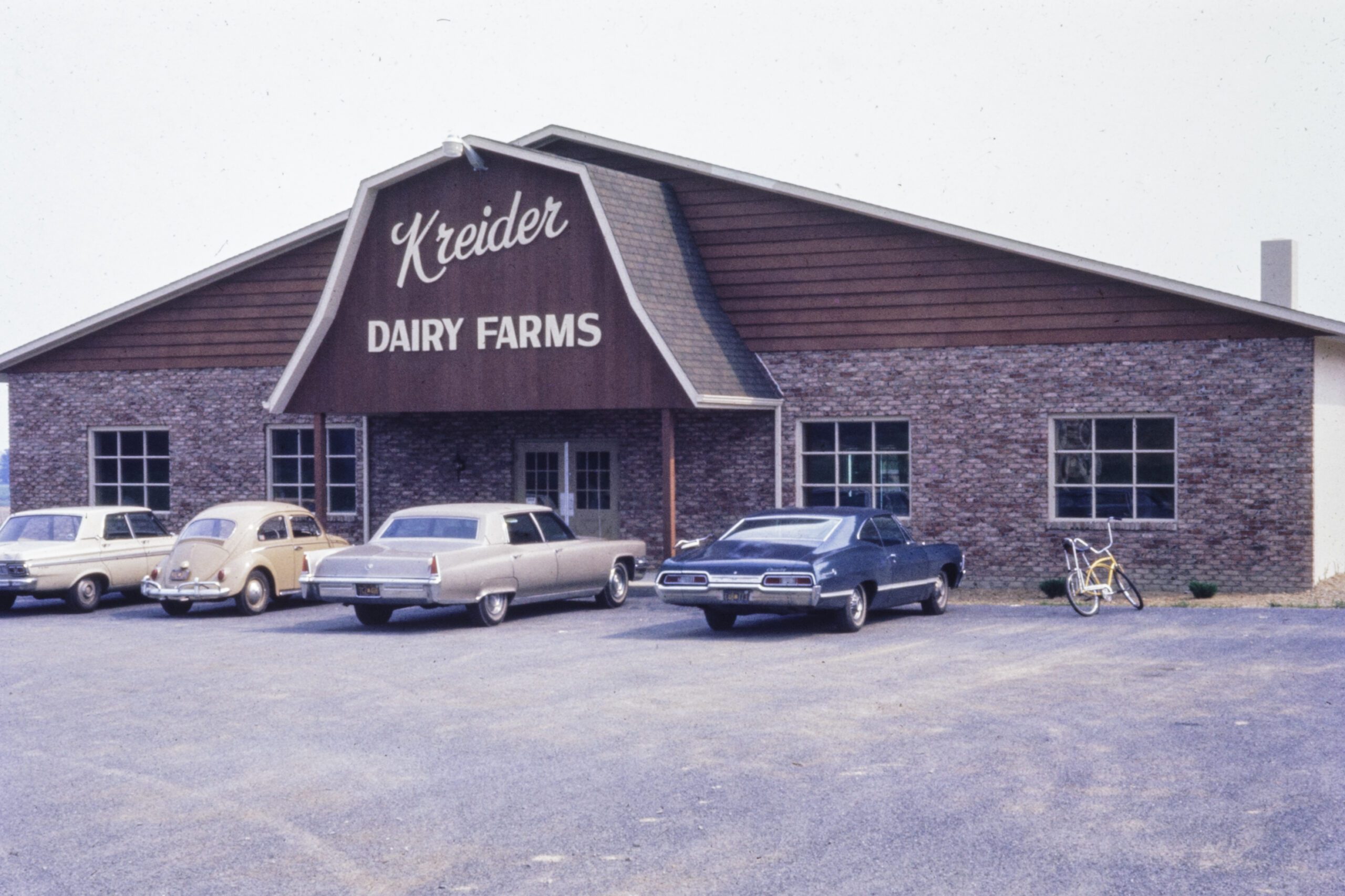 Celebrate National Ice Cream Month the Kreider Way
Just in time for National Ice Cream Month, we're offering three Kreider limited-edition ice cream flavors for the summer season!
Peach Pie features peach puree flavored ice cream mixed with flakey pie crust pieces.
Orange Creamsicle features sweet cream ice cream with a creamy orange flavor.
Strawberry Lemon Bar features lemon ice cream with vanilla wafer pieces and a strawberry swirl.
We've also introduced a brand-new flavor that will be coming to retail stores soon: Dinner Mint Delight. This new Kreider signature flavor features mint ice cream with crushed cookie pieces and a fudge swirl. Local? Get a first taste of this exclusive flavor in Manheim on July 7! (details below)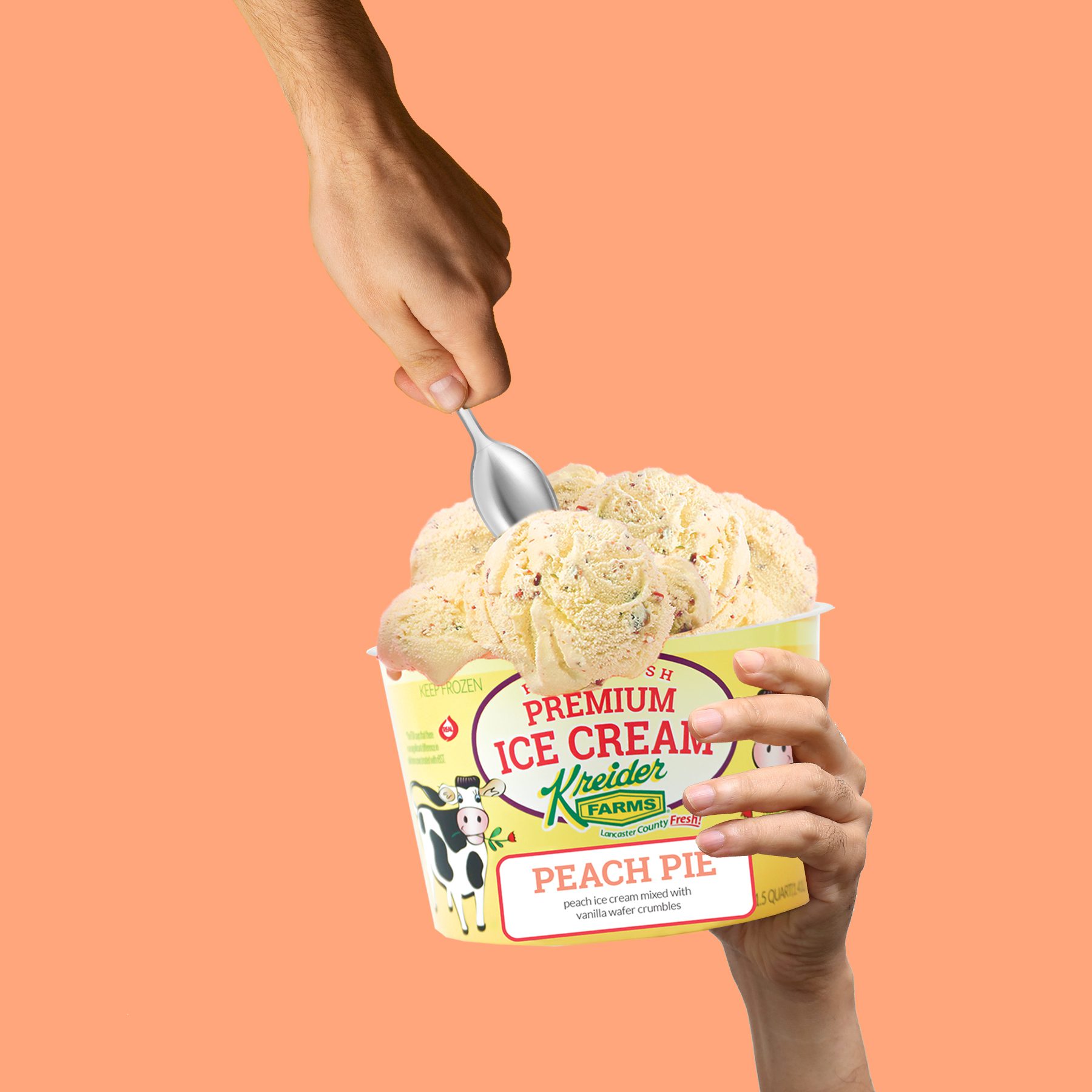 Join Us in Celebrating 50 Years with Free Scoops
If you're local to the Lancaster County area, join us in celebrating our 50-year anniversary of producing and packaging consumer products! Come out to Manheim Chambers' 1st Thursday event on July 7, 2022 held along Main Street and Market Square in downtown Manheim. We will be dipping free Kreider scoops from 5-8pm in the park, just look for our Kreider tent!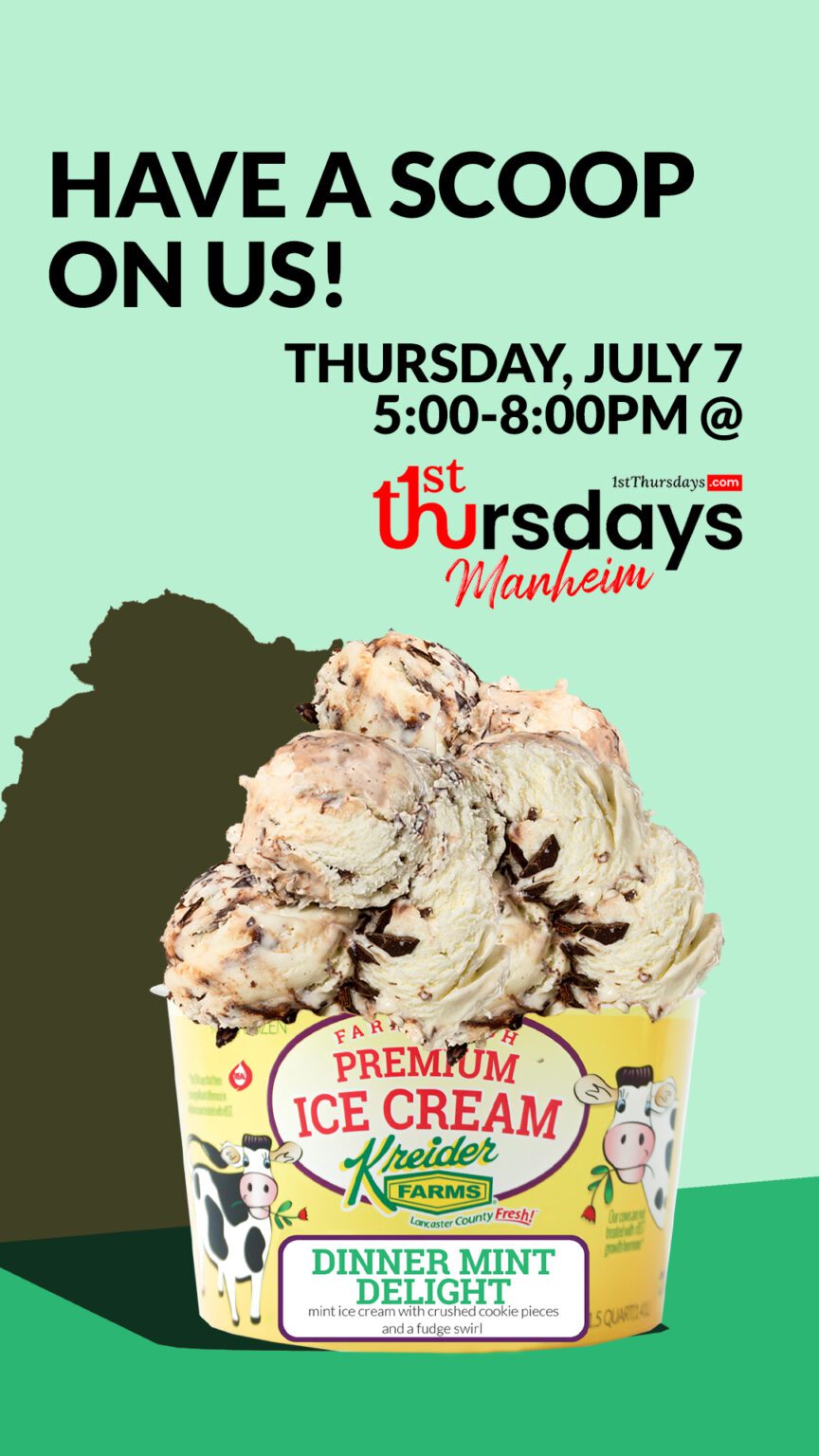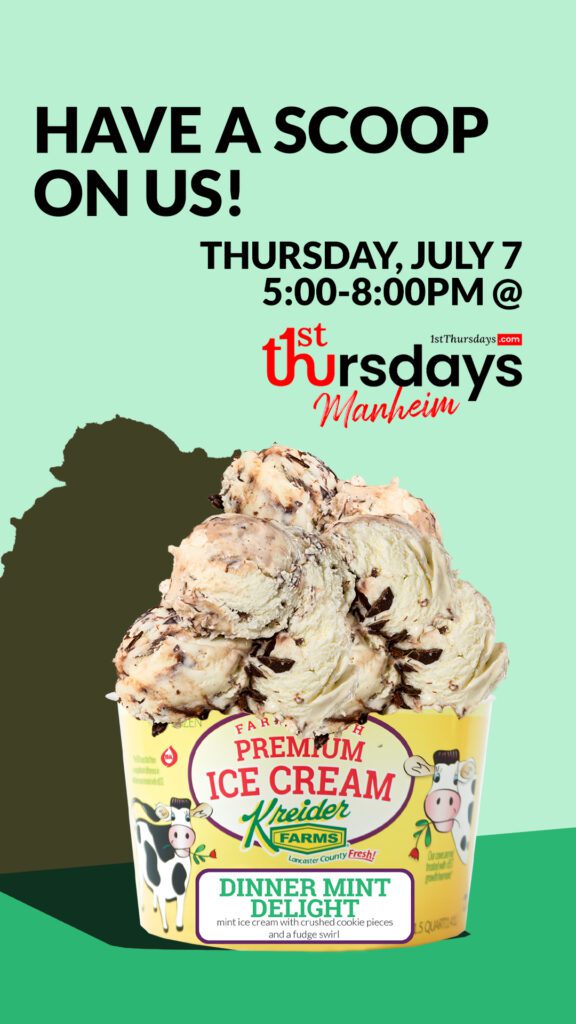 Kreider Farms is a Proud Pennsylvania Dairy Based in Lancaster County
When you purchase our Kreider Farms milk and ice cream products—whether traditional or lactose free varieties—you can be sure you're supporting an established PA dairy dedicated to excellence and farm-fresh "goodness that matters."
Don't hesitate to reach out with your questions about our products, our rich farming heritage, or to find out more about visiting our dairy farm in Manheim, PA. In fact, you can visit our "Cow Palace" and "Cow-rousel" on our award-winning Farm Tour to see where your milk comes from up close and in-person!
And, remember to look for our products in your favorite Central PA grocery stores and follow us on socials to stay connected!