June 1, 2022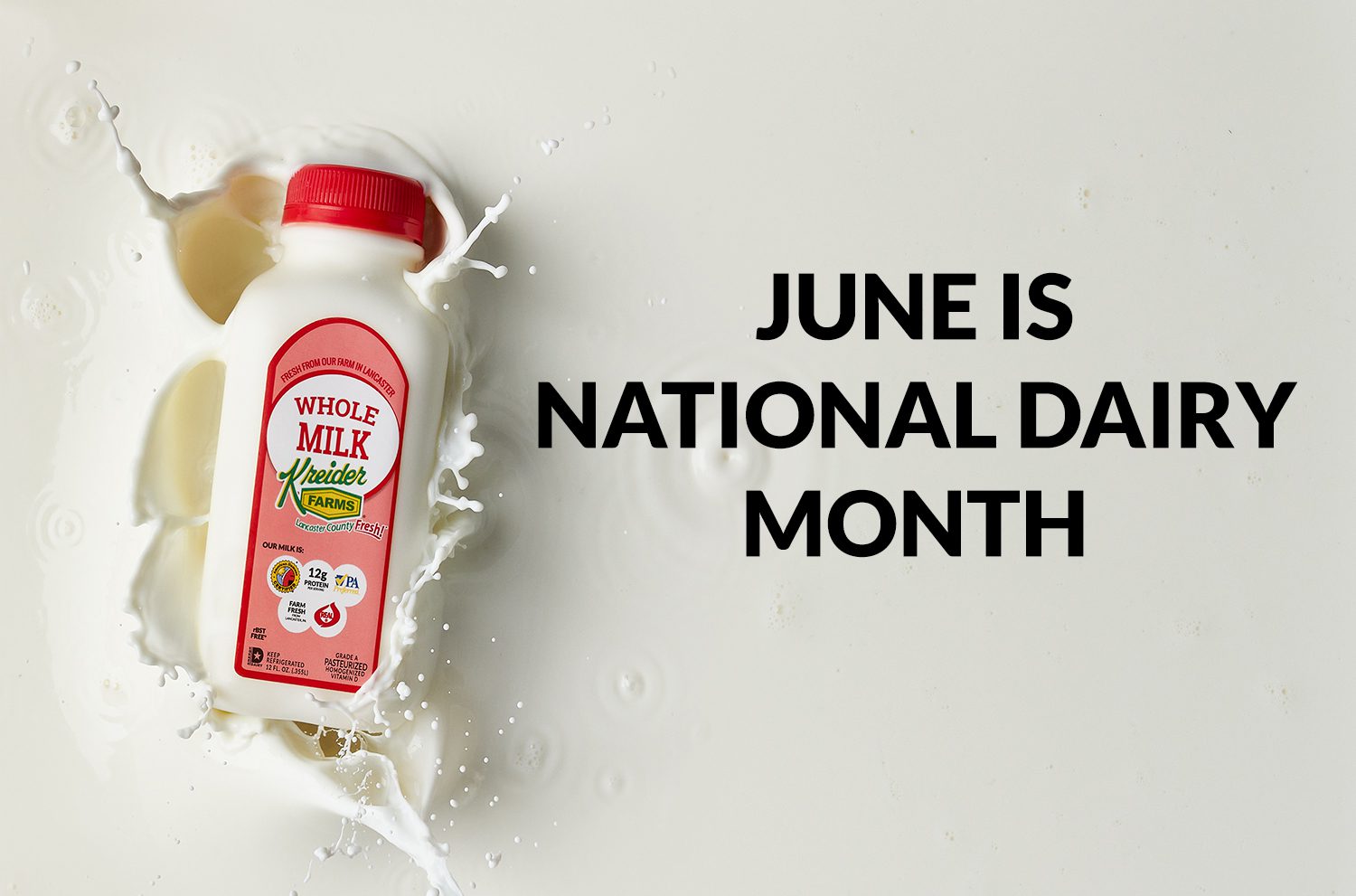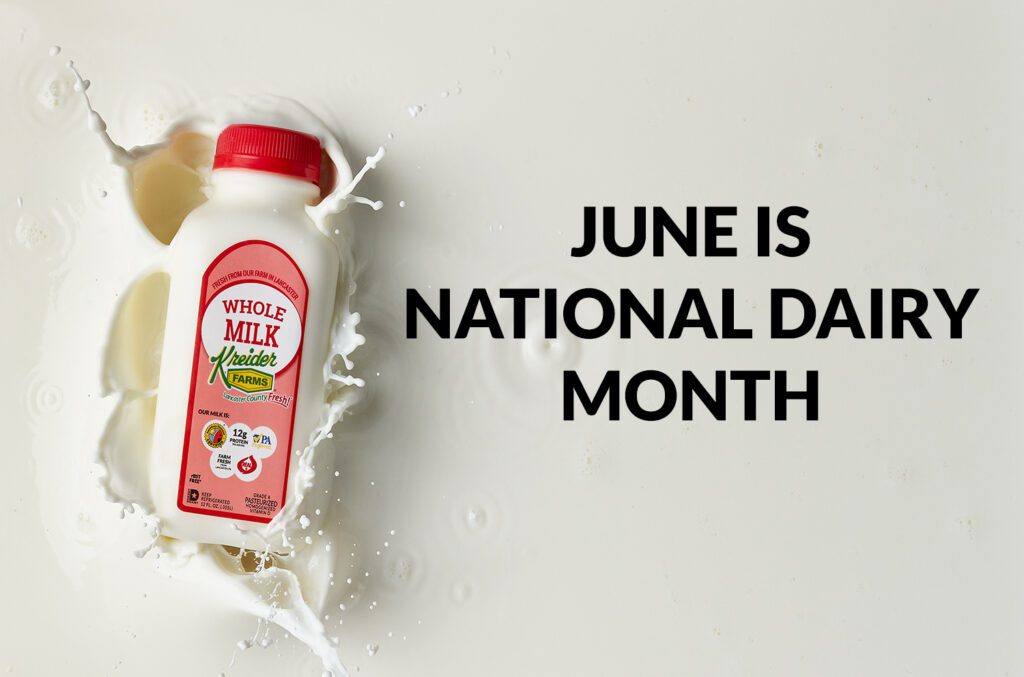 It's National Dairy Month, the perfect time to support your local dairy farmers and enjoy real, farm fresh dairy. Like many consumers, you're probably concerned about where your family's food and drinks come from. Not only for food safety reasons, of course, but also because you want to be sure that more of your grocery dollars benefit your local economy versus multinational corporations. If you're local to PA, you can put your consumerism to work to support your local PA dairy farms when you intentionally purchase dairy products—particularly milk and ice cream—that are produced and processed right here in our great Commonwealth.


At Kreider Farms, we are truly a farm-to-fork dairy where we grow and harvest our own feed, milk our own cows, and process and package our products right here on our farm in Lancaster County. Doing everything on our own farm, allows us to lock in freshness and get the good stuff out the door to you in the shortest time possible!
Why Buy Local?
Consumers have begun to discover that the milk used in both lactose free and traditional dairy products often come from multiple farms to create a single product. For instance, that gallon of milk with a major national chain's name on the label may have originated from cows on several different farms, perhaps living in different states, many miles from each other! Plus, most people are surprised to learn that processing often takes place many miles from milking. Kreider Farms milk is always processed at our own milk plant in Lancaster County, just down the road from our dairy herd.
Pennsylvania is still home to approximately 6,500 dairy farms that make local milk available all day every day, although overall demand has been shrinking in recent years, forcing some farmers to sell their herds and their land. When you choose to buy local, you help ensure that dairy farms, farmers, and their families can continue to produce farm fresh products for you!
Did you know that dairy farming contributes nearly $15 billion to our PA state economy every year? You didn't read that wrong—that's billions of dollars—and about 52,000 jobs! Supporting this industry with your purchases keeps your friends and neighbors employed and contributes to the financial health of Pennsylvania.
How to Identify Local Dairy
The good news is, you can gain a little insight into where your milk and other dairy products were processed and packaged. You just need to know how to read some "secret codes." Hint: our Kreider Farms milk always comes from our own cows.
Milk processing plants in the United States each have unique identification numbers—called plant codes—thanks to the FDA. One of these sets is the plant code, which indicates where the milk inside was processed.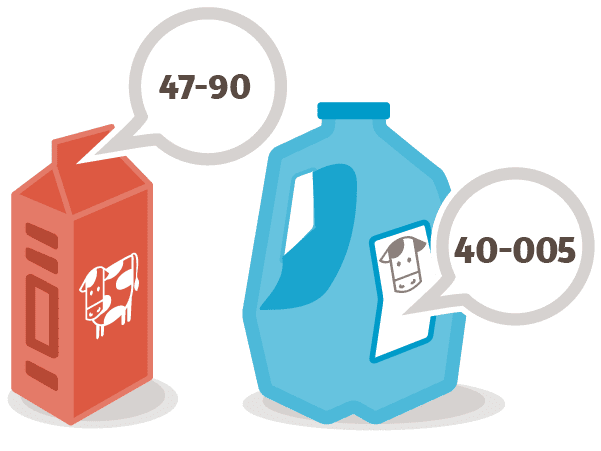 While you can enter the entire code at WhereIsMyMilkFrom.com to discover the name and exact location of the dairy plant that processed it, you should always remember the number "42." When the plant code begins with 42, it means your milk was processed in Pennsylvania.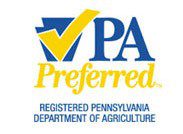 You can also look for the PA Preferred® logo. PA Preferred is Pennsylvania's official statewide branding program—run through the PA Department of Agriculture—that promotes food and other agricultural products grown and/or processed here. While it doesn't just apply to dairy items, all Pennsylvania milk and other dairy products will carry the PA Preferred logo on their packaging. Be on the lookout for it!
Kreider Farms is a Proud Pennsylvania Dairy Based in Lancaster County
When you purchase our Kreider Farms milk and ice cream products—whether traditional or lactose free varieties—you can be sure you're supporting an established PA dairy dedicated to excellence and farm-fresh "goodness that matters."
Don't hesitate to reach out with your questions about our products, our rich farming heritage, or to find out more about visiting our dairy farm in Manheim, PA. In fact, you can visit our "Cow Palace" and "Cow-rousel" on our award-winning Farm Tour to see where your milk comes from up close and in-person!
And, remember to look for our products in your favorite Central PA grocery stores and follow us on socials to stay connected!