November 2, 2020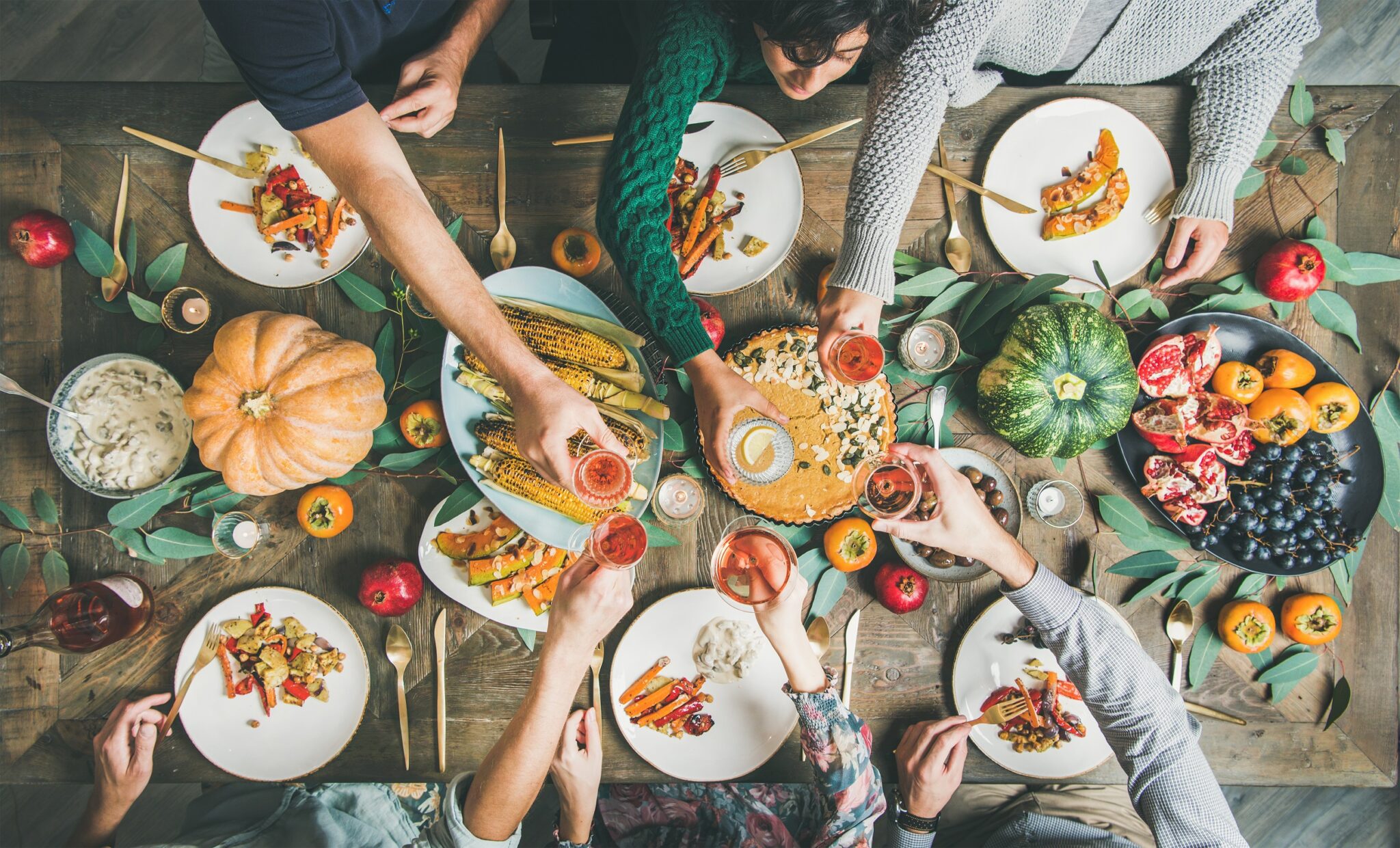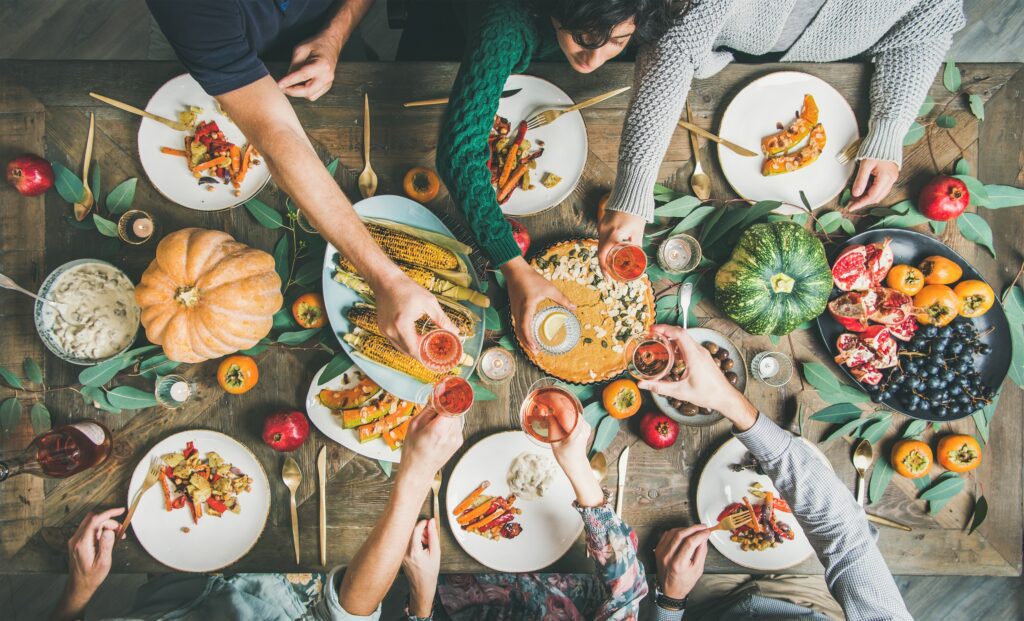 The Holiday season will be upon us and in full swing before we know it! Getting the whole family together, both generations old and young, is not something that we get to do often, but a time that we cherish when we can. For us, the holiday season is a time spent with family, friends and loved ones where we can reflect and be thankful for one another; looking back on old memories but making new ones along the way. Oh yeah, and it's also a time where we spend a majority of our days cooking, baking eating and feasting! While we all have those tried and true, family traditions and recipes that we make year after year, it's also fun to make new traditions with the next generation! Below we've compiled some of our family favorites that are tradition to have each year, but we also threw in some new recipes we've tried as well! We hope you'll let us be a part of your festivities this holiday season through one (or all) of these recipes below!
Grandma Kreider's "Special Corn"
Growing up, everyone loved going to Grandma's house. A holiday at Grandma's meant an entire day to play with the cousins but it also meant an entire day spent eating, snacking and reheating her homemade cooking! One of the dishes that she became quite "famous" for was her creamed baked corn, which we of course just called her "Special Corn." Our advice? If you do try her recipe below, you better make two batches because we promise it will be your new favorite too!
Ingredients (makes 1 large baking dish)
4 cups of grated corn (bonus points if its Lancaster County sweet corn)
1 tsp salt
1/8 tsp pepper
2 tbsp sugar
2 tbsp butter
3 tbsp flour
2 cups Kreider's Heavy Cream
Instructions
Grate corn and add salt, sugar, pepper, flour and melted butter into a bowl.
Add beaten eggs and heavy cream, mix thoroughly.
Pour into a greased baking dish and bake at 350°F for 35 minutes.
Ron's Rice Pudding
This simple but classic rice pudding recipe has been a lifetime favorite of Ron's. His mother and grandmother both used to make the recipe and when holiday season rolls around, we still whip up a batch for some good 'ole nostalgia.
Ingredients (makes 6 servings)
1 ½ cups flour
2-3 cups Kreider's whole milk
½ cup sugar
vanilla, cinnamon and brown sugar, to taste
Instructions
Combine flour and eggs with your hands until crumbly.
Heat milk and slowly stir in flour mixture and sugar, mixing continuously. We start with 2 cups of milk, but add more ad need for desired consistency.
Remove from heat and add desired amount of vanilla, cinnamon and brown sugar for flavor and sweetness. Enjoy warm off the stove or refrigerate and let cool for serving later.
Kyle's Favorite Stuffing
Stuffing can be a take it or leave it kind of thing, but the key to keeping Kyle's favorite stuffing moist and flavorful is a can of mushroom soup! This recipe is so good, even those of us that aren't "stuffing people" pile it onto our plates!
Ingredients (makes 1 large baking dish)
4-5 celery stalks
2 large onions, diced
3 sticks of butter
2 loaves of bread (we typically use sourdough, but any kind will do)
1 can mushroom soup
salt and pepper, to taste
Instructions
Melt butter over medium heat and add celery and onion. Reduce heat and sauté on low for 30 minutes.
Break or cut up bread and combine with soup, eggs and salt and pepper in a separate bowl.
Add celery mixture to bread and mix well. Add to a baking dish and bake at 350°F for 1 hour.
Hollee's Maple-Caraway Brussel Sprouts
Green bean casserole is great, but when we found this Maple-Caraway Brussel Sprouts recipe a few years ago, we've never looked back. The Caraway seeds add a nutty depth to the dish as they toast and infuse the butter, but the key to this dish is to make sure that you get the sprouts nice and crispy. After the dish is made, we pop them into the oven for some extra cook time until the guests arrive.
Ingredients (makes 6 servings)
1 ½ tbsp butter, divided
1 ½ tsp olive oil
1 tbsp fresh thyme
2 tsp caraway seeds
1 lb brussel sprouts
2 cups thinly sliced onion
6 cloves garlic
¼ cup pure maple syrup
2 tbsp sherry vinegar
1 tsp Dijon mustard
salt and pepper, to taste
Instructions
Heat 1 ½ tsp butter, oil, chopped thyme and caraway over medium-low heat stirring until the butter starts to foam.
Increase heat to medium-high and add cleaned and halves brussel sprouts, cooking until browned and tender. Remove from pan.
Add onion and sliced garlic to the same pan and sauté for about 6 minutes.
Return brussel sprouts to pan and add maple syrup, vinegar, mustard and salt, stirring until well combined.
Remove from heat, add remaining butter and sprinkle with pepper. If your guests haven't arrived yet, transfer the sprouts to a baking sheet or oven safe pan and roast at 350°F until ready to be served.
Mason Jar Ice Cream
This is a new one for us but was featured in the New York Times and we had to give it a try! While there is some prep and freezing time involved, it makes for the perfect "before dinner" activity for the kids and by the time all the eating and playing is through, it will be time to eat! The best part? You can make this totally customizable with your favorite colors, flavors, and toppings!
Ingredients (makes 1, 16oz mason jar)
1 cup Kreider's Heavy Cream
1 ½ tbsp sugar
1 ½ tsp vanilla extract
Pinch of salt
Instructions
Add heavy cream, sugar, vanilla and salt into mason jar.
Screw on lid tightly and shake until the cream thickens and doubles in size (approximately 5 minutes.)
Unscrew the lid and mix in your favorite toppings. Use your imagination!
Reseal jar and freeze for at least 3 hours.
TIP: the mason jars are perfect for a single serve, eat right out of the jar style eating. Making a larger batch or want to share? Pour the ice cream into a loaf pan lined with parchment paper before freezing for easier dipping!
Uncle Jim's Chess Pie
While the traditional Apple and Pumpkin pies are always present at our holiday gatherings, Uncle Jim always brings my personal favorite, Chess pie all the way from his Tennessee bakery, Merridee's. A southern tradition we've brought to the north, the name "Chess Pie" apparently originates from the saying "Oh, it's jus' pie." Made of primarily eggs and sugar, the sweet, custardy pie is incomparable to anything else you've had before, trust us on this one.
Ingredients (makes 1 pie)
4oz melted butter
1 ¾ cups sugar
2 ¾ tsp flour
1 tsp vinegar
1tsp vanilla
1 frozen pie crust
Instructions
Combine sugar and flour, then add melted butter and mix well.
Whisk eggs, vinegar and vanilla in a separate bowl before adding to butter mixture and mixing until well incorporated.
Pour into pie shell and bake at 375°F for 45 minutes or until golden brown and set.
Ice Cream Crème Brûlée
While Crème Brûlée is traditionally saved for a special occasion or fancy evening out, we found a recipe that's super easy and fun for the holidays. With only three ingredients, this recipe utilized two of our favorite ingredients: eggs and ice cream! You can also easily customize this recipe by switching up the ice cream flavor, to keep with the seasonal spirit, we made ours with our creamy and delicious Pumpkin Pie ice cream!
Ingredients (makes 1 serving)
½ cup Kreider's Pumpkin Pie ice cream
1 tbsp sugar
Instructions
Melt ice cream in the microwave for about 30 seconds or until completely melted. Let cool completely, about 5 minutes.
Once cooled, add in the egg and whisk until thoroughly combined. Pour into ramekin.
Place the ramekin into a baking dish filled with water roughly halfway up the sides of the ramekin. Bake at 325°F for 45 minutes or until the crème brûlée is set and remove from pan, allowing to cool at room temperature. Refrigerate for at least 2 hours before serving.
Before serving, sprinkle sugar on top and broil until melted and caramelized.