April 5, 2021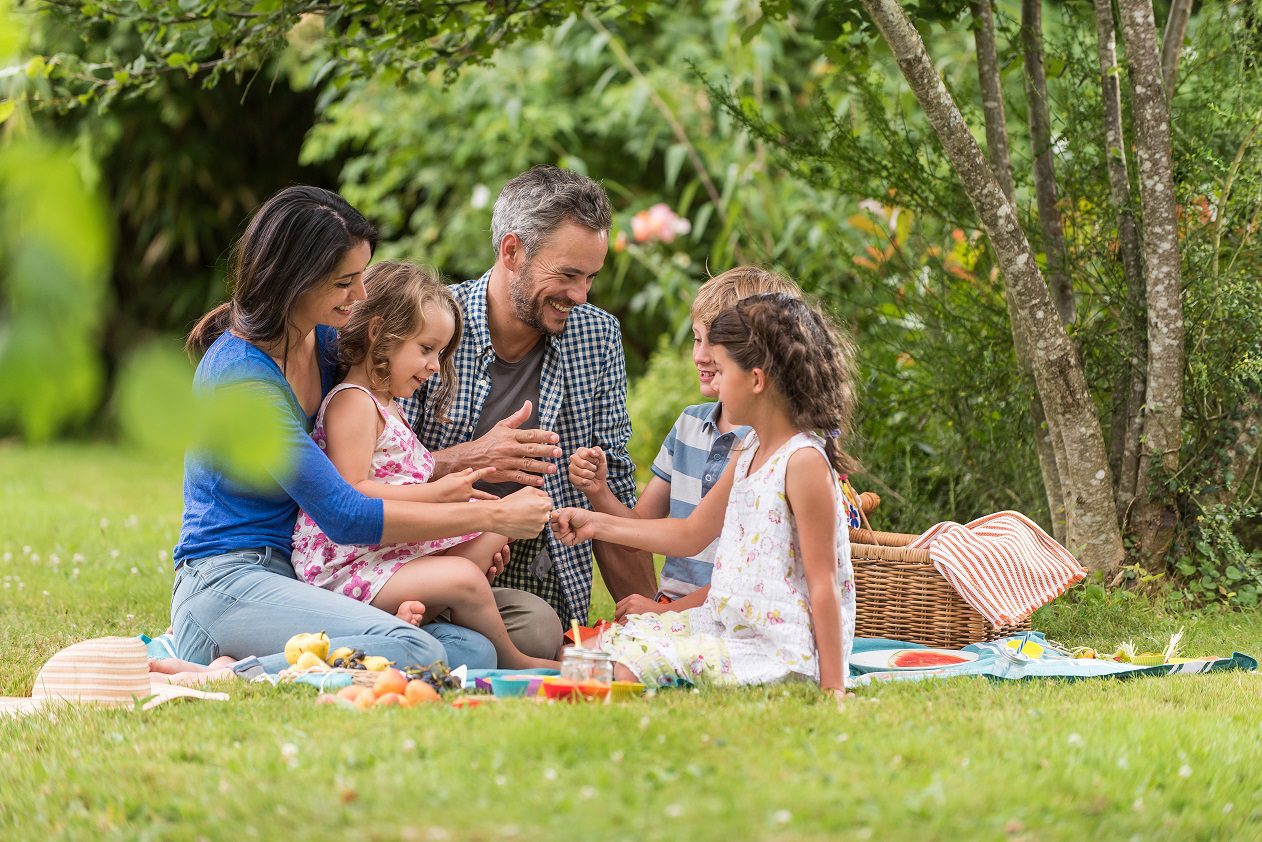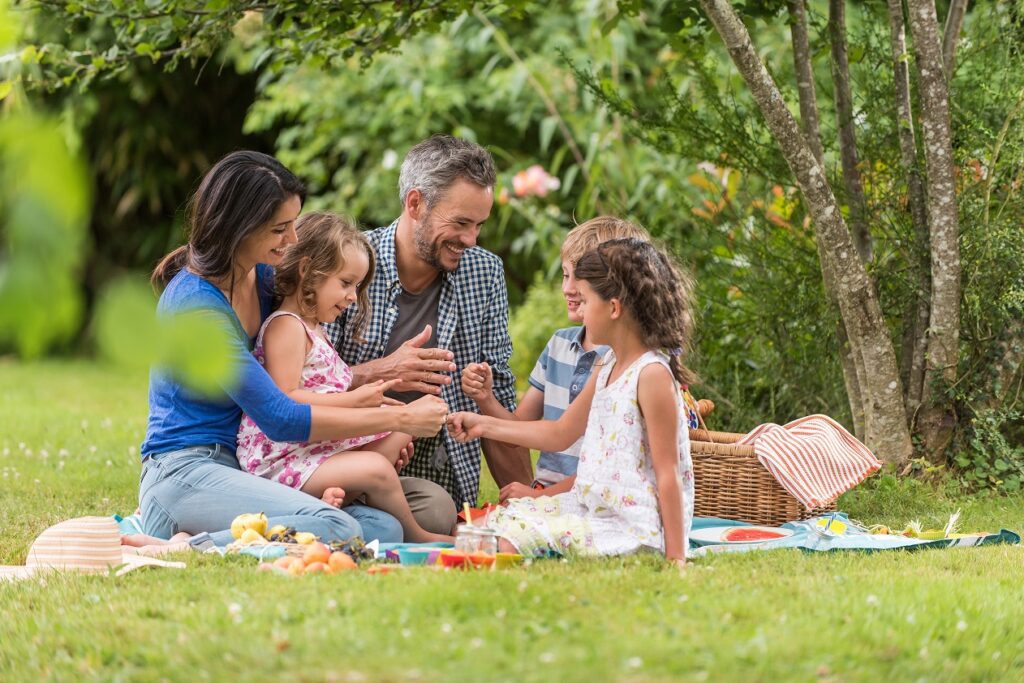 As the weather starts to turn, we're all itching to get outside and enjoy the warmth! What better way to spend a sunny spring day than to pack a picnic and enjoy a lunch with friends or family. As the farmers we are, we always try to opt for egg-based recipes that transport easily and pack a punch with the protein, keeping us full and satisfied.
With 6 grams of protein per large egg and all nine-essential amino-acids, eggs are truly a protein powerhouse. It's even been shown that eating meals with a high protein content (like eggs) can help build and maintain muscle tissue in adults. Thinking about skimping on the yolk, think again. Did you know that nearly half of an egg's protein is contained in the yolk? So make sure to use the whole egg to get the most benefits!
We typically only think of eggs as a breakfast food, but they are capable of so much more! Below we've compiled seven great egg recipes to try for your next picnic outing!
Picnic Egg Salad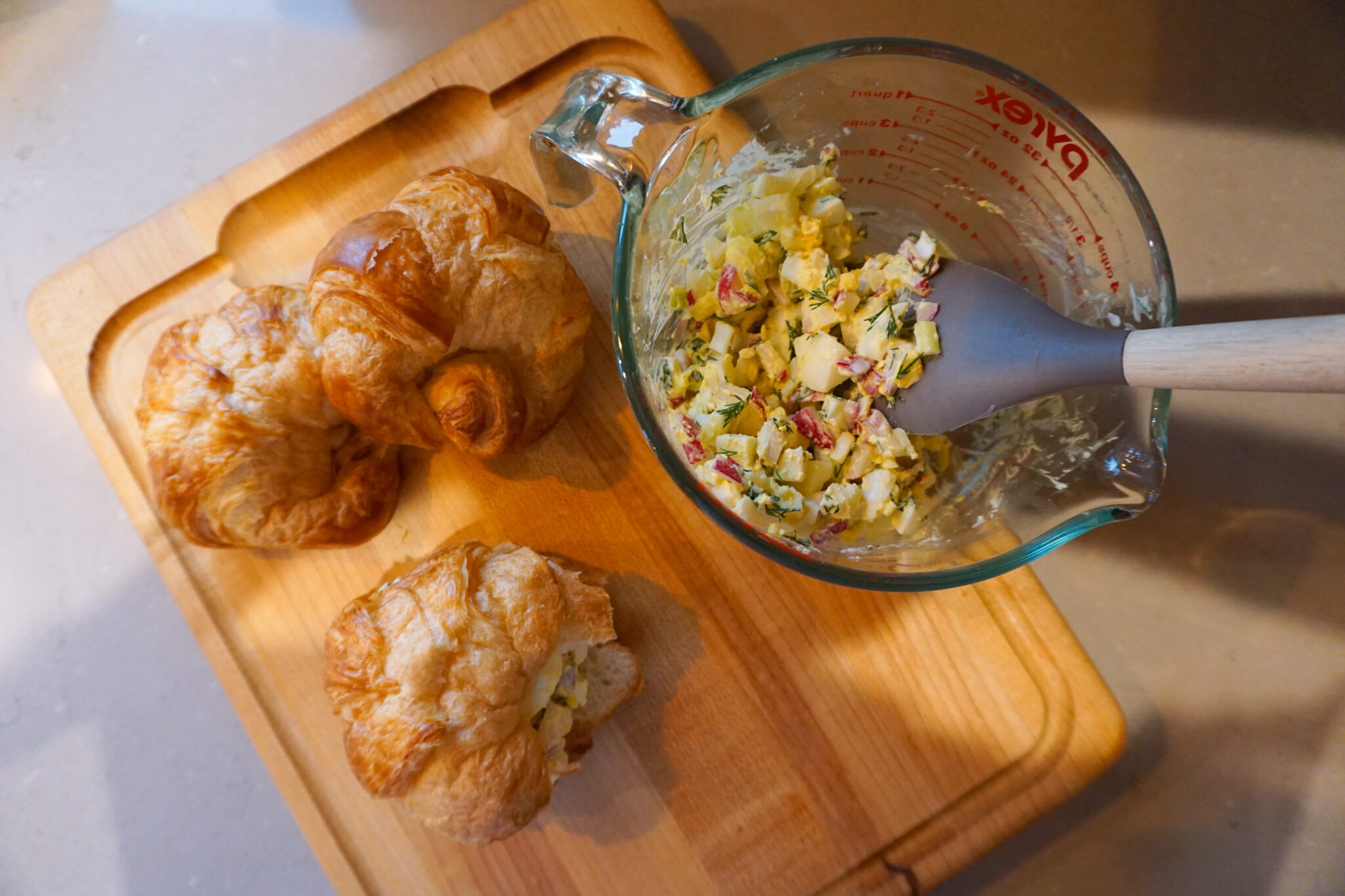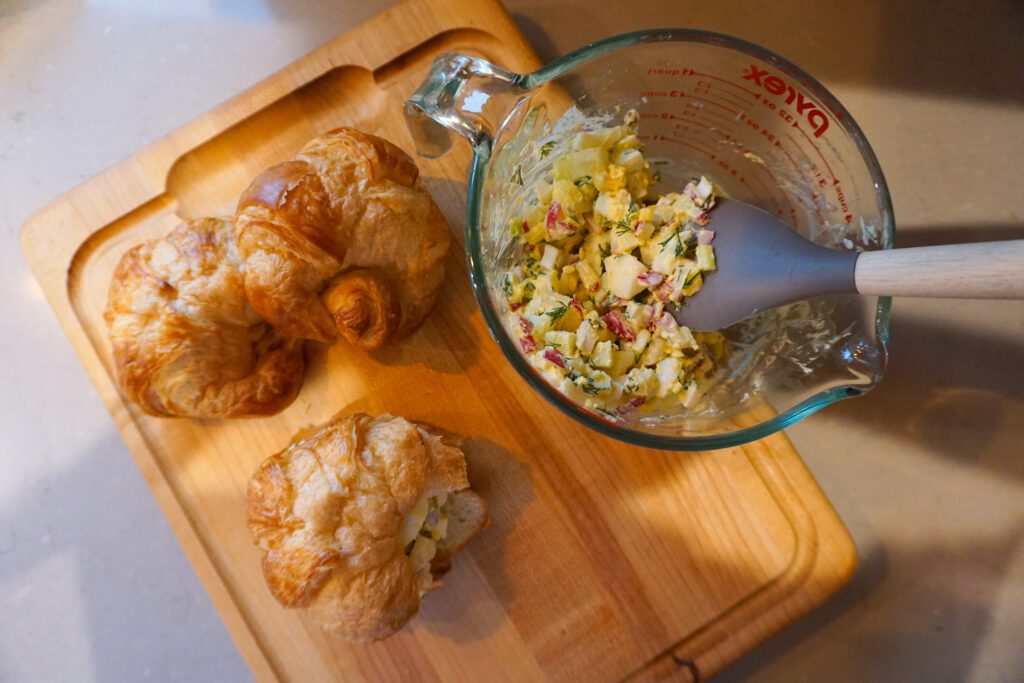 Starting with a classic, this egg salad recipe is a favorite and only takes about 15 minutes to whip up! We like this classic served up on a buttery and flakey croissant, but it's also great served on a baguette or in a wrap. Worried about your bread getting soggy on the way? Pack your salad separately and assemble your sandwiches when you arrive!
Ingredients (makes 6 sandwiches)
6 hard boiled eggs, peeled and chopped
3 tbsp mayonnaise
2 tbsp minced radish
1 tbsp minced dill
1 tsp minced scallion
1/2 tsp salt
croissants, for serving
Instructions
Combine eggs, mayonnaise, radish, fill, scallion and salt.
To serve, spread 2 heaping tablespoons of egg salad into each croissant.
Egg Stuffed Muffins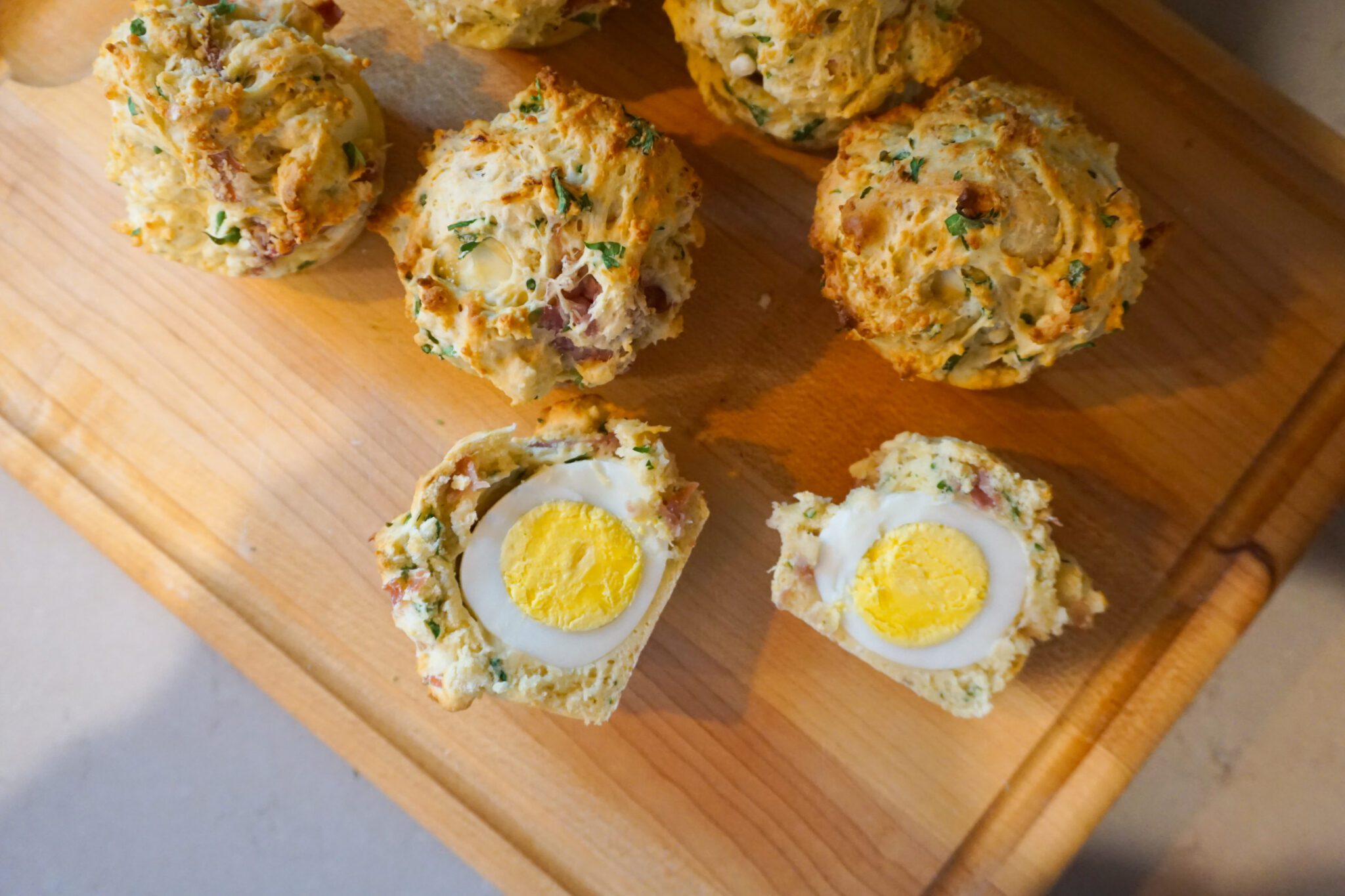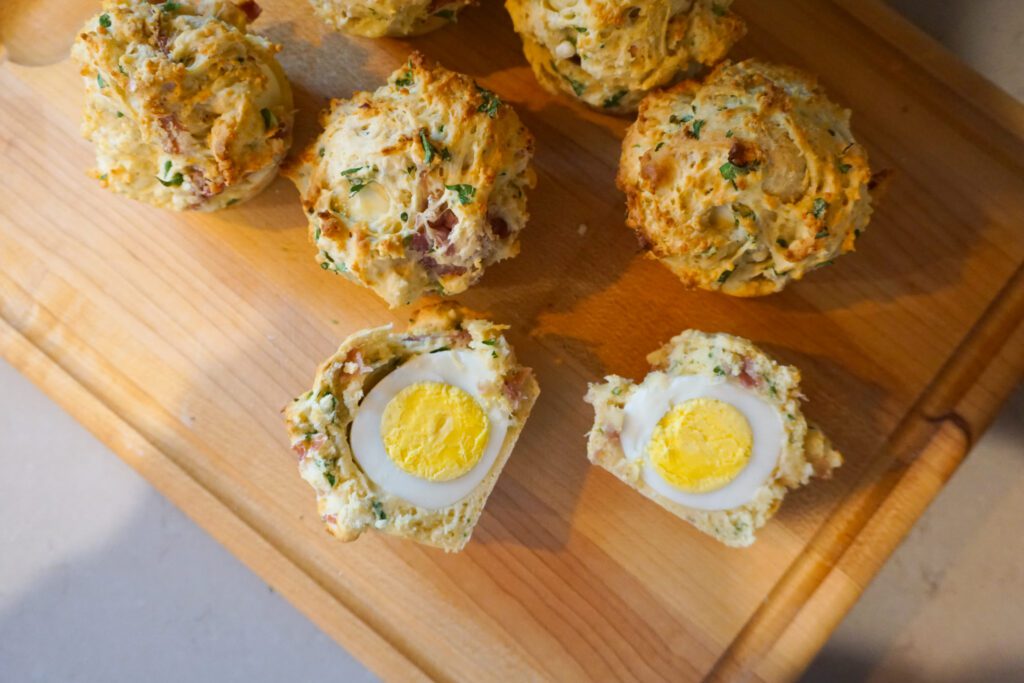 Everyone loves muffins, but how about one with a full hard-boiled egg inside! If you don't feel like dealing with the sandwich making, and keeping ingredients separate to avoid a soggy mess, these portable and packable Egg Stuffed Muffins are for you! Oh, and if you like these, you should give these Egg Cheddar Biscuits a try too!
Ingredients (makes 12 muffins)
12 hard boiled eggs, cooked and peeled
5 tbsp vegetable oil
2 tbsp butter, melted and cooled
1 large egg
1 cup buttermilk
2 cups flour
1 tsp baking powder
1 tsp baking soda
1 cup grated parmesan cheese
1/4 tsp salt
1/4 tsp garlic salt
parsley, roughly chopped
6 slices prosciutto, chopped
Instructions
Add oil, melted butter, single egg and buttermilk to a bowl and mix.
Mix in flour, baking powder, baking soda, cheese, salt, garlic salt, parsley and prosciutto until just combined.
In a greased muffin tin, add one tablespoon to each cup. Add in your hard boiled eggs, and top with remaining muffin mixture, molding it around the egg with a spoon.
Sprinkle each muffin with additional cheese if desired, and bake at 400°F for 5 minutes. Turn down heat to 350°F and bake an additional 12 minutes or until tops are golden brown.
Cobb Egg Salad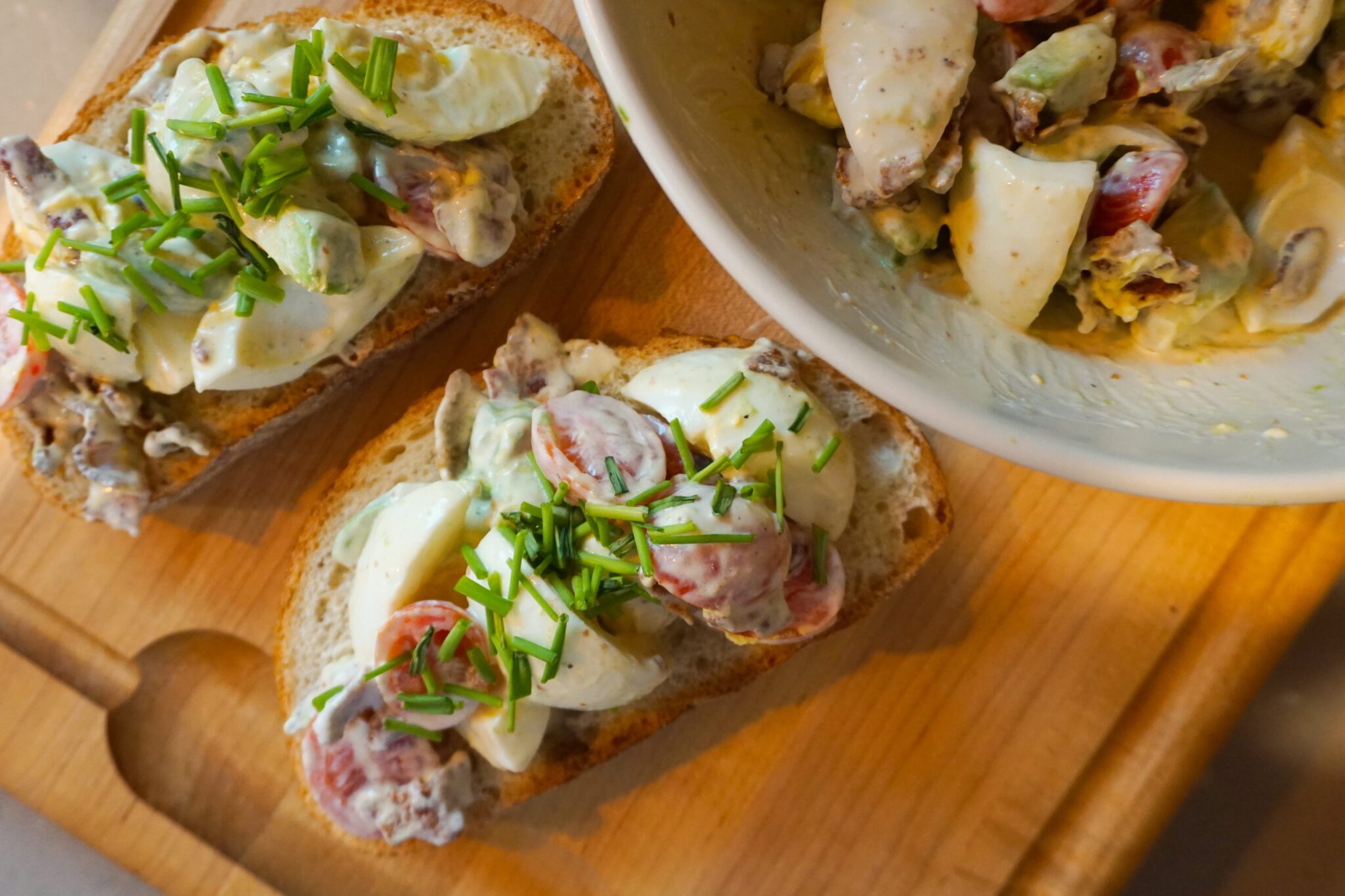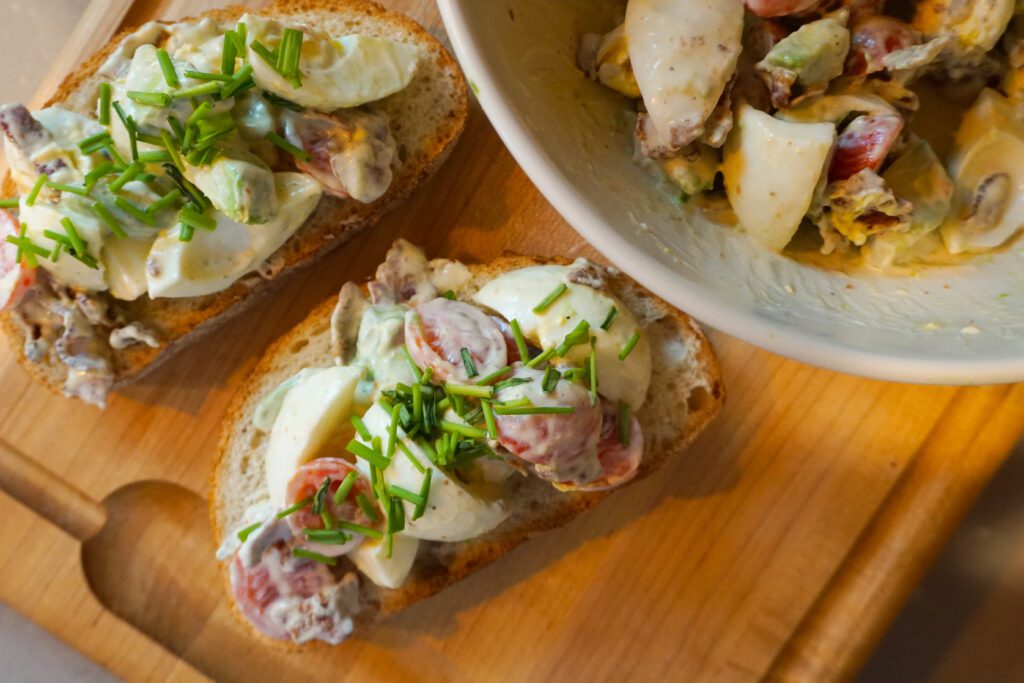 Yeah, egg salad is good, but add in some bacon and avocado and you've got something that's great! You could call this a Cobb Egg Salad or a decadent avocado toast with a twist. Either way, this concoction is great on some crisp, toasted sourdough and can be whipped up in just 20 minutes. You can also pack separately and serve with crostini for smaller servings.
Ingredients (makes 6)
8 hard boiled eggs, cut into 8 pieces
3 tbsp mayonnaise
3 tbsp Greek yogurt
2 tbsp red wine vinegar
salt and pepper, to taste
8 strips bacon, cooked and crumbled
1 avocado, thinly sliced
1/2 cup crumbled blue cheese
1/2 cup cherry tomatoes, halved
2 tbsp chopped chives
Instructions
For your dressing, combine mayonnaise, yogurt and red wine vinegar in a small bowl. Season with salt and pepper.
In a large serving bowl, gently mix eggs, bacon, avocado, blue cheese and tomatoes. Gradually fold in dressing until lightly coated, season with salt and pepper.
To serve, spoon salad onto sourdough or crostini and garnish with chives and additional bacon, blue cheese or tomatoes as desired.
Avocado Stuffed Deviled Eggs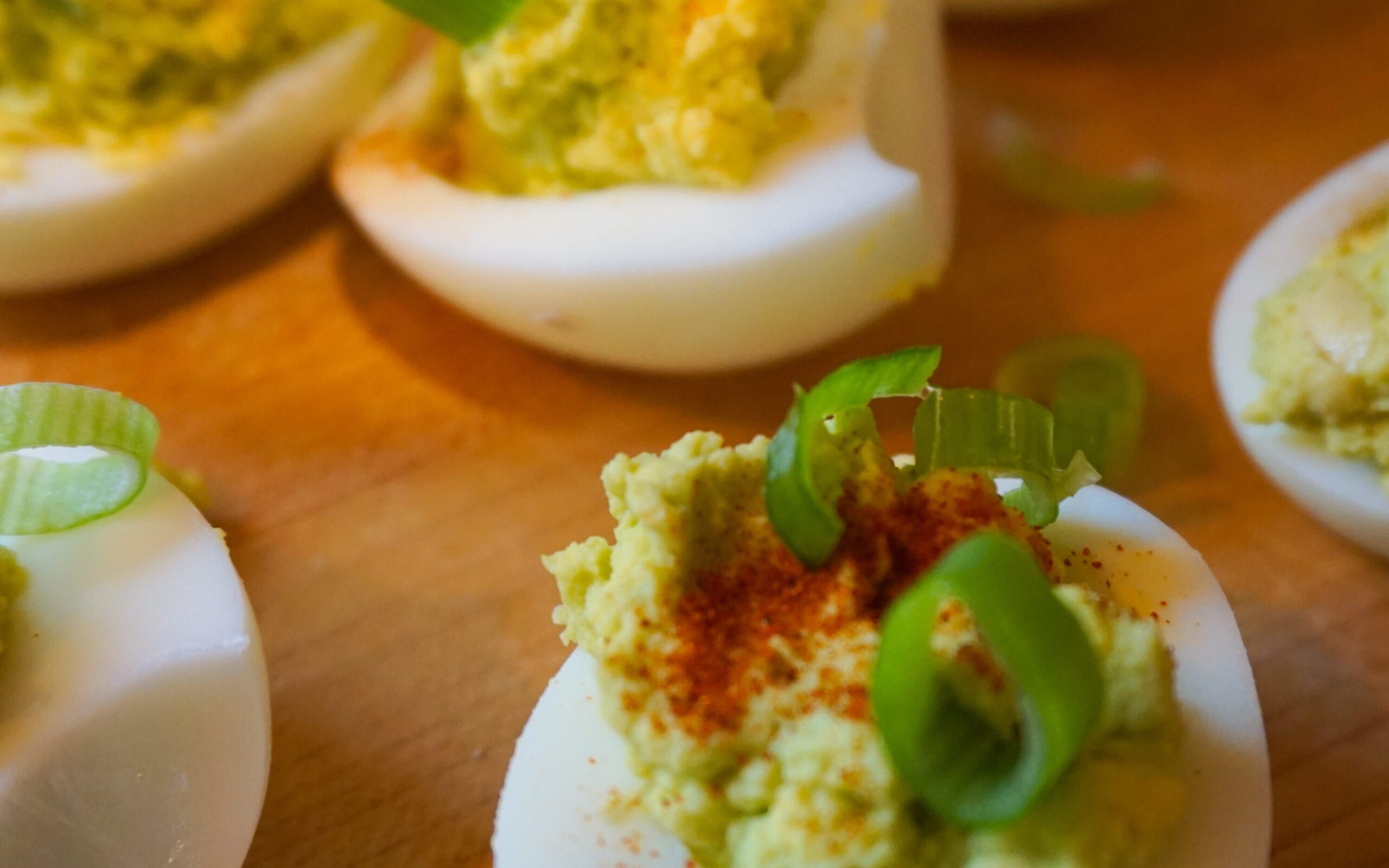 Deviled eggs have always been a spring and summer party and picnic staple, but these colorful, green hued deviled eggs give "green eggs and ham" a new meaning!
Ingredients (makes 12)
6 hard boiled egg, peeled and halved
1/2 avocado, mashed
1/2 tsp lemon juice
1 tbsp Dijon mustard
1 garlic clove, minced
1/2 tsp salt
1 tsp smoked paprika
1/4 cup green onion, chopped
Instructions
Carefully remove egg yolks and set aside egg halves.
Combine yolks, avocado lemon juice, mustard, garlic and salt and mash until smooth.
Using a spoon or piping bag, fill each egg half and garnish with paprika and green onion.
Smoked Salmon Egg Salad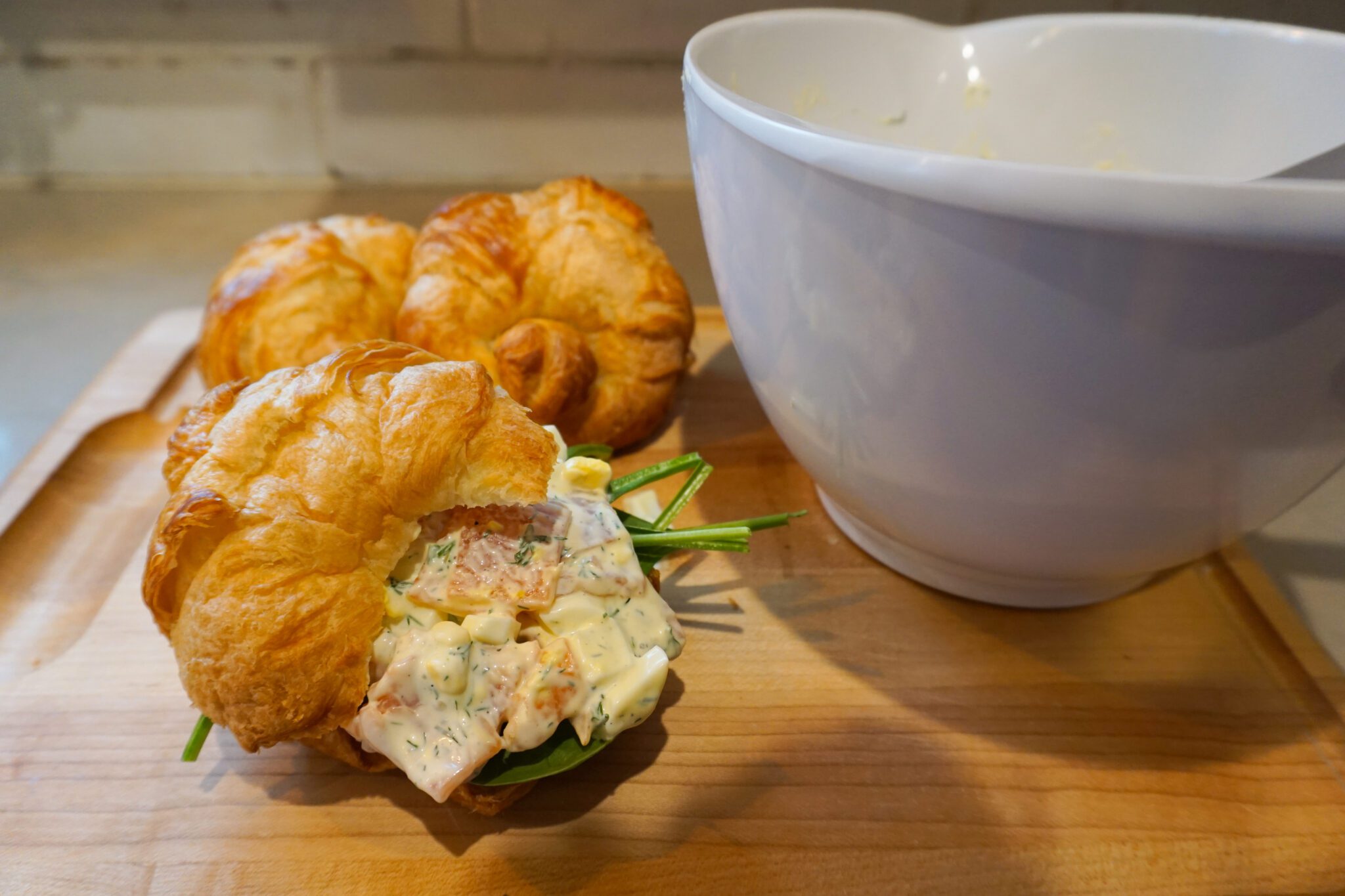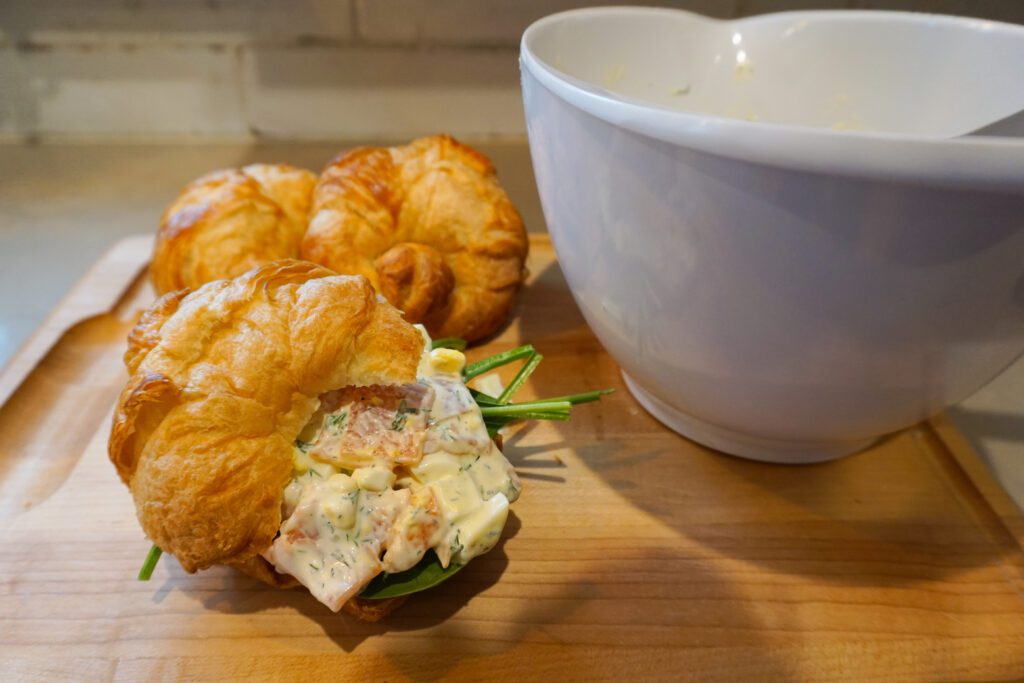 This "grown up" and sophisticated twist on egg salad has an added smoky flavor from the salmon. May not be the best option for kids, but for an adult picnic date night, this recipe is sure to impress.
Ingredients (makes 6 sandwiches)
6 hard boiled eggs, peeled and chopped
3/4 cup mayonnaise
1 tsp dill
1/2 tsp lemon juice
1/4 tsp salt
1/8 tsp pepper
4 oz smoked salmon, chopped
6 croissants, for serving
1 1/2 cup baby spinach, for serving
Instructions
In a large bowl, combine mayonnaise, dill, lemon juice, salt and pepper. Gently stir in eggs and salmon.
To serve, spoon 2 or 3 tablespoons onto the bottom of each croissant and top with spinach.
Scotch Eggs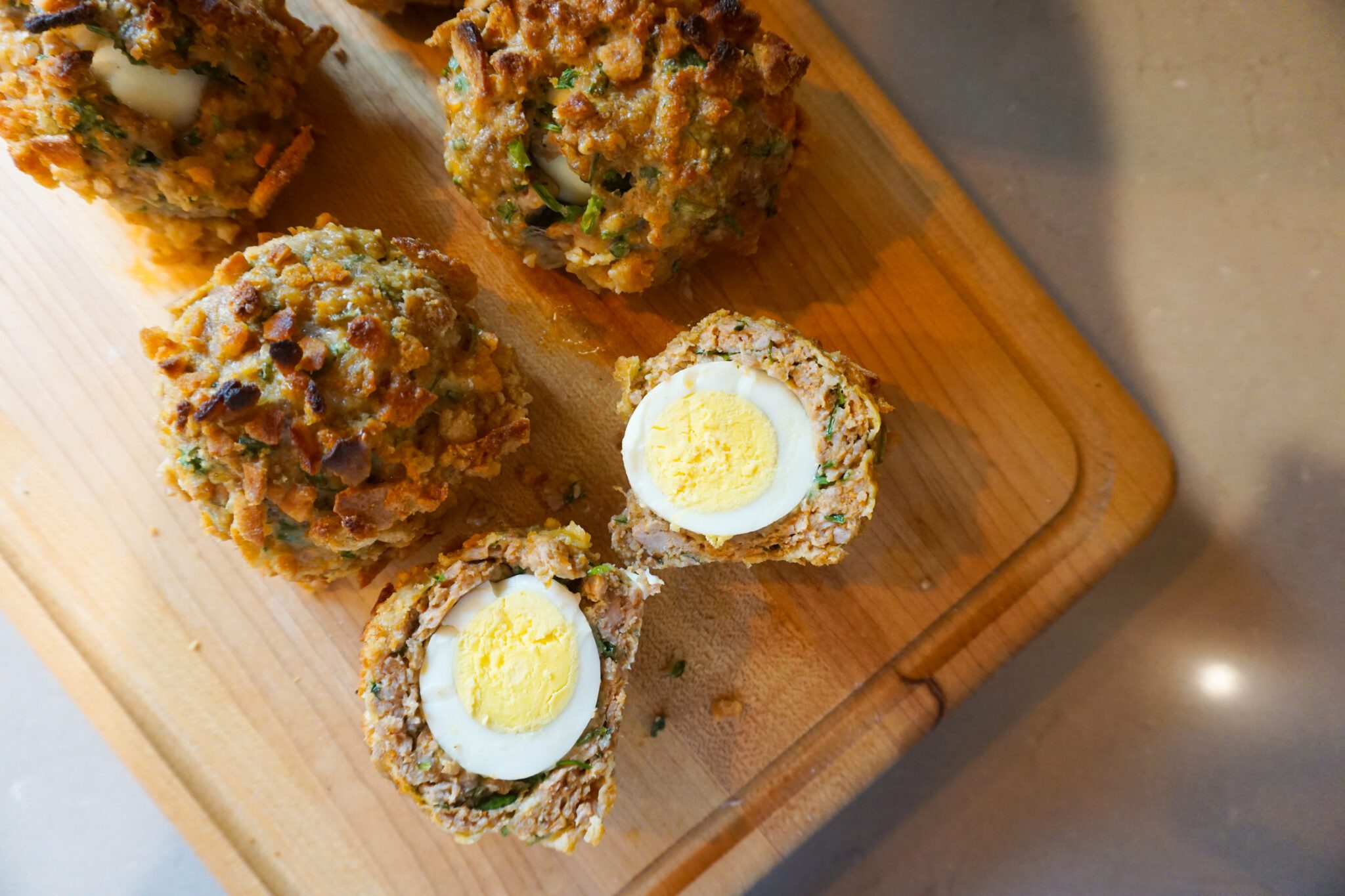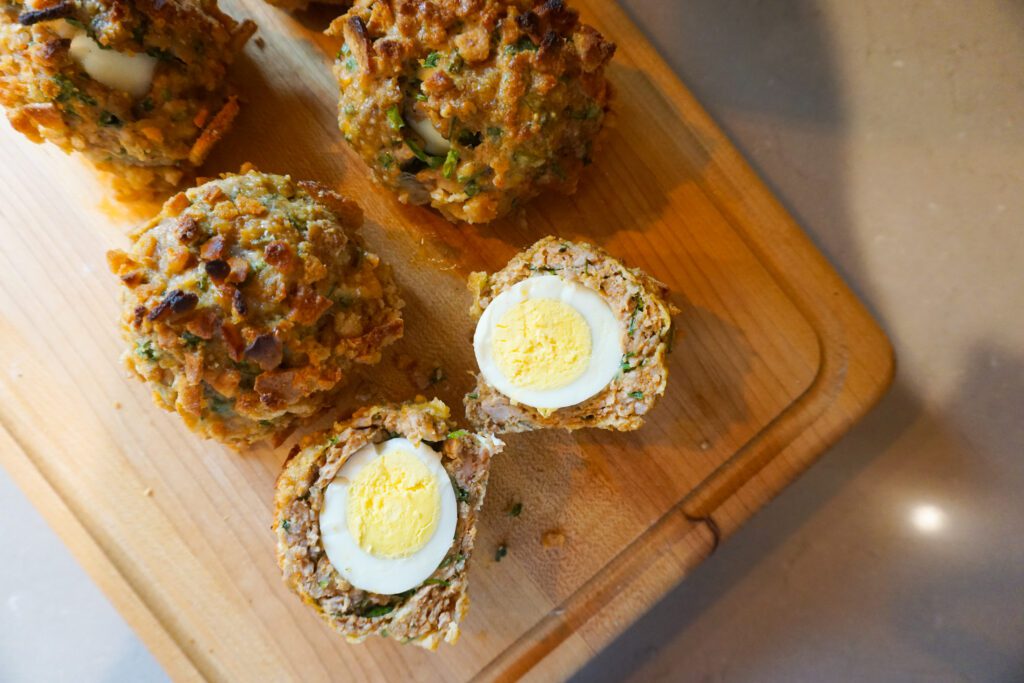 This English favorite really packs in the protein taking a hard boiled egg, wrapping it in sausage, coating it in breadcrumbs and frying to savory deliciousness. With around 28 grams per serving these are great both hot or cold and perfect for packing along on your day of picnicking!
Ingredients (makes 8)
8 hard boiled eggs, peeled
2 large eggs, beaten
8 sausages
fresh cives
fresh parsley
1 tsp nutmeg
1 tbsp mustard
salt and pepper, to taste
flour
3/4 cup breadcrumbs
Instructions
Remove sausage from casings and combine with fresh herbs, grated nutmeg, mustard, salt and pepper. Divide into 8 balls.
With floured hands, flatten sausage balls into oval shapes.
Take hard boiled eggs and roll in flour before placing into the middle of the sausage patty. Gently shape the meat around the egg, molding with your hand until sealed.
After all 8 eggs are assembled, roll the meat covered eggs in flour, dip into beaten eggs and finally cover in breadcrumbs. Re-dip in eggs and breadcrumbs a second time for a crisp coating.
Bake at 350°F for 30-45 minutes or until fully cooked through. Once cooled, slice and serve.
Japanese Egg Salad Sandwiches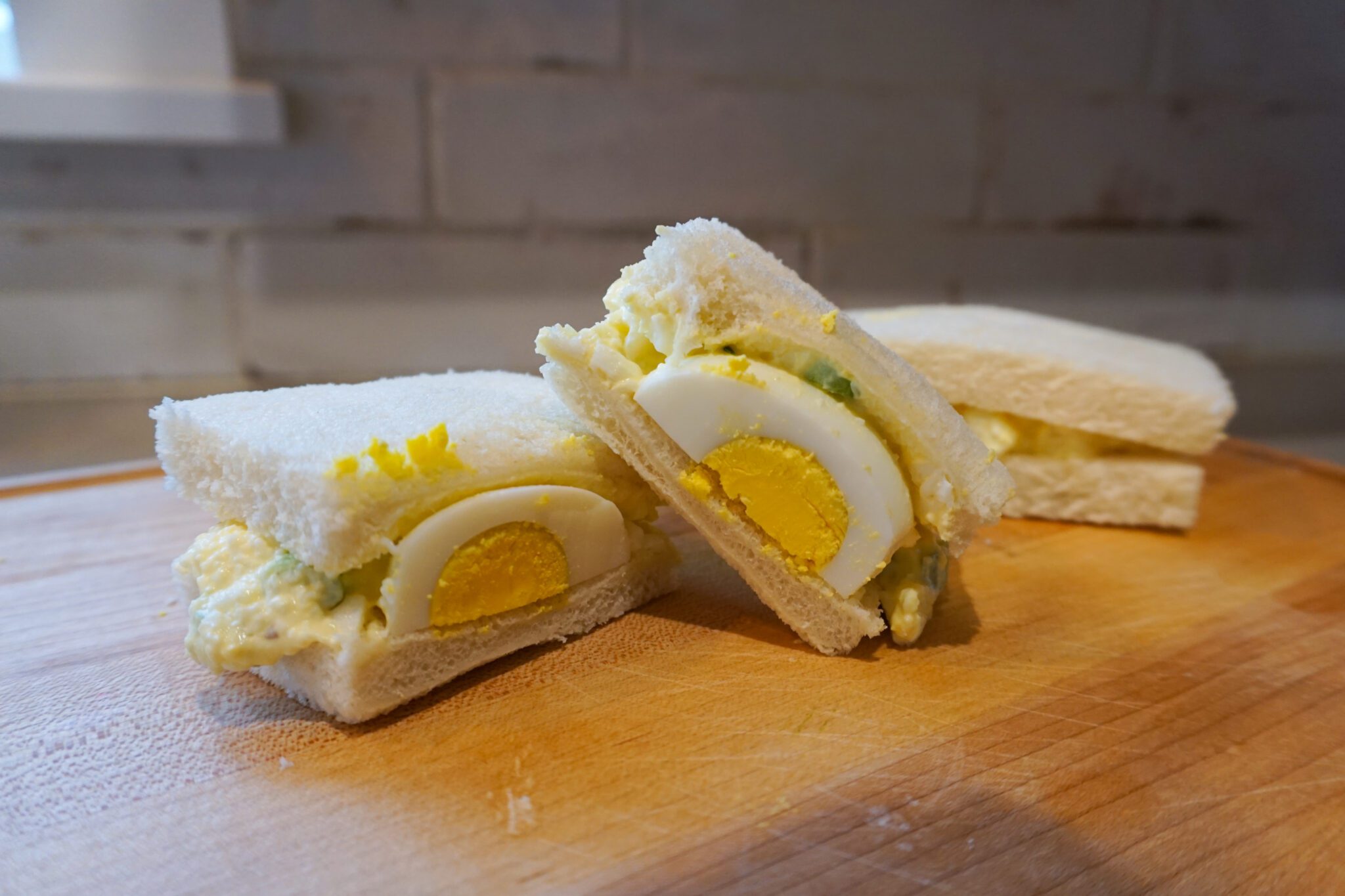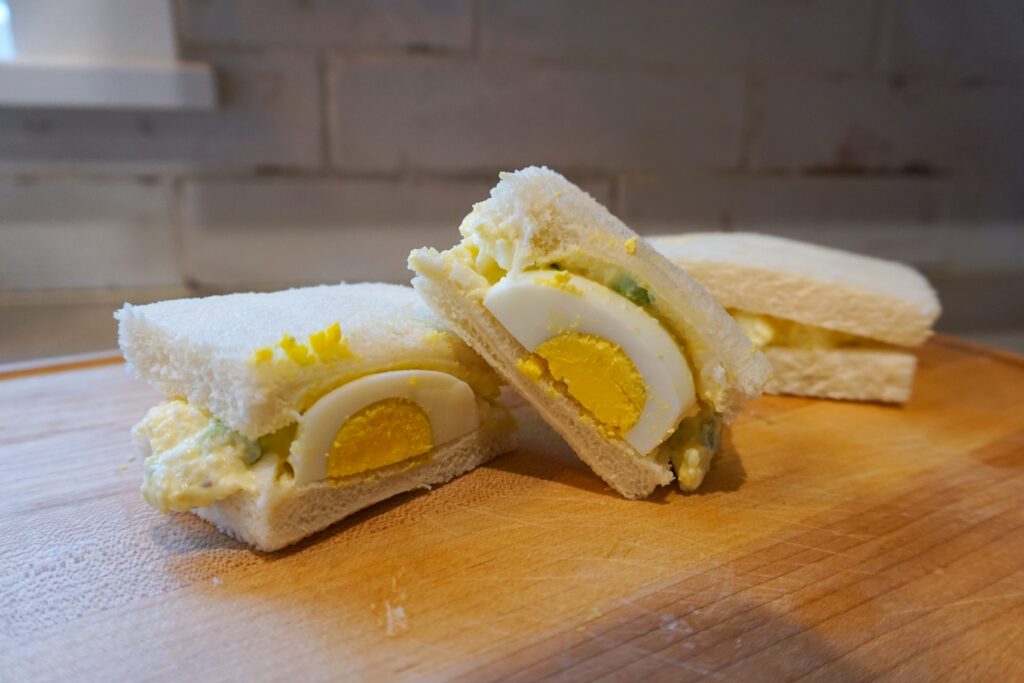 Our final recipe is yet another egg salad recipe, but this Japanese style egg salad is soft and fluffy and something kids are sure to enjoy! Typically served on fluffy white bread (without the crusts of course,) these adorable little sandwiches are commonly found across convenient stores in Japan. The key to this salad is making sure your eggs are really blended into a smooth consistency.
Ingredients (makes 4 sandwiches)
8 hard boiled eggs, peeled
6 tsp kewpie mayonnaise
salt and pepper, to taste
2 scallions
8 slices soft, white bread, crusts removed
Instructions
Add eggs and mayonnaise into a food processor and blend until desired consistency is reached. The smoother and fluffier you want your egg salad, the longer you should blend. Fold in scallions if desired.
To assemble, place half a hard boiled boiled egg into bread before covering with egg salad filling, top with another bread slice and enjoy!
Share your picnic adventures with us this Spring by tagging @kreiderfarms on Facebook and Instagram.