We know, we know. S'mores? Aren't they usually a summer staple? Yes, but there's just something about a cold, Winter night, huddled by the fireplace, and making some good 'ole s'mores with friends and family. No fireplace? No problem, you can toast your marshmallows in the microwave or even look into a small tabletop fire pit. Plus, we tend to think that Winter is the best 'milk and cookies' season since freshly baked, right out-of-the-oven cookies tend to warm the soul. Bonus points if you're dipping and sipping with farm fresh Kreider milk! So, in the spirit of things, we put together five new ways to try out s'mores this Winter season. Try one or try them all and let us know what you think: Summer S'mores or Winter S'mores? Which one takes the cake?
Winter S'mores Reinvented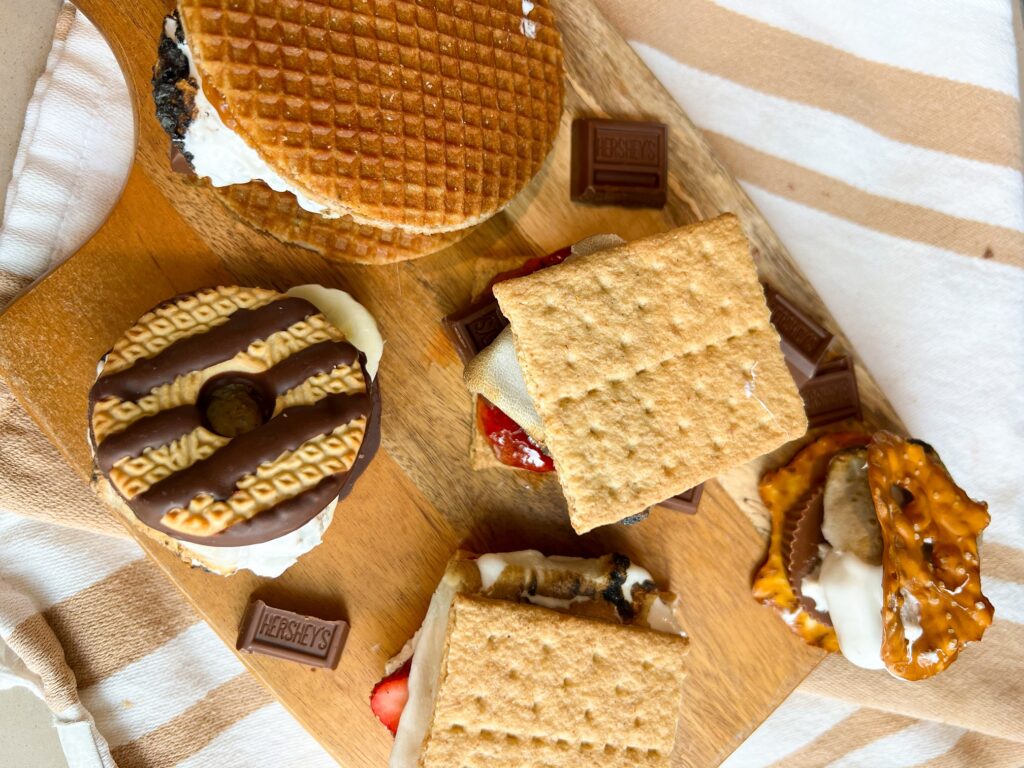 Graham crackers, marshmallows and chocolate are the ultimate classic, some may say it's unbeatable. But these five new combinations may just give the classic a run for its money. Layering in additional fruits or toppings to your s'mores completely changes the game!
Ingredients
For Strawberry Cheesecake S'mores:
graham crackers
marshmallows
cream cheese
strawberries
For Peanut Butter Pretzel S'mores:
pretzel crisps
marshmallows
peanut butter cups
For Chocolate Covered Raspberry S'mores:
chocolate graham crackers
marshmallows
chocolate
raspberry spread
raspberries
For Toasted Banana S'mores:
fudge striped cookies
marshmallows
bananas
For Caramel S'mores:
strooplewafels
marshmallows
chocolate
Instructions
For all S'mores: toast marshmallows to preferred toastiness and sandwich with toppings between designated cookies, crackers or crisps.
Snickerdoodle S'mookies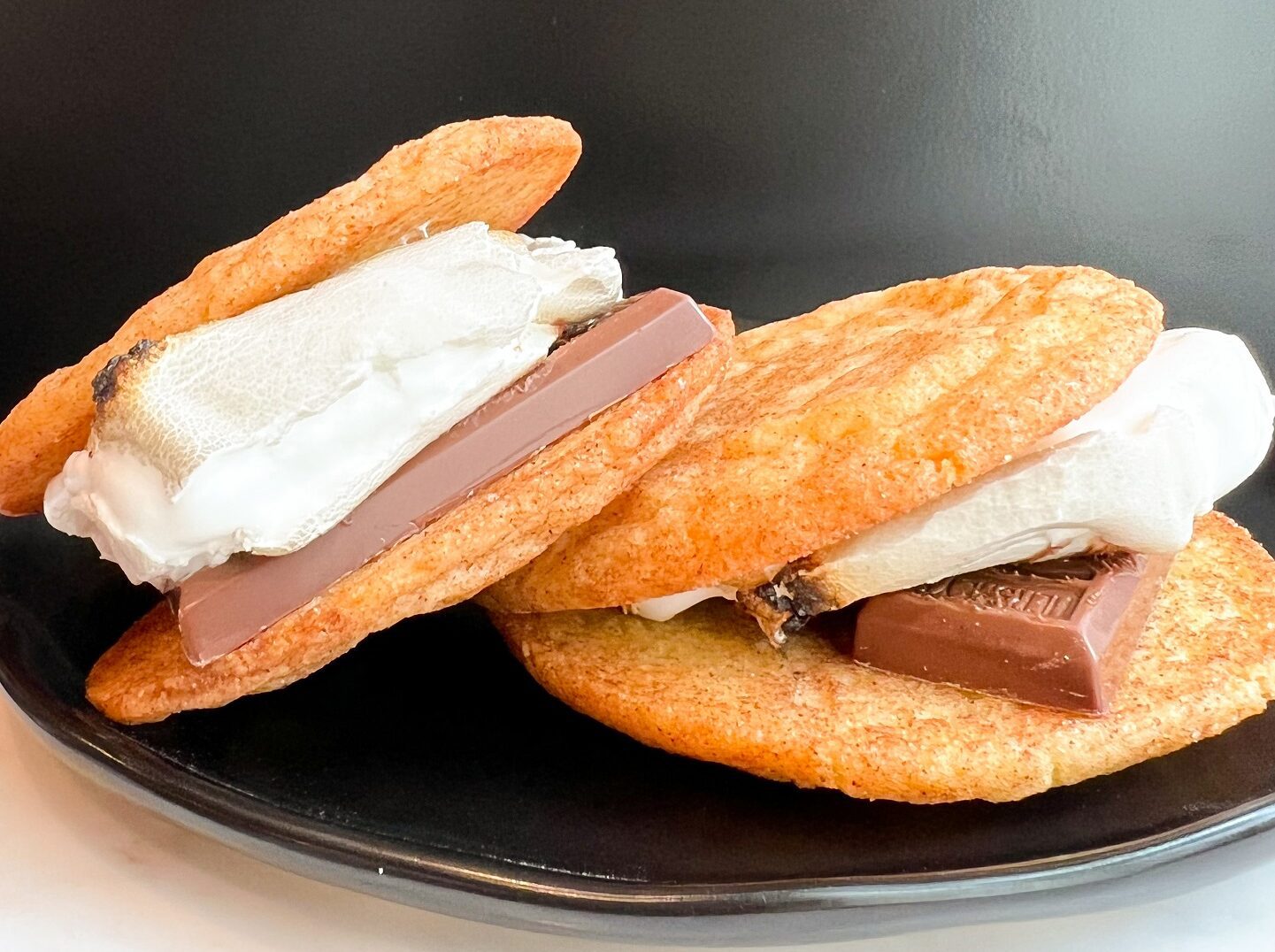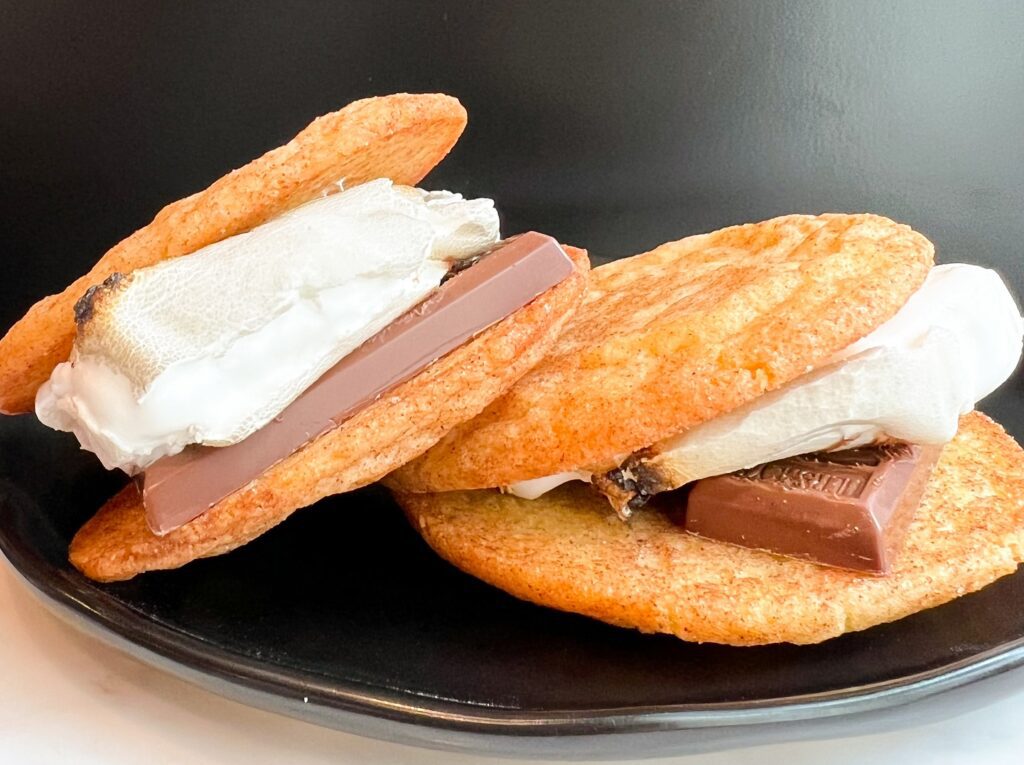 When s'mores meets cookie, I guess you get a s'mookie. Believe us when we say that simply substituting cookies for your traditional graham crackers totally changes the s'mores game. We opted for snickerdoodles here, but you would use chocolate chip cookies, sugar cookies, or whichever kind of cookie your heart desires. Even better if the cookies are freshly baked, to get all those Winter s'mores feels.
Ingredients
freshly baked snickerdoodle cookies
marshmallows
chocolate
Instructions
Sandwich a toasted marshmallow and chocolate between two warm snickerdoodle cookies.
S'mores Cookies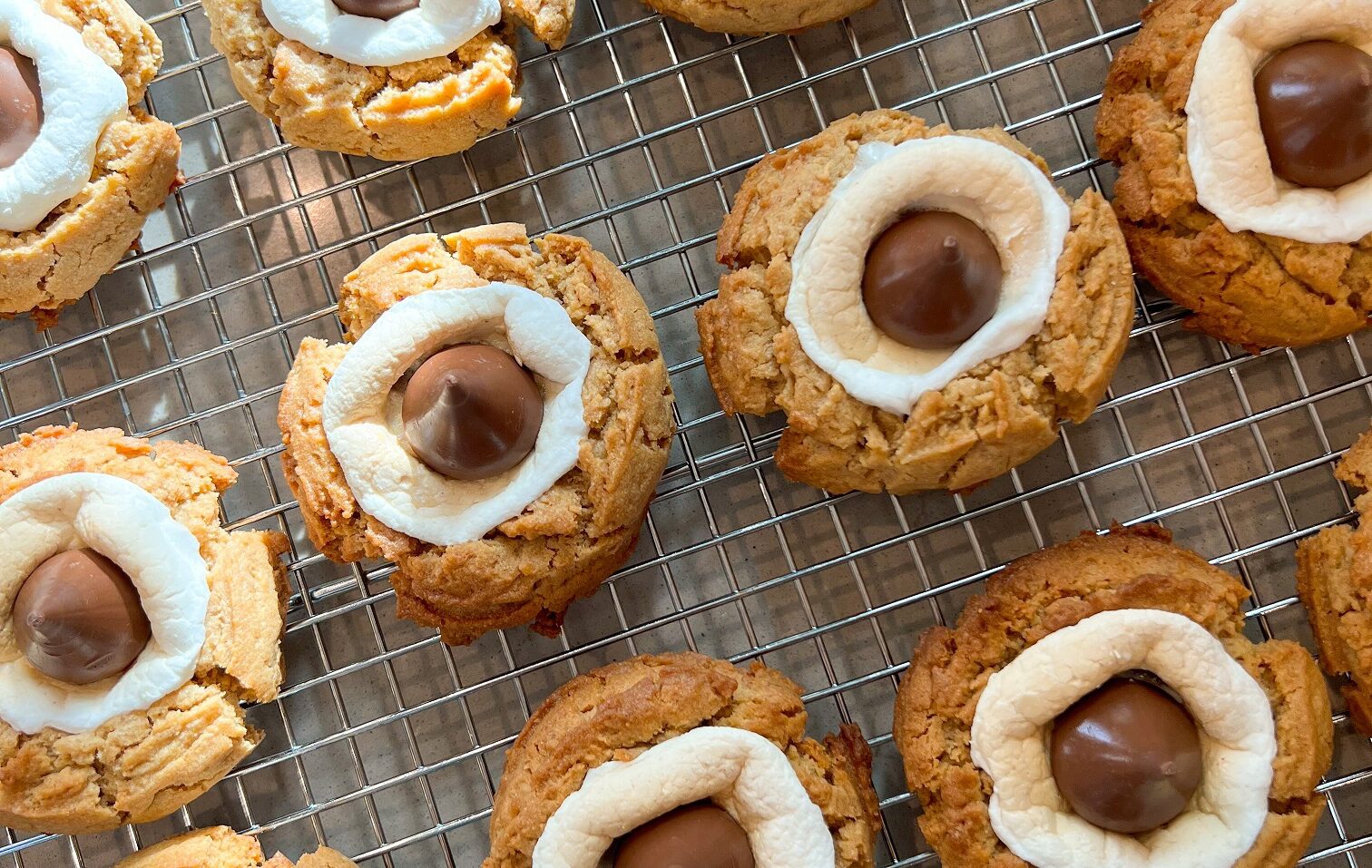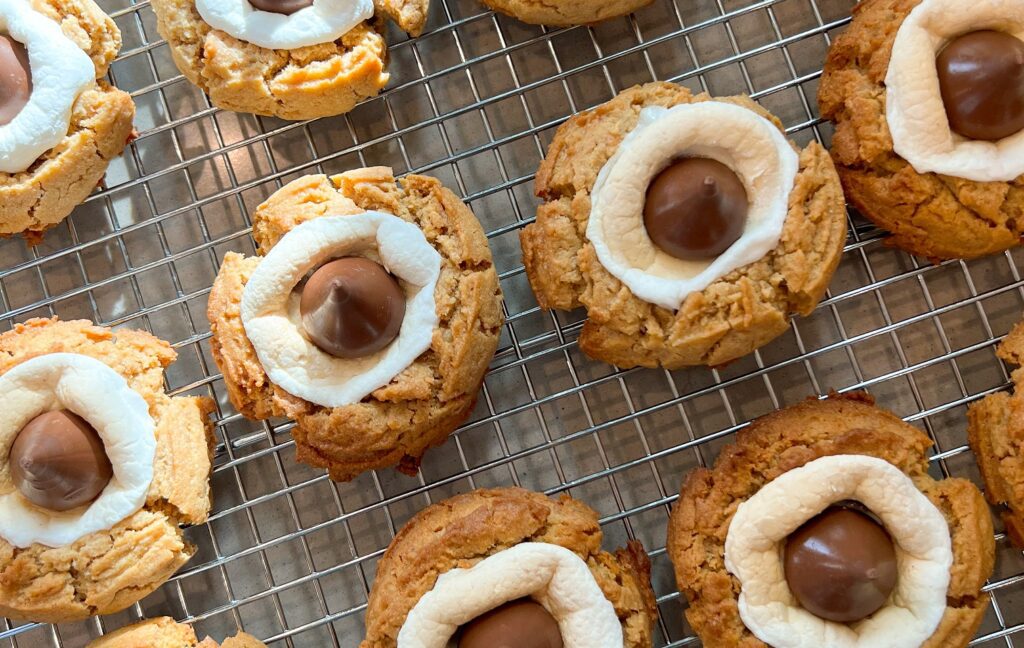 If you're impatient like us, it's hard to wait your turn in the roasting marshmallows line when we're taking s'mores. These cookies solve all those problems by making a whole sheet of s'mores cookies at once so everyone can enjoy one [or several] at the same time. Ps. These are extra good with a glass of Kreider milk 😉
Ingredients
1 cup flour
¾ cup graham cracker, finely crushed
½ tsp baking soda
½ tsp salt
½ cup butter, softened
½ cup peanut butter
½ cup sugar
½ cup brown sugar
1 egg
1 tsp vanilla
24 large marshmallows
48 chocolate kisses
Instructions
In a mixing bowl, combine flour, crushed graham crackers, baking soda and salt.
Using a mixer, in a separate bowl cream butter, peanut butter and sugars until light and fluffy. Beat in egg and vanilla.
Add flour mixture to the creamed butter mixture until well incorporated.
Scoop out cookies onto a parchment lined baking sheet and bake at 350°F for 8 minutes.
At the 8-minute mark, take out cookies and top each with ½ marshmallow before returning to the oven to bake for an additional 7 minutes or until golden brown.
Transfer to a cooling rack and allow to sit for 5 minutes before adding a chocolate kiss to each cookie.
S'mores Krispies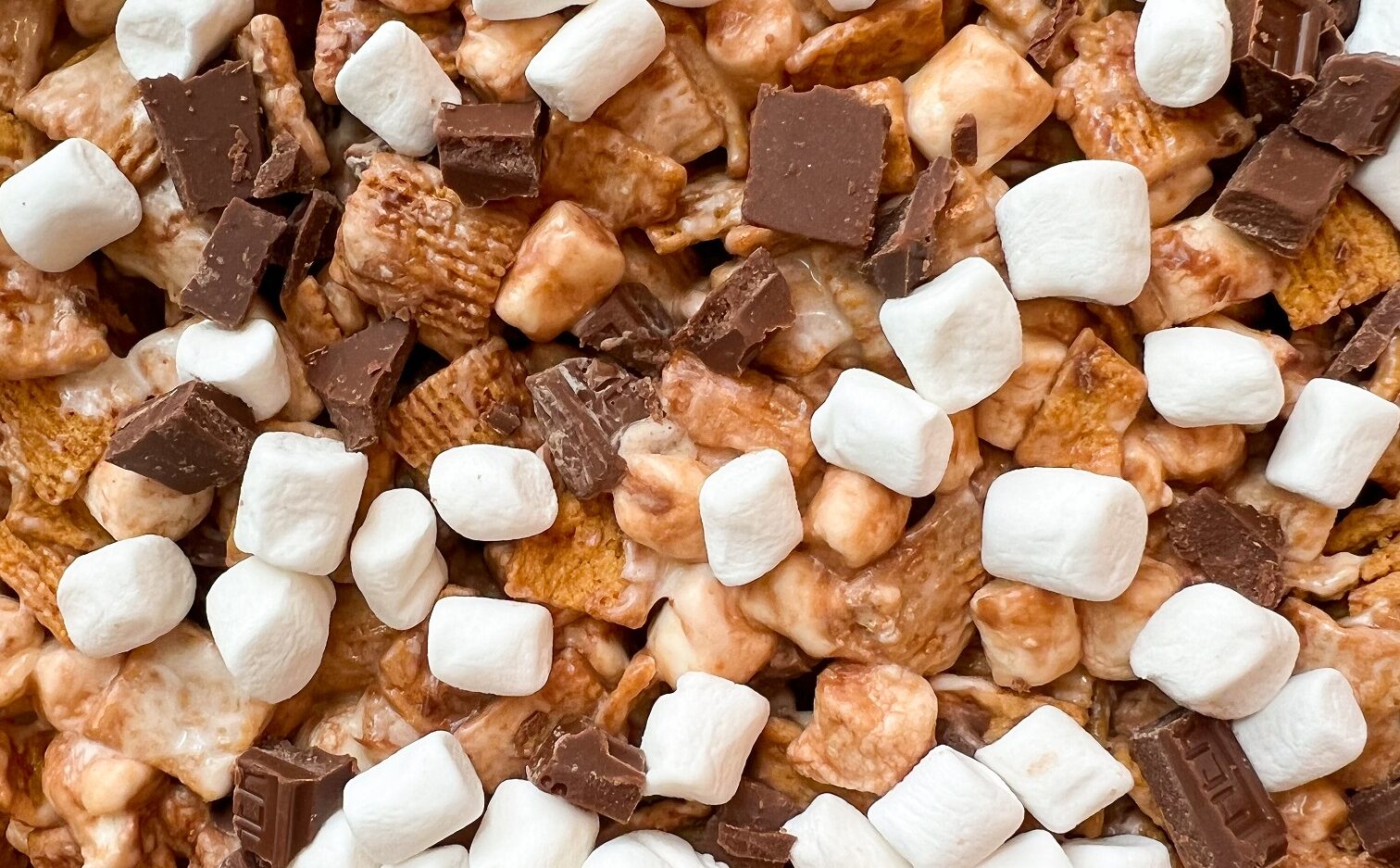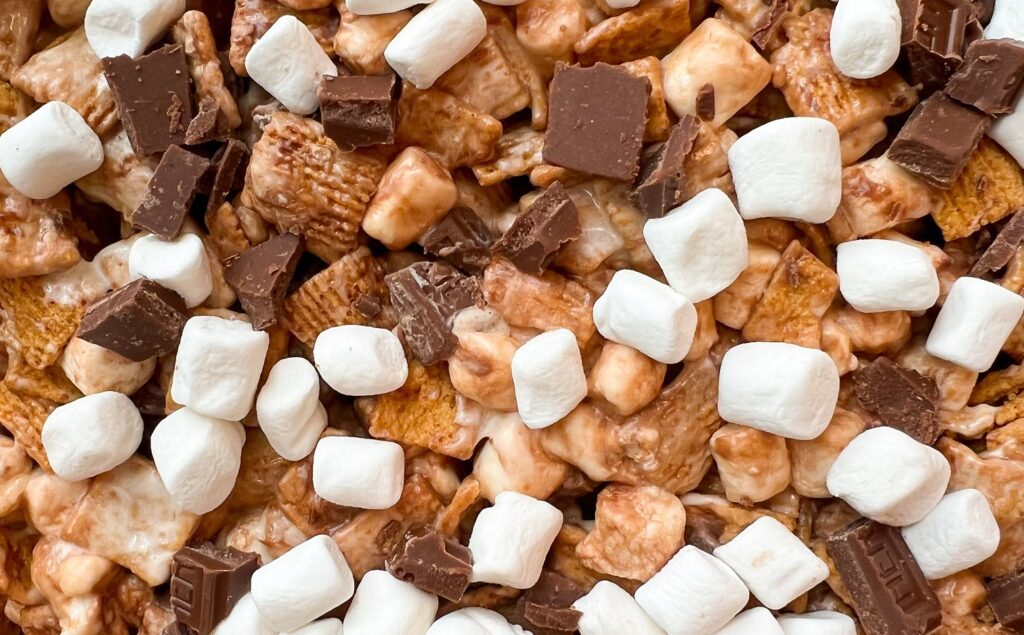 Not into baking? Then these S'mores Krispies are the perfect alternative to scratch that Winter s'mores itch. Loaded with all the flavors and textures of s'mores but make this recipe once to last all week [theoretically that is.]
Ingredients
6 tbsp butter
16oz mini marshmallows
6 cups Golden Grahams cereal
1 cup chocolate chunks
1 Hershey's chocolate bar
Instructions
Add cereal, chocolate chunks and 2 1/2 cups marshmallows to a bowl, tossing to combine.
Microwave butter until melted. Then add in 3 cups marshmallows and microwave in 30-second intervals until melted, stirring to combine.
Pour melted marshmallow mixture over cereal and stir to evenly coat. Then add to a greased baking dish, pressing down to mold and flatten.
Chop the Hershey's chocolate bar into large chunks and press into the top of the treats along with remaining ½ cup marshmallows.
Allow to cool completely before cutting into squares.
S'mores Cupcakes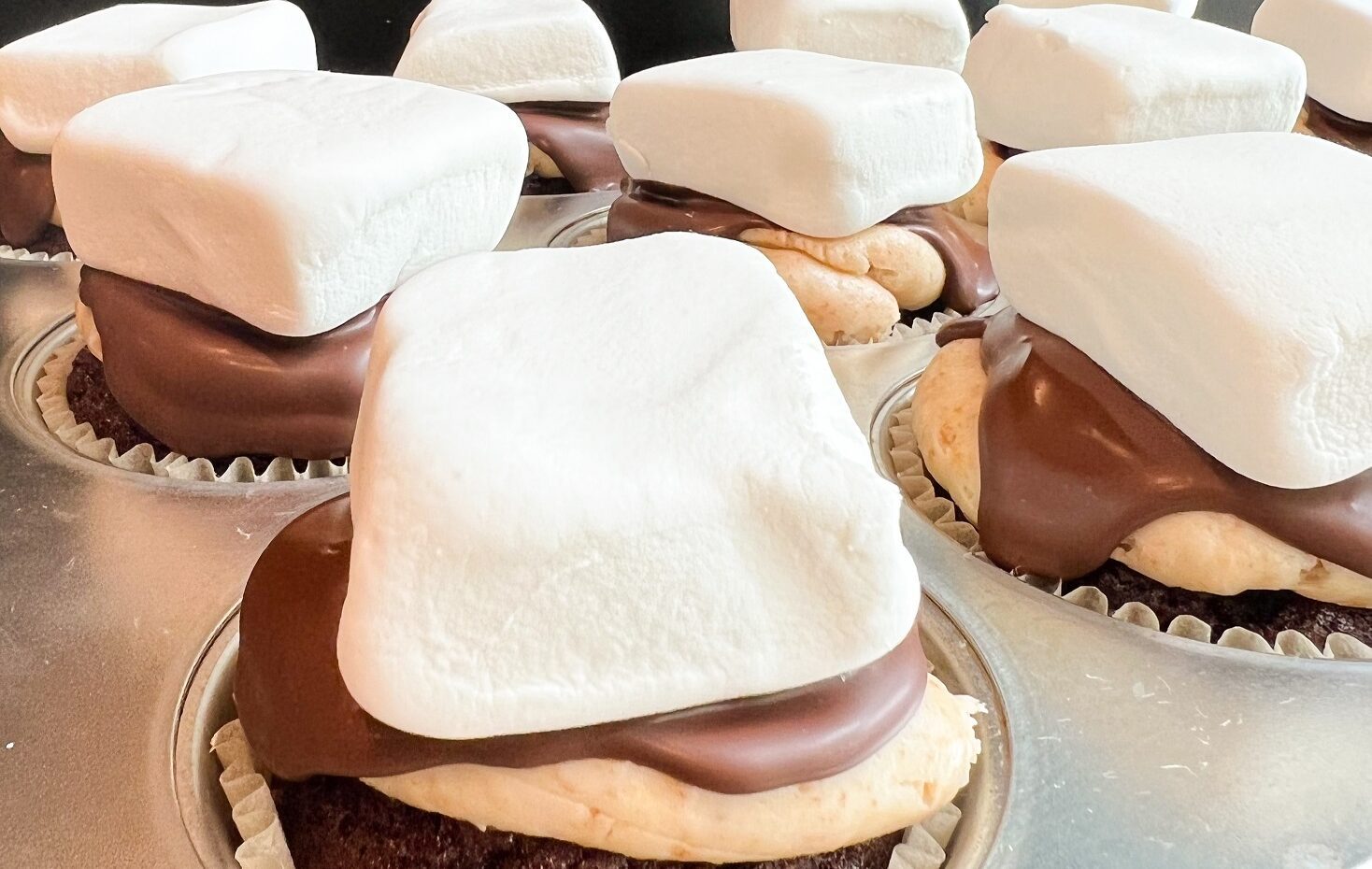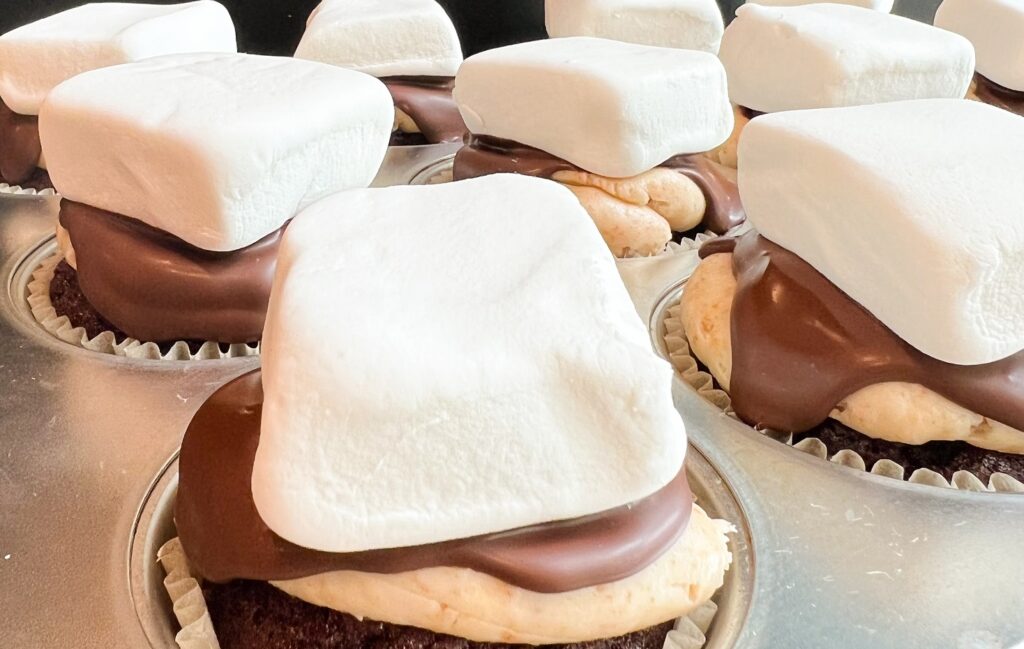 Taking the classic combo and reimagining it in a cupcake, these S'mores Cupcakes are everything you've ever wanted and more. Made with chocolate cake, marshmallow filling and graham cracker frosting all topped off with a toasted marshmallow, they're the ultimate s'mores bite.
Ingredients
For Cake:
½ cup vegetable oil
1 cup sugar
1 egg
1 tsp vanilla
1 cup flour
½ cup cocoa powder
½ tsp baking soda
½ tsp salt
¾ cup hot water
marshmallow fluff
For Frosting:
8oz cream cheese, softened
½ cup butter, softened
4 cups powdered sugar
1 ½ cups graham crackers, finely crushed
1 tsp vanilla
For Topping:
½ cup chocolate chips
2 tsp oil
square marshmallows
Instructions
Whisk together oil, sugar, egg and vanilla in a large bowl. Add in flour, cocoa powder, baking soda, salt and hot water to combine.
Divide the batter into cupcake tins with liners about ¾ way full and bake at 375°F for 12 minutes or until a toothpick comes out clean. Allow to cool completely.
While cupcakes are cooling, make the frosting. Cream together butter and cream cheese until smooth and then add in powdered sugar, 1 cup at a time. Once combined add in vanilla and crushed graham cracker.
Once the cupcakes are cooled, hollow out the center of each with a small knife. Using a spoon, carefully add the marshmallow fluff to the inside of each cupcake.
Using a pasty bag, pipe on the frosting to cover the tops of the cupcakes and refrigerate while making the topping.
Melt chocolate chips and oil in a small dish in 30-second intervals until smooth. Carefully spoon the chocolate onto the top of each cupcake and top with a toasted marshmallow.
So, what do you think? Have we converted you to the world of Winter S'mores? Hey, if you're still not convinced you can just save these recipes and come back to them in the summer! If you do give them a try, let us know by tagging @kreiderfarms on Facebook and Instagram, we'd love to see your creations!