November 18, 2019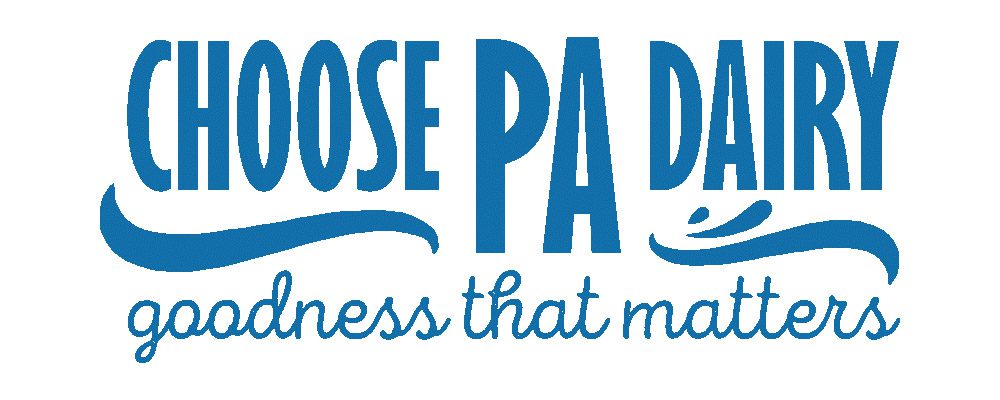 Like many people today, you're probably concerned about where your family's food and drinks come from. Not only for food safety reasons, of course, but also because you want to be sure that more of your grocery dollars benefit your local economy versus multinational corporations. Additionally, you may have heard that dairy farms across the United States are in trouble and want to know how to help our Pennsylvania dairy farms.
Luckily, as a PA resident, you can put your consumerism to work to support your local PA dairy farms when you intentionally purchase dairy products—particularly milk and ice cream—that were produced and processed right here in our great Commonwealth.
Today's post gives you a closer look into why it matters to our Pennsylvania dairy farmers and farm families—like us here at Kreider Farms—when grocery shoppers choose our products.
What is Pennsylvania Dairy?
When we talk about Pennsylvania Dairy, we're often referring primarily to Pennsylvania milk, since that is the main ingredient in other dairy-based products like cheese, butter, ice cream, and yogurt. Milk is also used to create other delicious foods that Pennsylvania is famous for, like chocolate, baked goods, and snack foods.
Who Benefits When Customers Choose Pennsylvania Dairy?
The main answer to this question is YOU, the customer, benefit the most from choosing PA dairy!
Milk contains essential nutrients that have been scientifically and medically proven to support good health.
And, when you buy milk and other dairy-based products from your local region, you help reduce your environmental footprint by purchasing a product that didn't have to be shipped halfway across the country to get to your grocery store. (This also means you're also getting fresher products!)
Additionally, two other important groups benefit when you choose PA dairy.
Pennsylvania Dairy Farm Families
While dairy farms can seem like smelly, dirty places to neighbors and visitors, a serious commitment to environmental stewardship is at the heart of Pennsylvania dairy farming activities. Our hardworking dairy farmers may be forced to give up their farms if customers stop purchasing their products, which inevitably prevents them from caring for the land as they do today.
When you purchase PA dairy products, you help ensure that dairy farms and farmers can continue to keep our home state clean and green, which benefits us all.
How Many Dairy Farms Still Exist in PA?
Does it sound unlikely that Pennsylvania dairy farmers will "go out of business?" Unfortunately, it's already happening.
While our state is still home to approximately 6,500 dairy farms that make local milk available all day every day, overall demand has been shrinking in recent years, which has forced some farmers to sell their herds and their land. In fact, PA sadly lost nearly 1,000 dairy farms between 2012 and 2017, the majority of which were family-owned and operated.
Pennsylvania's Economy
Did you know that dairy farming contributes nearly $15 billion to our state economy every year? You didn't read that wrong—that's billions of dollars—and about 52,000 jobs! Supporting this industry with your purchases keeps your friends and neighbors employed and contributes to the financial health of Pennsylvania.
How Can You Support PA Dairy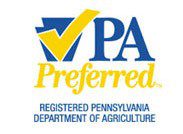 Being a Pennsylvania dairy supporter means choosing PA-made and processed milk, ice cream, and other dairy products—including lactose free dairy foods and beverages—each time you shop. Not sure how to tell if a given product originated in the Keystone State? Here's what you need to check for on your milk bottles, cartons, and other packaging to know.
Look for the PA Preferred® Label
PA Preferred is Pennsylvania's official statewide branding program—run through the PA Department of Agriculture—that promotes food and other agricultural products grown and/or processed here. While it doesn't just apply to dairy items, all Pennsylvania milk and other dairy products will carry the PA Preferred logo on their packaging. Be on the lookout for it!
Know the Secret Code for Pennsylvania Milk
As we talked about in our recent blog post about how to know where your milk is from, your milk's bottle or carton features several sets of printed numbers on or near the label. One of these sets is the plant code, which indicates where the milk inside was processed.
While you can enter the entire code at WhereIsMyMilkFrom.com to discover the name and exact location of the dairy plant that processed it, you should always remember the number "42." When the plant code begins with 42, it means your milk was processed in Pennsylvania.
Kreider Farms is a Proud Pennsylvania Dairy Based in Lancaster County
When you purchase our Kreider Farms milk and ice cream products—whether traditional or lactose free varieties—you can be sure you're supporting an established PA dairy dedicated to excellence and farm-fresh "goodness that matters."
Don't hesitate to reach out with your questions about our products, our rich farming heritage, or to find out more about visiting our dairy farm in Manheim, PA!
And, remember to look for our products in your favorite Central PA grocery stores.