February 11, 2020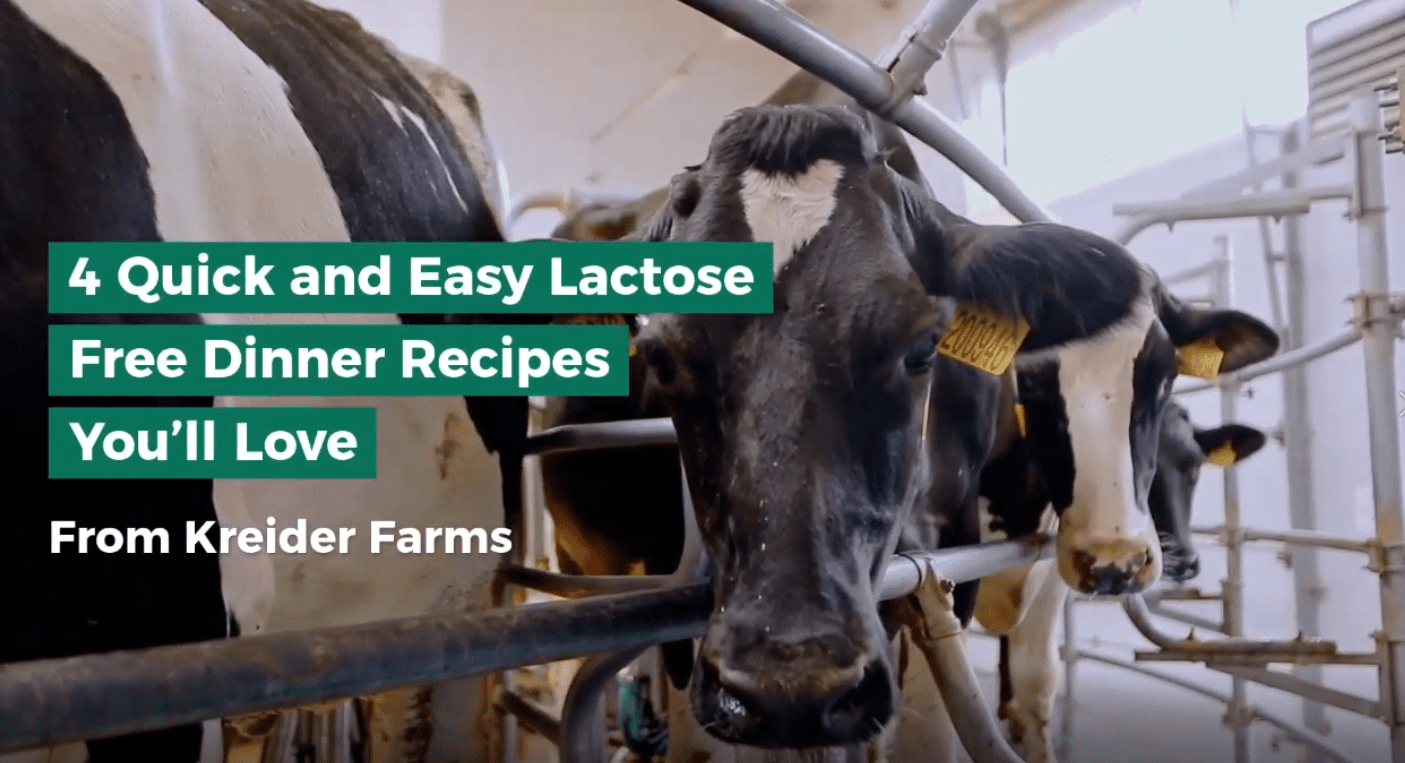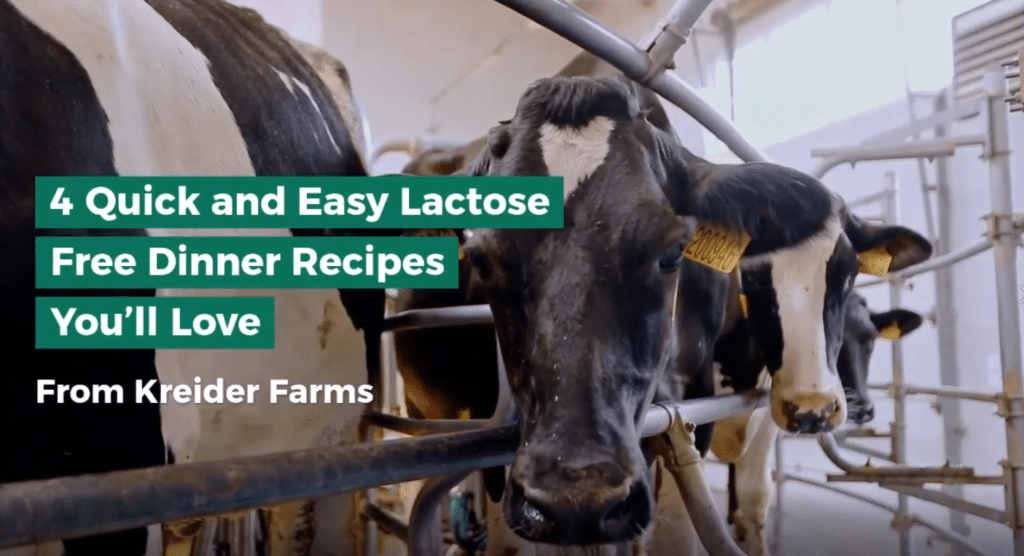 If you've been following along on our blog lately, you've probably noticed we're a little partial to lactose free desserts. Cookies, milkshakes, and cheesecakes are just a few that we've featured. While we'd like to think that desserts are a part of a balanced diet (ice cream is a food group, right?), we decided it was time to suggest a few lactose free dinner recipes for your family to enjoy.
We already have a few lactose free recipes that you can modify to make a full dinner—which we'll highlight here—but there are more great options. Note that these are not original Kreider Farms recipes, but we did replace the called-for milk with our lactose free milk, and they were delicious! Try them for yourself, and we think you'll agree.
Lactose Free Beef Stroganoff
First on the list is a famous Russian dish that has become very popular in the United States, including Lancaster, Pa. This one-pot beef stroganoff dish was a perfect start to our lactose free dinner recipes list. When we replaced the evaporated milk with Kreider Farm's Lactose Free Milk, it was just as creamy and delicious. You may need to add some flour to thicken it if you like your sauce thicker, but it still tastes fantastic.
Note: Make sure that the sour cream you use is also lactose free!
Lactose Free Mac and Cheese with Ham
We previously posted our lactose free mac and cheese recipe on our blog, and it was a big hit. If you're looking to make this dish a little heartier and to add it to your list of lactose free dinner recipes, we suggest including chopped-up ham in the mix. It's also great if you add in a bit of broccoli, as well.
Cheesy Roasted Vegetable and Sausage Casserole
When you're as busy as we are, sometimes casseroles provide the perfect dinner solution. Simple and relatively quick to make, we loved this cheesy roasted vegetable and sausage casserole recipe. All you have to do is switch out the ½ cup of milk with our Kreider Farm's Lactose Free Milk, and you've got yourself a delicious lactose free dinner recipe!
Note: Make sure that the cheese and butter are lactose free, too, if you are very sensitive.
Lactose Free Fettuccine Alfredo
Last on our list, we have our very favorite lactose free fettuccine alfredo recipe. Pasta always makes for a nice, straightforward dinner, and this recipe is no exception! Add in chicken, broccoli, or any other meat and veggie combination you please to make this a filling lactose free dinner dish.
Check Out our Recipe Video for all of the Ingredients in These Lactose Free Dinner Recipes
If you're looking for a place to see all of these full recipes, we've got you covered in this recipe video!