December 10, 2019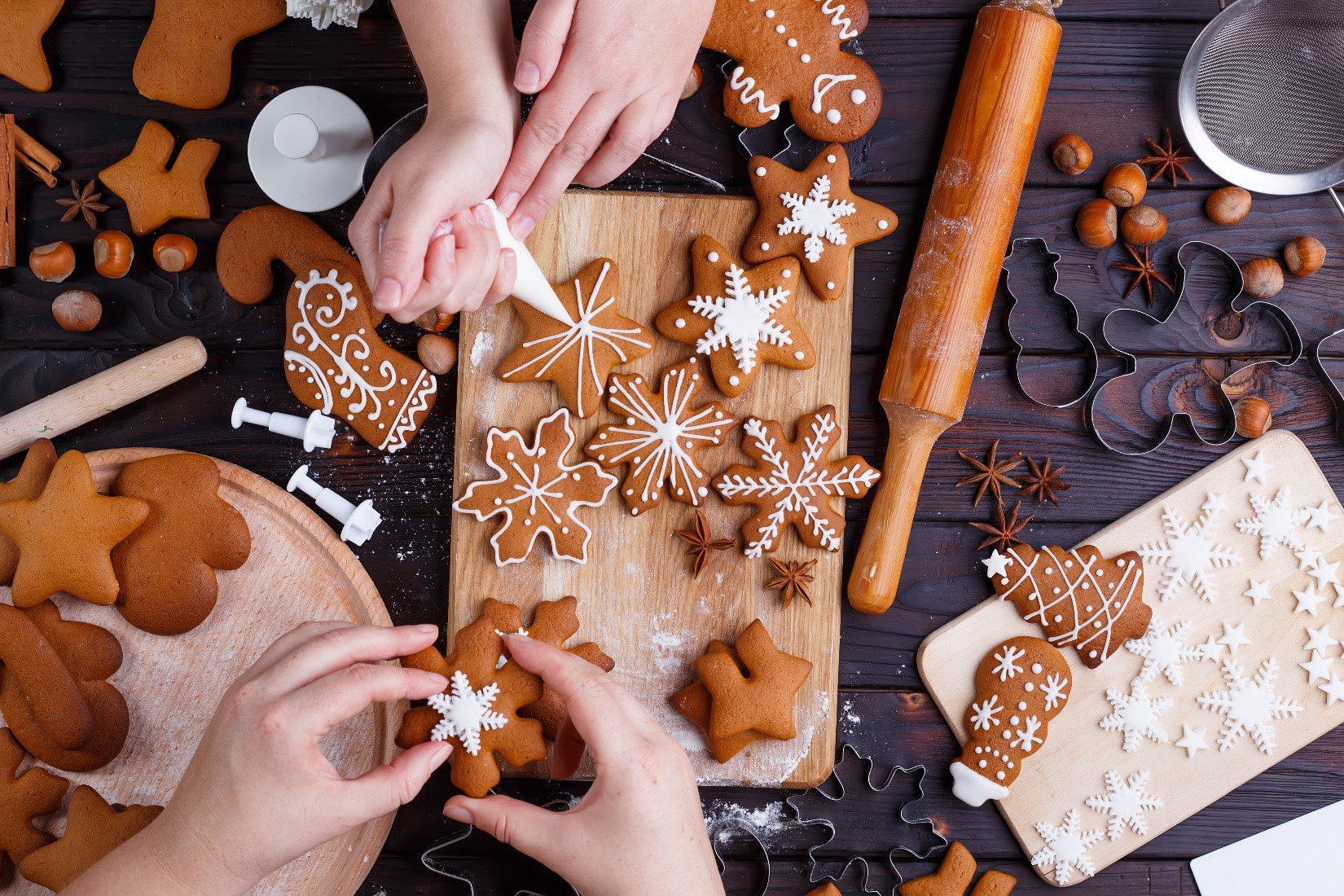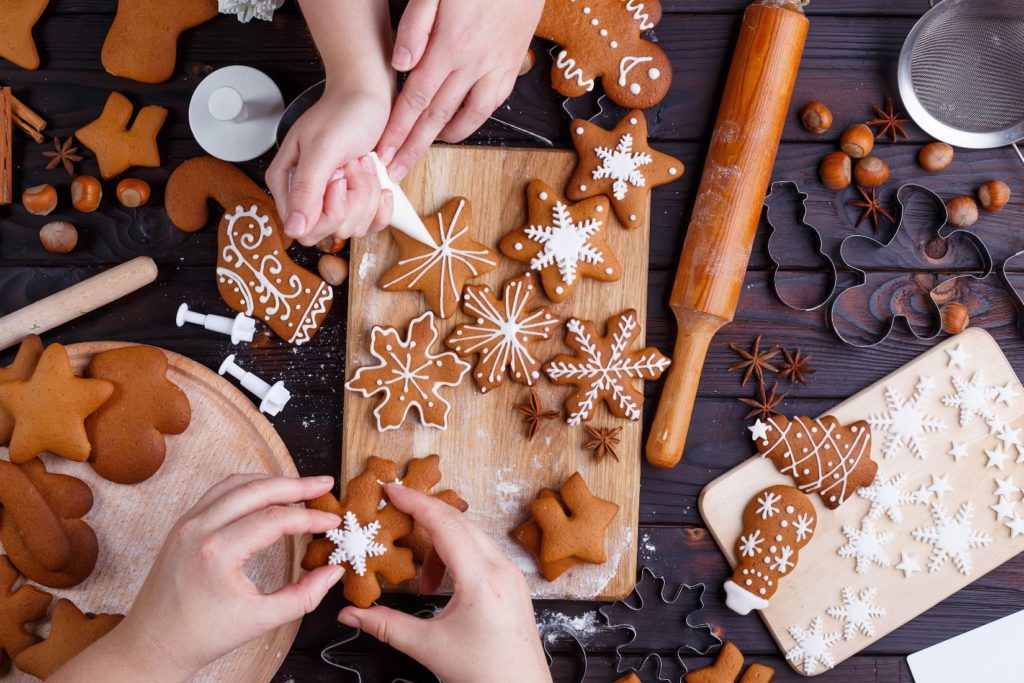 Unless your version of Santa is Tim Allen from The Santa Claus, you've likely only ever put out regular milk and cookies on Christmas Eve. And while it's easy to put out lactose free milk from Kreider Farms, what do you when your "Santa" needs lactose free Christmas cookies as well?
It's no secret that here at Kreider Farms, we know a lot about lactose free products. Just because you or a loved one are lactose intolerant, it doesn't mean that you shouldn't be able to enjoy the Christmas cookie tradition. That's why we've put together this list of some of our favorite lactose free Christmas cookie recipes for you and your family to enjoy this holiday season.
Lactose Free Sugar Cookies for Cutouts
Sugar cookies are a staple in almost any assortment of cookie platters, especially around the holidays. Whether you prefer them with icing, sprinkles, or even plain, we love this lactose free sugar cookie recipe.
Ingredients
Here's what you'll need to get started:
2¾ cups All-Purpose Flour
½ tsp. Baking Soda
¼ tsp. Salt
1 cup (½ Tub) Dairy-Free Butter
⅔ cup Sugar
⅔ cup Light Brown Sugar
1 Large Egg
½ tsp. Vanilla Extract
3 to 4 Tbsp. Sugar
Eggnog & Dark Chocolate Chunk Almond Cookies
Is it even really Christmas unless there's eggnog lining the shelves at the stores? You either love it, or you hate it, but if you're with us and love eggnog, this lactose free Christmas cookie recipe is for you!
As with all of our suggested recipes, make sure you double-check any ingredients before you purchase them to make sure they're lactose free.
Ingredients
Here's what you'll need to get started:
3 cups Almond Meal
½ tsp. Baking Soda
2 Tbsp. Cornstarch
¼ cup Brown Sugar
Dash of Freshly Ground Nutmeg
Dash of Salt
½ cup Soy Nog (Or Light Eggnog)
1½ tsp. Vanilla Extract
¼ tsp. Rum Extract
5 Oz. Dark Chocolate, Chopped Into Chunks
Lactose Free Gingerbread Men
Every family has different Christmas and holiday traditions, but almost everyone has likely built a gingerbread house in their lifetime. If not, then maybe you decorated gingerbread men at least. Either way, gingerbread is a staple around Christmas, which is why we knew we had to include it in our recipe list of lactose free Christmas cookies.
In this recipe, you can slightly modify it to use lactose free butter instead of straight dairy-free butter to suit your dietary needs. If you're feeling ambitious, you can make lactose free butter with lactose free milk from Kreiders!
Ingredients
Here's what you'll need to get started:
3 cups Flour
2 tsp. Ground Ginger
1 tsp. Ground Cinnamon
1 tsp. Baking Soda
¼ tsp. Ground Nutmeg
¼ tsp. Salt
¾ cup Dairy-Free Butter, Softened
¾ cup Firmly-Packed Brown Sugar
½ cup Molasses
1 tsp. Vanilla Extract
Royal Icing for Decorating (Optional)
Note: If you use icing, you can easily make it by sifting a pound of powdered sugar into a mixing bowl. Add 6 tablespoons of warm water, 3 tablespoons powdered egg whites, and 1 teaspoon of vanilla extract. Beat with an electric mixer for approximately 5 to 7 minutes until it creates stiff white peaks.
Apricot Rosemary Jewels
Despite the sometimes cold and dreary weather around this time of year, the holiday season always makes us think warm, bright, and sparkly thoughts. From twinkling lights to snow glistening on the ground, or ornaments sparkling on the Christmas tree, shouldn't your cookies be the same?
When you want your Christmas cookie recipes to really stand out and sparkle, we highly suggest this lactose free thumbprint cookie recipe. The recipe even calls them "rosemary jewels"!
Ingredients
Here's what you'll need to get started:
½ cup Dairy Free Butter
2 Tbsp. Granulated Sugar
1 tsp. Pure Vanilla Extract or Paste
1 Sprig (1 tsp.) Fresh Rosemary, Stemmed and Finely Chopped
1 cup All-Purpose Flour, Plus Up to ⅓ cup for Kneading
2 to 3 Tbsp. Lactose Free Milk
⅓ cup Apricot Preserves
Colored Sanding Sugar (Optional)
Pumpkin Snickerdoodles
If you live in or around Lancaster, Pa., you likely know how popular snickerdoodle cookies are. As a local favorite, we wanted to find a recipe that brought all the warmth and comfort of this classic cookie, but that would also add a little holiday twist.
This pumpkin snickerdoodle recipe adds just enough spice to a cold evening and will be a family favorite in your (now) long list of lactose free Christmas cookies.
Ingredients
Here's what you'll need to get started:
1 cup Flour
1 Tbsp. Cornstarch or Other Starch
1/8 tsp. Salt
1 tsp. Pumpkin Pie Spice or ½ Tsp. Cinnamon
½ tsp. Baking Powder
¼ tsp. Baking Soda
½ cup Spiced Pumpkin Caramel
1 Tbsp. Oil
1 tsp. Vanilla Extract
1 Tbsp. or More Sugar
To Coat
2 Tbsp. Granulated Sugar
1 tsp. Ground Cinnamon
Ready to Make Lactose Free Christmas Cookies?
Now that you have a few recipes ready to go, we hope you can continue the Christmas cookie tradition without having to worry about any of your lactose-related dietary issues.
Lactose free Christmas cookies are just as delicious as any other lactose free food recipe. When you use Kreider Farms lactose free milk, you'll know that they will turn out as tasty as the real thing. And while you're at it, why not top those cookies with a scoop of lactose free ice cream to make it the perfect holiday season treat?
If you have any questions about our lactose free products or want to know where to purchase them, visit our website or contact us and let us know.