November 13, 2019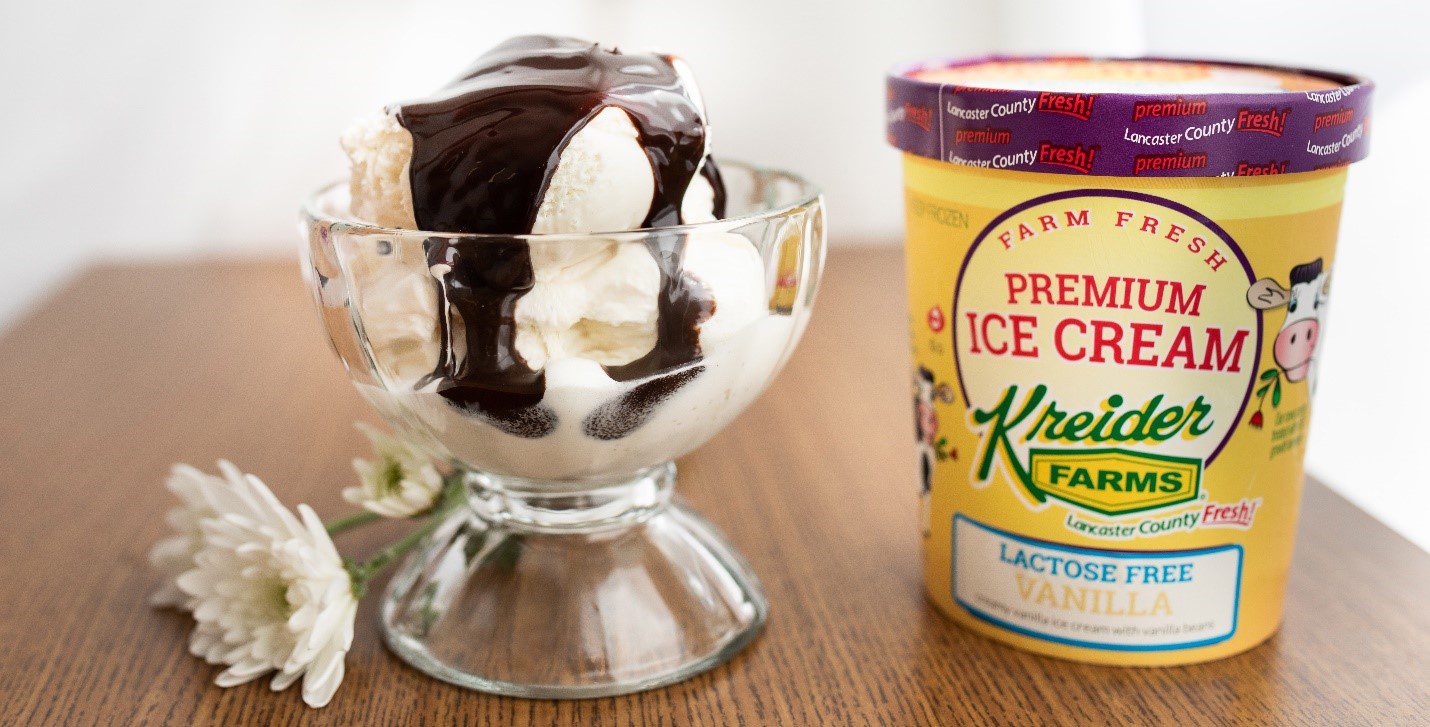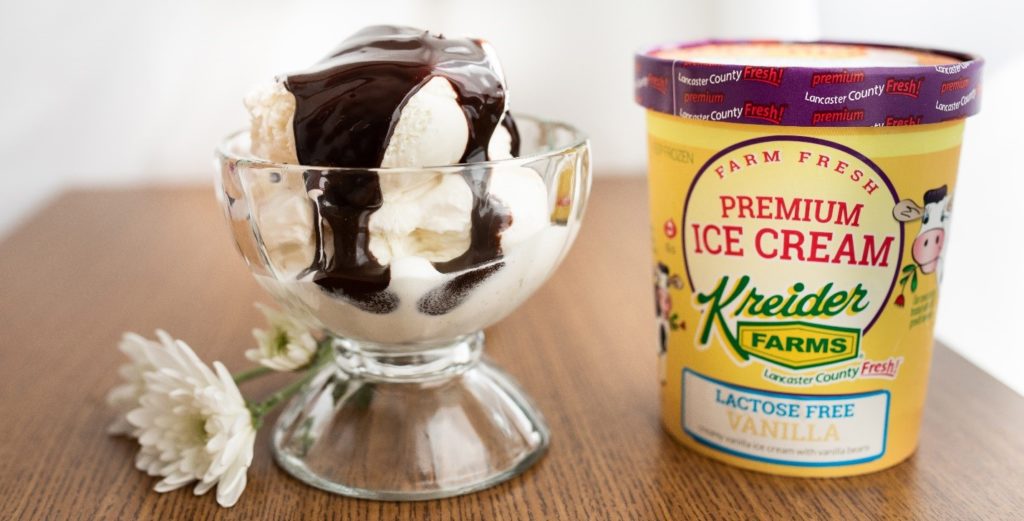 Our Kreider Farms Lactose Free Ice Cream has been steadily gaining fans throughout Central Pennsylvania and beyond since we first introduced our creamy and delicious Vanilla flavor in 2018. We quickly added Lactose Free Chocolate to the lineup based on customer feedback, and we haven't looked back! (We also hope to add even more flavors in the near future.)
But don't just take our word for it that our real dairy milk-based lactose free ice cream is sure to delight even sensitive stomachs. Read on to find out what customers just like you have to say, and learn why you need to scoop some Kreider Farms Lactose Free Premium Ice Cream for yourself!
Our Lactose Free Ice Cream is Real Dairy Suitable for Many with Lactose Intolerance
For ice cream lovers with mild to moderate lactose intolerance, our uniquely farm fresh Lactose Free Premium Ice Cream may be a fantastic treat that doesn't cause the usual intestinal discomfort common with traditional ice cream or milk products.
But how can this be?
Well, the magic happens during our milk processing operations when HTST pasteurization is combined with a proven lactose breakdown process to create an ice cream base mixture that tastes deliciously fresh without that troublesome lactose. Check out our infographic for more on how lactose free milk is made!
Delicious and Tastes Just Like Soft-Serve Ice Cream!
It's true that when we first began taste-tests of our lactose free ice cream, samplers couldn't tell the difference between our regular and lactose free varieties!
Of course, some have reported that Kreider Farms Lactose Free Premium Ice Cream has a consistency more like soft-serve versus packaged "hard" ice cream. And, since broken-down lactose tends to create a somewhat sweeter flavor profile in the end product, lactose free ice cream tastes even more delicious!
Raves and Reviews: What People Are Saying About Our Lactose Free Ice Cream
So, what do customers have to say about our Lactose Free Ice Cream? Our friends on Facebook and our Instagram followers often take the time to give us great reviews!
"This version is actually creamier than regular ice cream!" – Marlene L.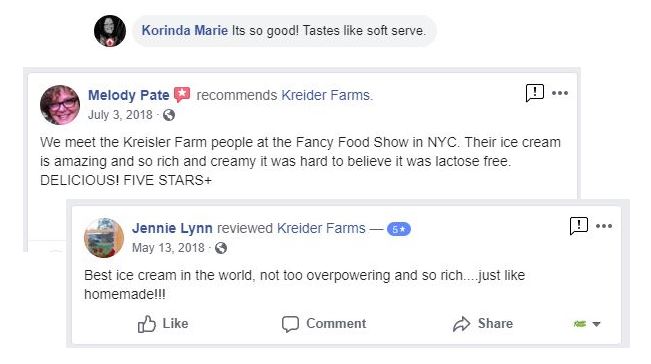 Grab a Coupon and Try Kreider Farms Lactose Free Ice Cream Now!
If you're living the lactose free life and missing farm fresh, real ice cream, we have the treat you've been looking for! And the best way to find out if you're a fan, too, is to give us a try—and then let us know what you think with a review!
Find our delectably creamy Lactose Free Ice Cream at your favorite grocery retailers throughout Central PA, and SAVE with our exclusive coupon!